How to Find Budget Accommodations in Europe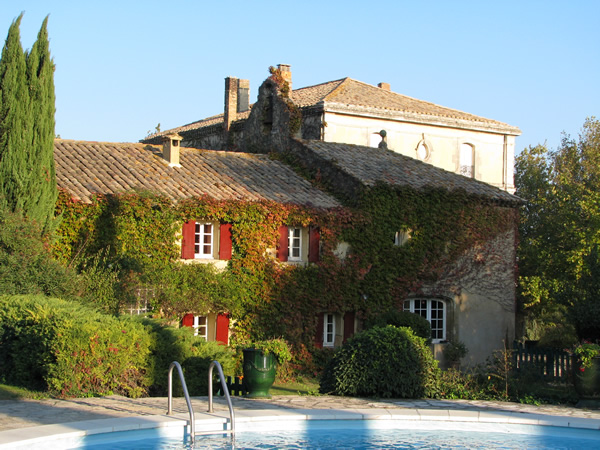 Provence, France is still beautiful in October, and great vacation rentals go for a fraction of the high-season cost, making budget travel relatively possible. Photo © Transitions Abroad.
One single decision during your European vacation can, quite literally, save or cost you loads of money. It can consume the bulk of your travel budget. Worse yet, you could spend way more money than you need to and have a less authentic vacation experience.
Not only are there some nice budget options for lodging in Europe, but these budget options often mean you will truly experience the local atmosphere rather than being in a sanitized, generic setting at a pricy chain hotel.
Choose Unique and Historic Lodgings
This is easily one of the most amazing lodging options throughout Europe and, best of all, many times it is quite affordable. What would you rather do? Spend more to stay in a standard hotel room, or spend less to sleep in a castle or be the guest of a rural European farm?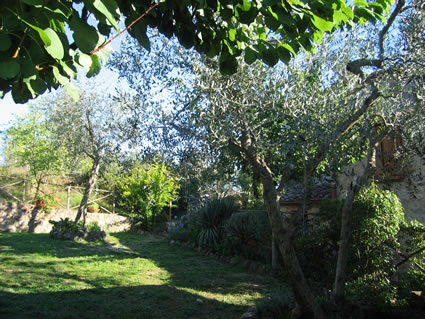 Enjoying a beautiful and rustic agriturismo in Tuscany with fantastic local hosts (Agriturismo Olivello). Photo © Transitions Abroad.
There are several programs in various European countries to encourage preservation or farmstays that make it easy and cheap to stay somewhere worth writing home about, such as:
Agriturismi in Italy is a wonderful option. These rural accommodations, frequently at real working farms, can be found at a variety of budget levels and with a mix of amenities.
Spain's Paradores provide rooms starting at 60+ euros for a fixed price stay. These are rooms at government-owned historic buildings, and you can stay at some unique accommodations such as castles and monasteries.
France's Bienvenue a la Ferme (in French) program, a government sanctioned and rated program in which you can stay at a farm. The lodging options range from the cheapest and crudest (a spot to pitch a tent with no services whatsoever) to the divine (a stay in a real working farm, with the amazing amenity of meals cooked on-site)
Free Bonus: You will have some great tales to tell when you return home about your unusual experience staying at a monastery in Italy or staying on an ancient working farm still producing wine or olives.
Inexpensive Vacation Rentals
If you will visit at least a week, consider a vacation rental. The ubiquitous Airbnb and Homestay directories are the big names and generally offer many options, sometimes taking a cut for their services built-in to the price. But there are many other online vacation rental reservation systems covering Europe, individual countries, or even specific regions and cities offering deals.
Even when and if a rental costs the same as a hotel stay, which is rare, there are many reasons this is a better (and cheaper) option. It's cheaper because you can prepare your own meals. Not only does this save you on dining out, but it also helps you avoid hotel extras like tips and overpriced breakfasts. You will also typically stay in a real neighborhood and not a touristy area surrounded by your fellow tourists.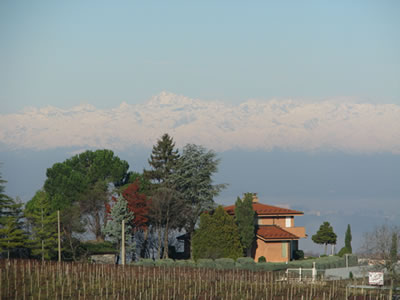 Enjoying the view of the rolling grape-vine covered hills of the Piemonte region of Italy, with the Alps in the background. Photo © Transitions Abroad.
Free Bonus: You get to live like a local and experience a destination like a native.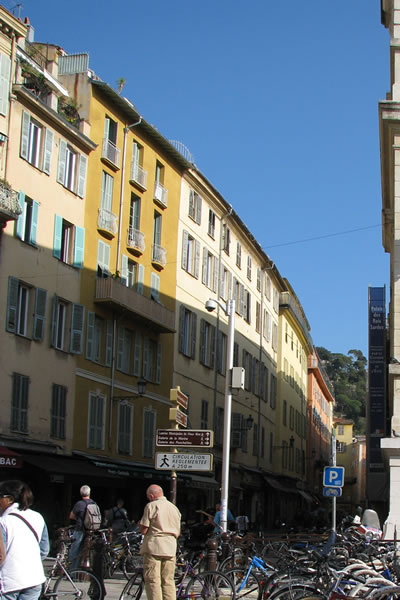 Rent a sunny loft apartment in the heart of old Nice for a week or two on the French Riviera during the off-season for a fraction of the cost of a hotel.
You will enjoy much more space to relax and even be able to cook your own food from the incredible local markets. Photo © Transitions Abroad.
Camping in Europe
Before you turn your nose up at this option, give it some serious consideration (yes, even if you do like a lot of amenities). Camping in Europe is often not the rugged experience one can expect in the U.S., for example. It is also a much more mainstream option in Europe.
In France and Spain, for example, the campgrounds are government rated much like the hotels. A top-rated campground can have far more amenities than a standard tourist-level hotel that costs much more nightly. It is not uncommon, in fact, to find some pretty amazing amenities, particularly at campgrounds in popular beach towns. You can find campgrounds with pools,
You can even camp without camping, since many campgrounds have cabins or furnished recreational vehicles for rent.
Free Bonus: You will meet many more people by camping in Europe. If you like to socialize, this is by far the best lodging option.
RV Rental in Europe
You might also consider renting an RV for travel in Europe. This isn't an inexpensive option (expect to pay 1,000 euros and up weekly), but it can be cheaper than a hotel stay. You home is also mobile and you can stay in many campgrounds in Europe near a city or in the countryside.
You also get the extra benefit of avoiding an added transportation cost for a car (although gas prices are no insignificant consideration, particularly with an RV that uses so much, albeit the cheaper diesel variety).
Free Bonus: You have all of your luggage everywhere you go. For anyone who's dragged luggage up and down train station stairs, this is a nice benefit.