Budget Travel in Europe with Smart Planning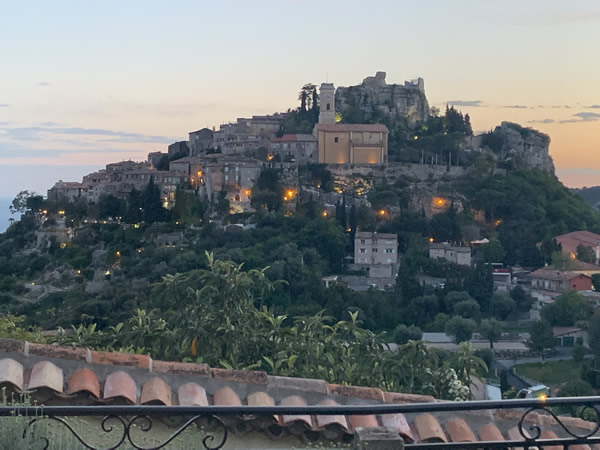 Even the beautiful town of Eze on the Frence Riviera offers some lodging deals with great views, with great deals available even in peak season. Photo © Transitions Abroad.
Many people believe that European travel is either for the well-heeled elite or for backpacking teenagers who are willing to rough it. That is far from the truth. Not only is it possible to travel in Europe on a budget, it is actually extremely enjoyable. In fact, you will experience a more authentic Europe, and you will feel more connected to the destinations and communities you visit.
The Best Time to Travel in Europe?
Often, something as simple as choosing to visit during a different month from peak tourist season, or lodging in a city not at the center of tourism, can literally save you hundreds. For Americans who visit Europe without a ton of cash to spend, this can mean the difference between affording and avoiding Europe. At the same time, for travelers from other countries, it can bring European destinations within reach for a holiday, or certainly make it easier on the wallet. As an example, late September through early November is still a very pleasant period in terms of weather, yet travel costs go way down and there are far fewer tourists while you are more likely to experience the local way of life.
In future columns on budget travel in Europe, I will get much more in-depth on each of the topics below. This is an overview of the many smart tactics you can use to travel to Europe on a budget.
Transportation on a Budget
Driving a leased car can be relatively inexpensive and allows you to go places you normally might not be able to reach off-the-beaten-path at any age. Photo © Transitions Abroad.
The methods you use to get to Europe and get around can have a tremendous impact on your travel budget. Depending on how far you must travel to get to Europe, and how much traveling within Europe you will do, you could actually save in the hundreds to thousands of dollars by making adjustments.
For flying to Europe, the when and where of your decisions can dramatically impact cost. Sometimes flying into or out of a different city, in a different season, or even on a different day saves money. Getting around Europe on a budget can depend on many factors. Sometimes it's cheaper to fly within Europe, sometimes it is better to buy a rail pass or ride the bus, and other times a buyback lease car rental is cheapest if you are staying three or more weeks.
Dining on a Budget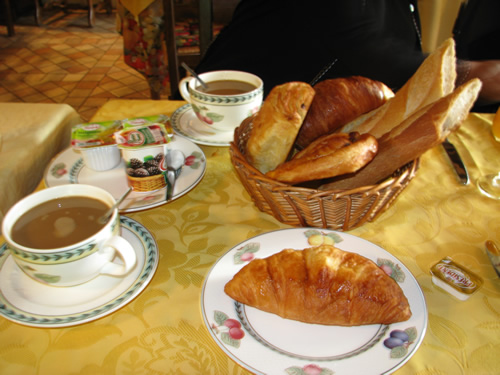 Often the included breakfast at a hotel is fit for royalty, and will certainly not leave you hungry. Photo © Transitions Abroad.
For many people, sampling the wonderful regional cuisines and native dishes is a primary, if not the primary, reason for visiting Europe. You don't have to sacrifice this just to save a few euros. In fact, sometimes the cheapest food options — a rural restaurant, a local market, fresh-baked bread at the neighborhood bakery — are the most delectable. There are also dining options that are pricey, but a waste of money, such as included hotel breakfasts.
Lodging on a Budget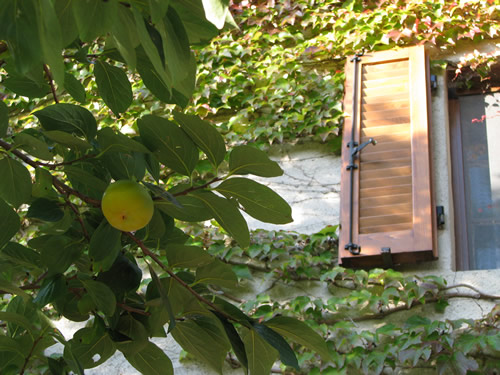 Many vacation home rentals are quite pleasant, and you can find deals, especially in the off-season. Photo © Transitions Abroad.
Many American travelers probably are under the illusion that a vacation in Europe is too expensive, but part of the reason is we are not exposed to so many delightful lodging options in the States. In Europe, the choices go so well beyond hotels, motels and inns. Most of the less expensive options are also much more authentic to Europe and provide a much better chance to connect with your hosts or fellow travelers.
Even the camping options are much better, more inviting, more regulated and sometimes providing more amenities than a typical chain hotel. Camping, in fact, is quite popular and much more mainstream in Europe than it is in the U.S. There are also many diverse options beyond the basics, from affordable castle stays to overnights on a farm to RV rentals.
Trip Planning in Europe
Where you go in Europe could very well be the most deciding factor impacting the cost of your vacation. It influences everything from the cost of lodging and taxi rides to meals and sightseeing. European cities make up four of the The Most Expensive Cities in Europe in 2019, and two of them are in Switzerland. That means it is important to avoid lengthy stays in cities such as Zurich, Geneva, Copenhagen, and Paris—and there are cheap budget workarounds for all these cities, but that is for later articles.
That doesn't mean you need to avoid staying in super-expensive Paris if your heart is set on it. But be smart about it. Plan the rest of your trip in smaller, less expensive cities and end your trip with 3-6 days in Paris. By ending your trip there instead of starting it there, you also avoid spending all your money before you even get time to enjoy your European vacation.
Believe me, it is still possible to travel in Europe on a budget. You need not be rich to stop planning your dream vacation. The key word is simply planning. With more research and planning, you can experience a memorable trip to Europe on a limited budget.