Who We Are and What We Look For
Transitions Abroad has long been known as a trailblazing travel publication and online information source. We aim to create inspirational yet practical planning guides for cultural immersion travel, work, study, living, volunteering abroad and much more.
We were founded by a lifelong traveler as part of a family of multilingual travelers with wide-ranging experience, a trained and experienced journalist, professor of modern literature, and award-winning study abroad advisor and visionary Dr. Clay Hubbs in 1977 to provide practical information and inspiration relating to educational and cultural immersion travel abroad.

Transitions Abroad was a magazine ahead of its time and has been cited as a source of inspiration for many other websites, blogs, and other print media since.

TransitionsAbroad.com is a leading site for travelers of all ages who want to extend their time abroad through all forms of work, study, volunteering, living, or cultural immersion travel.
Our name suggests the fundamental changes to your perspective that result from immersion in another culture in a manner sensitive to your hosts, land, and their culture.
Our community of expert travel writers and talented freelance writers provide both the inspiration and the details that readers need to make their own plans. We seek out thoughtful and perceptive writers to provide stories and practical information that inspire others to seek and engage in travel experiences in a respectful manner while visiting, studying, volunteering, working, or living in host countries.
Millions of visitors have come to our website over the years in search of a wide variety of information, so your contributions will change lives for the better, and will be seen and valued by curious, passionate, educated, motivated, and sophisticated travelers globally.
Please read our travel writing editorial requirements below very carefully to ensure that your article is a proper fit. We have provided very detailed guidelines for a variety of topics to help you with your submission. Browsing our site for featured stories should offer plenty of examples of our editorial preferences.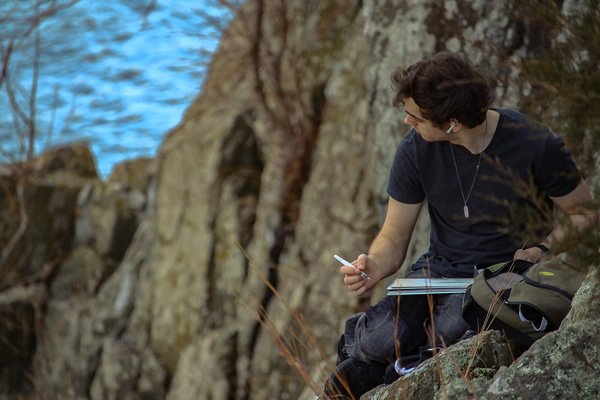 What We Look For in Editorial Style
Useful, practical information gained from first-hand experience and geared to readers who travel to immerse themselves abroad while respecting the culture and land of the people whose countries (homes) are being visited (while preferably spending money that benefits local economies directly ).


Articles that inspire others to enjoy and explore off-the-beaten track travel respecting natives, their culture, and the land being visited. TransitionsAbroad.com is primarily a space for travelers and travel writers to share information with an emphasis on the practical yet inspirational, or what is currently called "transformational travel" and avoiding overtourism at locations that are saturated.


Content must be information-based. The editors are unable to check all sources, so current and accurate information is essential. Try to approach travel writing as an engaged journalist wishing to share important and exciting information with others. Be as concise as possible and do not hesitate to offer your own documented critical evaluations.


In-depth articles that explore a subject with authority. The web has matured over the years and there is much information on almost any subject under the sun. What differentiates an article on any subject over another is the authority with which you write and the depth of the knowledge you have gained from your experience.


Box outs should ideally include resources not in the body of the article: e.g. websites, social media, or books in any format referring to the subject covered. Well-researched supporting material and annotated links in box outs increases the likelihood of publication; we cannot emphasize enough the importance of providing practical information that others may use.


Photos, Videos, Graphics. Multimedia is now expected by all those who read about anything related to travel and is a very effective way of engagement. The more visually powerful and sensitive the photos or videos you include, the more the reader will gain a sense of place, people, and culture.


Either journalistic or an experienced conversational writing style. The journalistic style is honestly our preference since we believe a story should tell itself in the 3rd person as much as possible, but if you have refined your conversational style and know how to engage the reader while providing no-nonsense practical information and inspiration, we are open to publishing your submission.
Current Requirements

Our emphasis is on working, living, volunteering, traveling, and studying abroad.
Working abroad: Teach English abroad. Internships abroad. Summer, student, seasonal jobs abroad. International jobs and careers. Etc.
Work experiences abroad of all kinds are of great interest to our readers—whether to extend travel for the short-term or build an international resume for the long-term—and we were among the first to write a book on work abroad.


Living abroad, moving, expat life, and long-term travel, sometimes with a working component. Work permits, housing, education, and all elements related to expatriate life.


Volunteering abroad: Participant reports that go more in-depth than most reviews and testimonials and describe your own experience as well as other related options. Thematic articles by country, activity, and other issues are also welcome.


Studying and student travel abroad: Includes teen, college and post-graduate, language learning vacations, and adult educational travel overseas.


Cultural immersion travel: As described in the Travel Writer Guidelines below. We seek travel submissions that cover illustrated immersion travel, budget travel, adventure travel, independent travel, educational travel, responsible/sustainable/transformational travel, long-term travel, as well as other types of travel we highlight in our various travel sections.


Country Guides — unique, factual, and original — corresponding to types of work, study, travel, and living in countries and regions you know from experience.
Please see the writer submission guidelines and explore the appropriate sections of our site for more details and examples. See what we have and what you think you can add for our community.
What We Do NOT Seek
Guest posts with links back to unrelated sites. Please save your time and ours and do not submit such generic guest post queries as they will be ignored due to the hundreds we receive daily. Links to your bios are fine if your accepted submission meets our guidelines.


Sightseeing or destination travel writing submissions that focus on what to see rather than on direct contact with the land, culture and people hosting you.


Submissions that represent travel as a form of material consumption and objectify the people and culture of other countries.


Highly self-referential travel writing, including personal travelogues, personalized narrative travel writing, or personal blog posts.
These are very valid forms of travel writing that are not a central element of our current core editorial, which aims to focus in a more journalistic manner on the practical needs of our readers while providing inspiring examples.


This section focuses on interaction with local people and cultures and the avoidance of superficial tourist routines. Articles may involve such activities as a finding a home stay or a rural bed and breakfast, a 1- or 2-week language study course, or pursuing a special interest or activity like cooking, music, dancing, visual arts, writing, photography, hiking or biking. Travelers of all ages are invited to share their experiences, as the passion for travel and the desire to learn has no age limits. Striking a balance between practical and inspirational travel writing is preferred.
Submissions by travel writers in the Cultural Travel section should describe (and provide supporting information for) travel that involves some active participation in the life of the host community:
Cultural Immersion Travel
A form of travel that includes interaction with the people of the host community. It goes beyond conventional tourism to the deeper experience that makes travel exciting, enriching, and educational... travel that includes immersion in another culture by living, working, studying (or playing!) alongside your hosts.


Slow Travel
The Slow Food®, born in Italy, its influence is spreading globally as one of many aspects of the Slow Movement of which Slow Travel is also a part. The Slow Travel Movement demonstrates the intrinsic connection between ethics and aesthetics, responsibility, and pleasure. In the realm of Slow Food, for example, eating slow often just feels right in this age of frenzied materialistic consumption, fast food, and fast living.
We wish to explore and expand upon these aspects of Slow Movement while keeping respectful interaction with the host community and appreciation of their culture to the forefront.


Community-Based Travel
Travel that profits the host community and does as little as possible to disrupt the local culture and ecosystem.
If an organized tour, we believe that the organization and guides should be, whenever possible, from the host community, or at the least that the tours should profit the host community in some significant way.

These three complementary principles of cultural travel are the primary basis of our editorial preferences for the following subsections featured on TransitionsAbroad.com.
Examples of the types of the types of travel submissions we are seeking are listed here in alphabetical order:

The working abroad section deals with the many ways travelers choose to support themselves while living abroad for an extended period abroad. For many, the work is not an end-in-itself, but provides the possibility for a more deeply rewarding experience through immersion in a foreign culture. For others, international employment is a great way to build a global resume.
Articles in this section should provide the practical information necessary to prepare for and to find work abroad of both a long- and short-term nature. A discussion of the process by which work permits are applied for and obtained for each of the following types of jobs—if such is not covered in a program you have participated in—is much appreciated and is of great use to those who are looking for work abroad in a new country.
Writers are encouraged to include an evocation of the particular culture or the experience of cultural immersion or culture shock within the context of an information-based article. Articles which discuss working within the context of living abroad are of great interest, as many who take jobs overseas do so in order to experience another culture in the everyday basis where interaction with locals is constant.
As always, the inclusion of annotated links and resources useful for others are greatly appreciated and increase the likelihood of publication.

The best way to learn about a country and its culture is to live there (or short of that to travel like a local). For longer stays, nothing beats exchanging your home for a comparable home abroad or renting or buying a vacation home. Often you may extend your stay by working or studying in the host country as well, so living, working, and studying abroad are often inextricable.
Making a move to live abroad is for many the ultimate transition—often the fulfillment of a lifelong dream, in other cases the result of chance and circumstance. We are seeking inspiring articles which also provide in-depth practical descriptions of your experience moving and living abroad, including discussions of immigration and necessary visas, personal and family life abroad, housing, work, social interactions with the natives, food, culture, study, language learning, and potential prejudices encountered.
Apart from practical considerations what were the most significant physical, psychological, and social adjustments necessary to integrate into the local communities? Feel free to include anecdotes about locals who may have aided in your adjustment to the physical conditions and social mores of the host community, as well as the role of other expatriates in providing information and support.
A listing or reference to the most relevant websites, publications, and other resources which have aided you in the cultural adjustment process or enhanced your current life abroad is necessary to help others who may find themselves in similar situations or even similar locations. Such sidebars should include supporting details and resources that are not in the body of the article.
As always, we do not seek pure narratives, novels, or highly personalized blogs, but your own perspective in which the host country and people remain the primary focus, such that the culture stays in the foreground.
See the Living Abroad section for many examples. Please write on this subject if you have experience.

TransitionsAbroad.com's student section deals specifically with learning and studying abroad for pre-college, college, and graduate students, as well as living, working, and volunteering abroad for this same audience of 17 to 25-year-olds. Articles should be 750-2,000 words. All student-written articles are eligible for consideration in the annual Transitions Abroad Student Writers Contest with a grand prize of $500 (please make a note if you wish for your submission to be considered in the contest).
To see a collection of articles recently published by Transitions Abroad go to the Study Abroad section of our site or see our annual Student Travel Writing Contest winners.
Well-researched supporting material and annotated web links in sidebars significantly increases the likelihood of publication; we cannot emphasize enough the importance of providing others practical information which they can use.
Articles should focus on practical, usable information based on personal experience. Think about what you were looking for when you were planning to travel and study abroad. The general guidelines for articles in this section are the same as for our Student Travel Writing Contest (with a grand prize of $500 and other cash prizes of $150/$100/$50) a page on which you can see some excellent examples of winners.
One of the most important considerations in travel overseas is learning the local language(s) through immersion. The section consists of first-hand reports on language-learning vacations or study for credit. Such experience often include home stays and other cultural immersion activities that travelers might find difficult to organize on their own.
See Language Study sections of our site for college-age and above examples. Please write on this subject if you have experience.

Teen high school years are critical in the development of global experience. We publish articles on group programs and some independent travel, summer programs and camps, language classes, adventure programs, volunteer programs, and teen high school study abroad, along with exchange programs. Recently, taking a gap year is gaining wide acceptance and popularity by some of the top academic institutions in the country as a way to prepare high school graduates to get the most out of their college and university experience. We seek writing reflective of your experience, research, and recommendations of programs that have provided you changes in perspective and expanded your view of the world.
See the Teen High School Study Abroad section for examples of both expert advice and first-hand accounts—both of which are invaluable to our audience. Please write on this subject if you have experience.

Articles
We are currently reviewing articles and queries for TransitionsAbroad.com, which receives millions of visitors yearly from an educated worldwide audience.
Documents should be addressed to webeditorial@transitionsabroad.com. Please attach only Microsoft Word or link to Google documents. Your contact information, including your name, address, phone number, and email address should appear on the first page of the document. Attach a head-shot if you wish. Please do not paste the article text to the body of an email.
Photos to Illustrate Articles
Please send a minimum of 2-4 high-resolution photos, preferably more, in an age where images are considered a critical component necessary to draw readers into an article. Please send high-resolution digital photos in .jpg format via email to webeditorial@transitionsabroad.com, or preferably provide a link to the photos you have uploaded and stored in cloud storage sites such as Google Drive, etc. with the appropriate permissions so that we may have view and download access.
Important Submission Considerations
We purchase First World Electronic Rights; rights to the unedited content revert to writers six months after publication. However, we reserve the right to reprint published articles in part or whole on our website or in our newsletter.
Please read our Writer's Guidelines carefully and browse through some of our featured articles for examples of style and content.


Our experience is that in-depth articles are currently preferred by our audience. Please be concise and fact-driven, but do elaborate enough to tell a story, while ideally incorporating practical "boxouts." There has been a superabundance of travel content produced in the past few years, so articles that go in-depth are now being recognized and rewarded. (1250-3000+ total words often work best, with high-resolution photos, infographics, and even videos if you have them.)


Please check that your submission allows the story to tell itself as would a journalist, inclusive of as many links to relevant and useful information as possible.


Initial response time to manuscripts is usually about 1-2 weeks if your piece is a good fit for our current requirements (due to the large volume of submissions we receive). If we do not respond within two weeks, we likely have no space for the piece and you should submit it to other publications. Please do not take this personally in any way, as we receive far too many submissions to publish. Feel free to send another pitch in the future if you think it is in-line with an important gap in our coverage.


Please do NOT submit to us previously published travel writing and material; we are looking for first-time rights for original articles and will conduct an automated web search to verify originality.


Please include a biographical note at the end of each submission. You may include a head-shot photo of yourself and a link to your blog/website or your primary social media account.


Please include your name and email address on at least the first page of your manuscript.


In these times, social media marketing knowledge and experience is more important than ever for exposure. Please try to ensure that you, as a paid travel writer, do your part marketing your published work, just as we will.

Our team of talented contributors consist of professional travel writers, freelance travel writers, and passionate travelers with practical information and inspirational ideas to share; we are interested in useful and inspirational first-hand information, and certainly appreciate engaging writing that requires minimal editing.
We are always looking for experienced published writers to become regular columnists or contributing editors. Payment to regular columnists or contributing editors with extensive experience is by agreement and negotiable.

Experienced and widely published writers may submit specific queries along with a link to their portfolio.


Experienced freelancers are welcome to send submissions "on spec" after carefully reading some of our featured articles to understand our editorial preferences and ensure you are not writing an article on content previously covered.

Unlike many other websites that do not offer payment at all, or minimal payment, Transitions Abroad will pay a fee for each submission. Transitions Abroad has a long history of being a springboard for up-and-coming travel writers. We will offer guidance, if requested, as part of the concept to editing to publication to the marketing process.

Please send us a link to your portfolio of articles, relevant posts, or even your blog so we can see examples of your work. A portfolio site is extremely helpful both to help you market yourselves as travel writers and for all publishers evaluating your work, and will increase your chances of publication since we can see your work at a glance.


All first-time submissions are considered "on spec."
(If you an experienced travel writer, you may send us a detailed query and links to your portfolio before proceeding to write a piece based on mutual agreement.)
Payment for freelance articles is upon acceptance, ranging from $75 to $150 (for an article in the 1250-3000+ word range) based upon how much traffic we project the submission will generate over time while maintaining our editorial standards. Average payment is $100. In-depth, authoritative and well-written pieces responding to our editorial needs pay as much as $150.
Payment for new website articles is made promptly after our acceptance and your signed agreement. Payment is made via PayPal. We never publish an article prior to your compensation.