Student Service Learning Abroad Articles
How and Why to Volunteer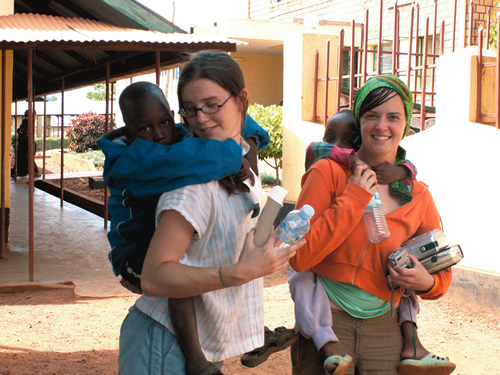 Photo of student volunteers by Eric Hartman.
"One of the most important parts of becoming a global citizen is understanding and caring about the people in the world. Studying abroad can be an impetus for intercultural growth, as can having a sense of curiosity and desire to learn. But as we know, nothing beats learning by doing within an overseas community." —Dr. Jessica Voigts

The articles below provide practical information and evaluations of service learning options abroad for students. What are the options? How can students find the most appropriate? Is credit available? How can students tie service learning to their on-campus academic curriculum? What are the value of such an experiential forms of education for the student and just as importantly for the recipients of the service?