Teach English in Japan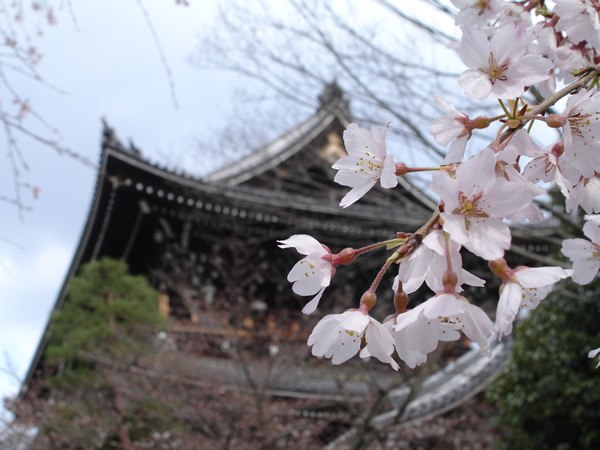 "For decades, North Americans have been tempted to spend a year or two working in Japan, where English commands an almost reverential respect. The demand for language tuition remains strong in Japan, although recession in the late 1990s resulted in the closure of some major companies when fewer Japanese people were willing to pay for expensive English lessons. Consequently, competition for teaching jobs in Japan has become more acute. Be prepared to spend a sizeable sum of money while conducting the job hunt because of the high cost of living in Japanese cities. But many people persevere because of their commitment to an extended stay in Japan and also because of the potential earnings. Once established, the financial rewards for teaching English in Japan can be considerable." —Susan Griffith
Articles and Participant Reports on Teaching English in Japan
How to Find an English Teaching Job from Inside Japan by Dominic Woodman
A step-by-step guide to finding the major types of English teaching jobs in Japan, from choosing a place of work to getting your work visa.
Teaching English and Living in Japan
A practical guide by a teacher experienced in countries across Asia. The author provides you with the detailed inside tips and resources you need to find a job.
Teach English in Japan: You Can Do It... by Andrew "Maps" Curtis
A teacher who has been teaching English and living in Japan for a year provides practical resources and inspiration.
Choosing a Road to Teach English in Japan by John Sheldon
Teaching English with the Jet Programme as an Expatriate by Camille Bromley
Teaching English in Japan: How to Get Started and What to Expect by Jo Ebisujima
Teach English in Japan: The internet Job Search by A.J. Hoge
Preparing for the ESL Job Interview in Japan by Mike Jones
Teach English in Japan: Find a Job through the Web by Celeste Heiter
An English Teaching Assistant's Introduction to Japan by Gabrielle Wallace
Short-Term Contracts Teaching English in Japan by Matthew Hernon
The JET Program: Teach English in Japan While Getting to Know it as an Insider by Aaron Paulson
Live, Learn and Teach English in Japan by Christopher P. Cotter
Tutoring English in Japan by Adrienne McPhail
Gaba Corporation — Teach English 1-to-1 in Japan to Motivated Adult Students
Gaba operates 44 schools in Tokyo, Yokahama, Nagoya, Fukuoka and Osaka. We provide a stylish and professional workplace, and offer professional support and development for our teachers. Our Instructors choose their schedules on a monthly basis, and our focus is on personalized, communicative language teaching. Check our site for testimonials, applications, and lots of info on life in Japan.
Dates: Recruiting is year-round. 6-month contracts are available, but a 12-month commitment is required where visa sponsorship is needed.
Website: www.gabateachinginjapan.com

Featured
Part-time Teaching Jobs All Across Japan!
Looking for part-time teaching jobs in Japan?
Have you already registered your teaching profile on Hello-Sensei.com?
Pick your own lesson fee, schedule and location and then students will directly contact you!
Our nationwide language teacher-student matching service is 100% Free for teachers. We are especially good at matching private English teachers with Japanese students in urban areas like Tokyo, Yokohama, Osaka, Kyoto, Nagoya, Hiroshima, Sendai, Fukuoka, Saitama, Chiba, Kobe, etc.
Available languages: English, Chinese, Korean, French, Spanish, German, Italian, Portuguese, Russian, Thai, Vietnamese, Indonesian, Tagalog and Arabic.
Dates: Throughout the year.
Cost: 100% Free for all Teachers.

Featured
AEON
Teach English in Japan!
Recruits teachers for hundreds of their language schools across Japan. Hires year round, 1-year contracts. Must have bachelor's degree or above, must attend interview process in US, Canada or Australia.
Amity Corporation
Teaching English to Children in Japan
With over 70 branch schools throughout Japan, Amity has been providing international teaching opportunities for more than a decade. We offer exciting opportunities for enthusiastic professionals who enjoy working with children. BA/BS degree; all majors considered. One year contract. Interviews conducted year round in the U.S. and Canada.
Footprints Recuiting
Teach English in Japan
Are you interested in teaching English in Japan? What a great way to learn more about this ancient culture while helping locals to improve their lives by learning English. We have regular opportunities in Japan — and if you're curious about broadening your search, there's a lot more demand for teachers in China and more choice in terms of locations and types of schools — as well as more lucrative offers. Whichever country you choose, please visit our site and apply today.
Interac
Interac specializes in recruiting English teachers for schools and corporations throughout Japan. Once you interview (there are interviews conducted in large cities of the United States and elsewhere) and are accepted, you receive advance job placement and amenities such as travel expenses, living quarters, and a work visa.
Japan Exchange and Teaching Program (JET)
Administered by the Japanese government, it is the largest single program for teaching English. Graduating seniors and university degree holders eligible. Also offers positions for those who have studied Japanese as Coordinators of International Relations.
Jobs in Japan
A job board that features loads of English teaching job postings.
O-Hayo Sensei
By far the best source for finding English teaching opportunities in Japan. You can download the current issue online, or for a modest fee of $12 annually, the latest issue will be sent automatically to your email address twice a month.
Westgate
Teach English
Offers short-term contracts for highly motivated individuals with a degree and one year of teaching experience to teach English in Japan at a Japanese university or a junior college.