Freelance Translators Can Work Anywhere in the World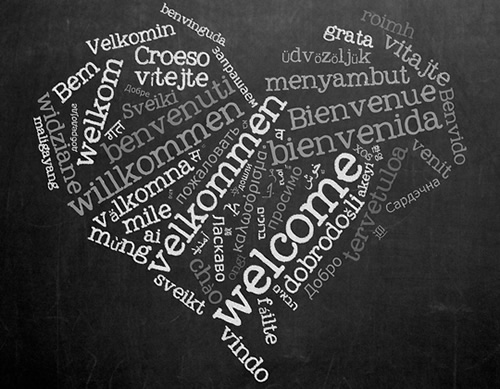 Freelance translators can work from any location abroad.
Self-employed translators are their own bosses. They can work from anywhere in the world and exercise their language skills every day. Clients from across the globe with all different kinds of materials—technical manuals, travel brochures, articles, and works of literature—need translators. The demand for translators whose native language is American English is especially high.
Getting Qualified
A potential client looks for one or a combination of the following: experience, a degree, and/or certification. Translation is just coming into its own as an academic discipline in the U.S., and there are only a few master's programs (no undergraduate programs yet) across the country. Some are MA programs, and others are MFAs that emphasize the translation of literature.
Certificates demand a much shorter time commitment than a degree; most certifications require no course work at all. If you feel you are ready to apply for a certificate, just sign up for one of the examinations. The best-known certification in the States is through the American Translators Association (ATA). It administers tests about once a month in locations worldwide. The American Literary Translators Association (ALTA) is affiliated with the University of Texas at Dallas. For a list of translation and interpretation programs, go to www.lexicool.com.
Certifications and degrees don't come cheap. Just to become a member of ATA starts at $195, and the test is another $300 per language. So if you want to become a professional translator, be prepared to invest time and money into getting your credentials in order and researching what options are best.
Where to Find Clients
There are a staggering number of online resources that connect translators and their clients. Some allow you to add your resume to their database for free, so if a client searches the site for a translator they can access your qualifications, rates, and contact information. You can also search the job board and even apply for projects without being a paying member.
The way most of the job sites work is by bidding. The individual or company with the job will post it on the job board, and translators can make direct contact to provide a price quote and describe their qualifications. The individual or company then selects the candidate who best matches their criteria. ProZ.com is an online community and workplace for language professionals, with over 300,000 professional translators and translation companies, offers memberships and other services. translatorsbase is a job posting site that charges to use its resources.
Occasionally, translation opportunities are posted on more general job sites like craigslist. These jobs tend to be more interesting, and the competition is lower because the listing reaches fewer translators. I've landed contracts for my favorite projects to date—a novel chapter and two children's books—from www.craigslist.org. I would have had a lower chance of getting the jobs if they were posted on a site like www.proz.com because fiction projects are extremely popular, and many translators do them for free.
Getting Started
In the initial phase of your career as a translator you should be prepared to work for very little or nothing—think of it as an unpaid internship. Many clients will ignore bids from inexperienced translators, but some will gladly accept your offer of cheap or free labor. As your resume develops, you can experiment with gradually increasing the cost for your services. On average, a French-English translator with substantial experience will charge 8 to 12 cents per word. But translators without significant work experience may want to start with rates of about 2 cents per word, as they build up their client base and resume.
Languages
Surprisingly, it's not the rare language combinations that rake in the most money. Translators of Arabic, German, French, Spanish, and Chinese into English can all expect to make an average of 12 cents per word. Basque, Breton, and Irish Gaelic, though relatively rare, fetch about the same rate. Translators of Thai, Bahasa Indonesia, or Hindi can expect a little less—8 cents per word. But if you translate from a language that is spoken in a country with a very high cost of living, like Denmark or Finland, you can expect to charge about 15 cents per word. While there's a pretty high demand for Danish and Dutch, there's still probably twice as much work for translators from more widely spoken languages like Spanish and French.
Online References
The indispensable tools of the freelance translator's trade are of course a computer and an Internet connection. You will also need dictionaries, even if you have native fluency in your language(s), since you will often deal with specialized texts. But if you are traveling, the last thing you want is to lug around a suitcase full of dictionaries. Fortunately, there are very good dictionaries available online. One excellent reference for translators with language translation capabilities for EN<>FR, EN<>DE, EN<>ES, EN<>IT, and many more is Wordreference.com.
There are also excellent online monolingual and bilingual dictionaries too numerous to mention here. Proz.com's discussion forums and indexes can help you link to them. Some are even topic-specific, so you can search reference databases for everything from culinary terms to engineering concepts to real estate glossaries.
Networking
As in any profession, it helps to know other people in the business. If you are working in a country where one of your languages is spoken you may want to consider asking around for opinions or advice about your translations. Most language teachers will be more than happy to accept the challenge, and maybe even give you leads for local freelance work.