The Expat Guide to Finding a Rental Abroad
Moving Overseas and Settling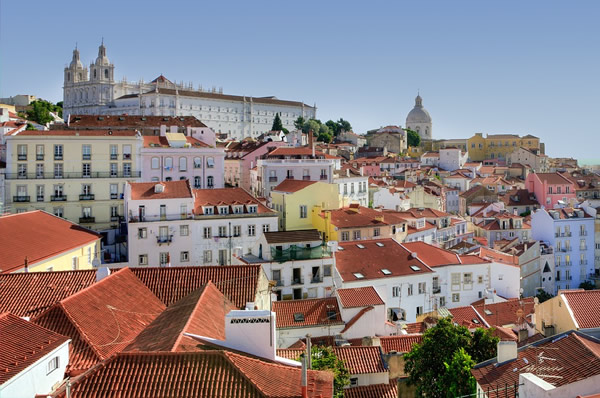 Finding a long-term apartment rental in Lisbon, Portugal or in your desired location worldwide is not always easy, but well worth the effort.
I went to Lisbon, Portugal with the intention of staying there awhile. Long enough that I would need to rent an apartment or room. I had been told that the hardest thing about living overseas would be finding a job, but in my opinion, that was the easy part. In fact, I had several before I even left home. What no one had told me was how difficult it would be to find a place to live in Lisbon—long-term as opposed to a vacation home rental—as in many cities around the world. But people do it all the time, so there is hope for the creative and resourceful.
Plan Your Apartment Search Ahead and Be Creative
Months before I left home, I advertised in Lisbon's English language newspaper that I was looking for a room or apartment. It had a free online site so I could check on my ad and read others. Two people responded to my ad. We exchanged emails back and forth for a few weeks, and they agreed to show me the places when I got there. But when I arrived, one of the apartments was filled, and the owner of the other was charging too much and wanted me to sign a 1-year lease. I didn't have a residential visa or know exactly how long I would be living there, so it didn't work out. This dilemma eliminated about 95 percent of the places available, however if you are enrolled as a student, even part-time, this opens up far more options.
Be Willing to Take a Chance
I did find some places that were open, but they were open for a reason. There were no windows. They were in areas of town so run-down that I would have to carry mace with me even during the day. Or they were just too expensive or too far away. I finally found a place I could live in, but it took weeks. I found it by exhausting every possible resource. I called listings in the local English-language and Portuguese-language newspapers each day. I placed more ads. I put up flyers in places where foreigners and students hung out—hostels, cafes, pubs, and even lampposts. I went to hostels and asked about long-term stays (which some have at reasonable prices). I talked to people I met in the street, asking if they knew of anyone renting a room or, if not, where I might find a place. Their advice was usually nothing specific, but it gave me somewhere to start.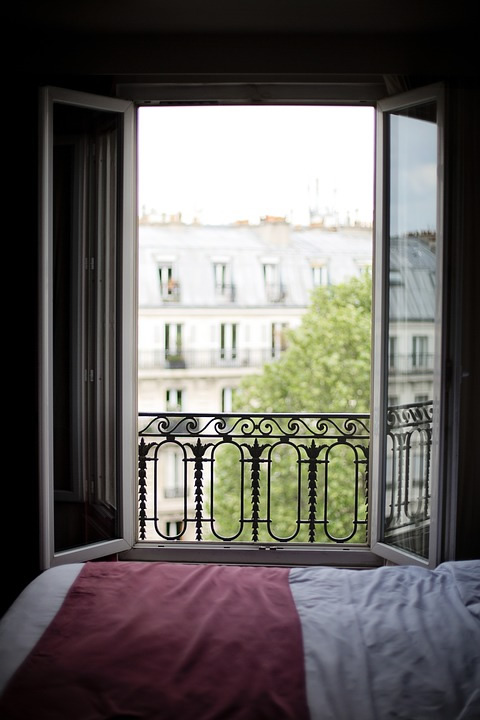 View from an apartment bedroom in Paris.
Make Full Use of the Web
The best help I found was through the web. It took some time, but figuring out where to look made all the difference. Twice a day, I checked several expat websites with forums aimed at international travelers. I found new sites each day and followed their links to more links. This was what I needed. The people who advertised on these sites were usually fellow travelers who just wanted someone to share the burden of the rent. They knew what I was likely expecting to pay and were more flexible as to how long I would rent the place. They might even have a luxury villa or beach house.
If you get lucky, you might find someone willing to let you live for free, in exchange for a little work around the house. Caretaking gigs are a great way to go for many, and often allow you to work at the same time if you so desire.
You Will Need Luck
In the end, I lucked out. I had stayed in contact with one of the people who had responded to my first ad—the one whose rental was filled—and I found out that he had an opening. The place was nice and fit my budget.
Overall, the process of finding an apartment to live in can be frustrating and time-consuming. Be prepared to pay for a hostel or guesthouse for up to a few months. In places like Asia, where the cost of living is low for Western travelers, this might be the best option anyway. However, in Europe, where your home currency may be worth less than your new currency, you should make the best use of your time.
For More Info
Check our section on Home Rentals Abroad for many home rental websites by country. While many are vacation home rentals, there are also full-service agencies.
The websites listed here will help get you started on your search. Many have forums and free ads for rooms and other living spaces all over the world.
See our extensive selection of the the major expatriate websites abroad where information by country is often available, including information about apartment rentals.
NICHOLAS GILL is a freelance writer based in Columbus, Ohio.