Volunteer in Japan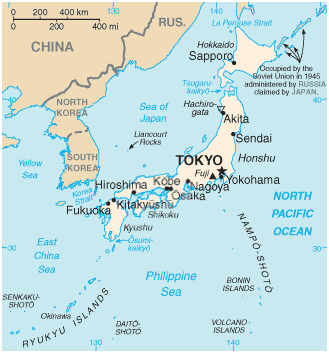 See WWOOFing in Japan: Cultural Immersion Through Volunteer Vacations by Matt Uchimaru for one participant report.
Volunteer Abroad in Japan for 1-12 Weeks
During our Japan Quest Volunteers will have the chance to step back in time and volunteer in Okazaki City, a town reminiscent of the Edo period, when Japan was in a time of peace and international openness. Japan is known for its traditional culture dating back thousands of years, while also having a vibrant society that continuously modernizes alongside the rest of the world in technology, fashion, cuisine and daily life.
Contact: Please give the United Planet Team a call at 617-874-8041 or email quest@unitedplanet.org.
More information can be found at: www.unitedplanet.org and for United Planet's Japan programs at: www.unitedplanet.org/volunteer-abroad/short-term/japan.
Feel free to visit us from 9 AM to 5 PM at United Planet, Boston Harbor Shipyard and Marina, 256 Marginal Street, Boston, MA 02128.

Featured
SCI (Service Civil International)
SCI is an exchange organization that sends volunteers on 2-3 week international work projects and long term 3-12 month opportunities in over 50 countries, including Japan. For all overseas camps the fee is US$235. Workcamps include shared accommodations, group self-cooked meals and basic health/accident insurance, without additional cost, unless otherwise noted in the camp description. SCI promotes voluntary service to impact social, environmental and humanitarian issues.
Visit: www.sci.ngo for an application.
WWOOF Japan
U.S. contact provides list of 40-50 organic host farmers in Japan to members and can assist with teaching internships and visas. Membership costs $40.
Contact: info@wwoofjapan.com, www.wwoofjapan.com.