Volunteer in Australia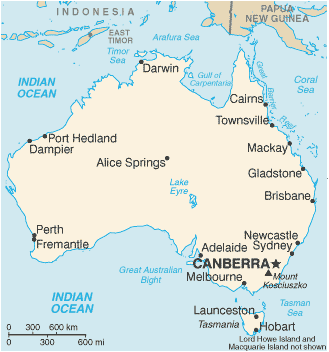 Conservation Volunteers Australia (CVA)
Organizes short- and long-term voluntary conservation projects in Australia. Overseas volunteers participate in projects of various durations.
Discover Corps
Volunteer Vacations with a Purpose in Australia
Volunteer vacations for adults and families in Australia. Immerse yourself in a different culture while giving back, engaging in hands-on cultural workshops, and connecting with fascinating people. Volunteer doing wildlife conservation. 1 to 2 week all-inclusive packages.
Contact: info@discovercorps.com, discovercorps.com
Involvement Volunteers
Volunteer Projects in Australia
IVI has links with projects around Australia (and worldwide). Placements include animal care, conservation, education, farming, social services, and more.
Visit: www.volunteering.org.au.
Volunteers for Peace
VFP offers over 3000 projects in more than 90 countries every year, including Australia! Project cost starts at $500, which includes food and accommodation. Types of project include construction, environmental, agricultural, social, work with kids, renovation, art & culture and more! Since 1982, VFP has exchanged over 31,000 volunteers worldwide. Start planning your volunteer adventure or learn how to get involved at VFP.org!
Contact: 7 Kilburn St. STE 316, Burlington, VT 05401; tel. 1 (802) 540-3060; info@vfp.org, vfp.org
WWOOF—Australia (World Wide Opportunities on Organic Farms)
Distributes the Australian WWOOF app, with the addresses of about 1,800 member farms in Australia looking for short- or long-term voluntary help. Membership costs AU$70 (which includes accident insurance and an app) and includes a list of farms and volunteer work opportunities.
Visit: wwoof.com.au