Volunteer in the Dominican Republic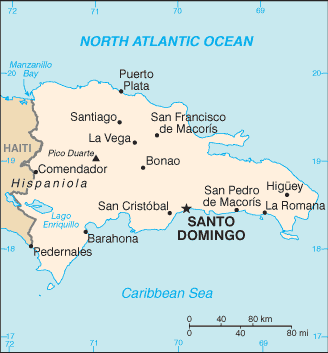 See Volunteer in the Dominican Republic by Jessie Feller for a perspective.
VISIONS Service Adventures
Summer Volunteer Program
VISIONS summer programs are built on the pillars of meaningful service, full cultural engagement and adventurous exploration. Help build schools for local students in the Dominical Republic Our student volunteers work on various programs in the Dominican Republic. Programs are 1-4 weeks long, and include Spanish language immersion.
Dates: 2 - 4 week programs in July and August. Please see website for details.
Cost: $3350. Please see website for details.
Contact: VISIONS Service Adventures, 203 North Church Avenue, Bozeman, MT 59715.
Tel.: 406-551-4423
Email: info@visions-service.com
Website: VisionsServiceAdventures.com

Featured
Amigos de las Americas
Volunteer in the Dominican Republic this Summer!
AMIGOS operates in nine countries throughout the Americas. With AMIGOS, you'll be immersed in another culture, collaborate with your host community on a development project, and work side by side with local youth meanwhile building your own leadership skills. AMIGOS summer projects range from 4-9 weeks and are open to students from 16-25 with basic Spanish proficiency. AMIGOS programs in the Dominican Republic focus on youth leadership in the fields of children's rights, sports and fitness and creative expression.
Outreach360
Volunteer with Children in the Dominican Republic
Since 1994, this Christian-based interdenominational nonprofit organization in the Dominican Republic and has sent individual volunteers and groups to work with the children educationally or on projects that have transformed the facilities. Its Touch the Future Summer School (mid-June to mid-August) provides invaluable educational enrichment to prepare children of all ages for formal schooling. Scheduled family camps also provide memorable volunteer modeling opportunities for grandparents and their grandchildren. 35% of volunteers are older adults.