Volunteer in the Dominican Republic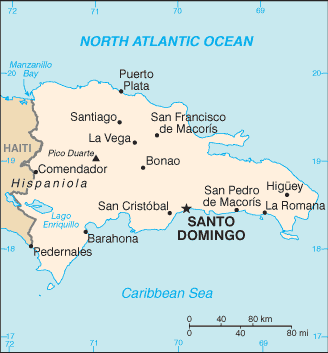 See Volunteer in the Dominican Republic by Jessie Feller for a perspective.
Amigos de las Americas
Accept the Challenge — Volunteer in the Dominican Republic this Summer!
AMIGOS operates in nine countries throughout the Americas. With AMIGOS, you'll be immersed in another culture, collaborate with your host community on a development project, and work side by side with local youth meanwhile building your own leadership skills. AMIGOS summer projects range from 4-9 weeks and are open to students from 16-25 with basic Spanish proficiency. AMIGOS programs in the Dominican Republic focus on youth leadership in the fields of children's rights, sports and fitness and creative expression.
Contact: info@amigosinternational.org, amigosinternational.org
Orphanage Outreach
Since 1994, this Christian-based interdenominational nonprofit organization has supported three orphanages in the Dominican Republic and sent individual volunteers and groups to work with the children educationally or on projects that have transformed the orphanage facilities. Its Touch the Future Summer School (mid-June to mid-August) provides invaluable educational enrichment to prepare children of all ages for formal schooling. Scheduled family camps also provide memorable volunteer modeling opportunities for grandparents and their grandchildren. Thirty-five percent of volunteers are older adults (review by Alison Gardner).