Volunteer in Tanzania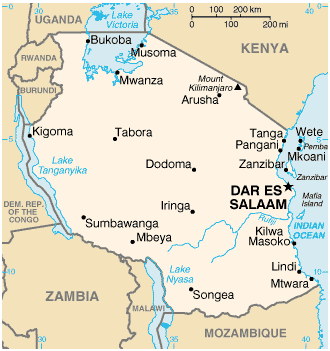 Volunteer in Tanzania
Volunteer with a community based organization in Tanzania! ELI works with organizations in three distinct communities in Tanzania: the Meru, Maasai, and in Dar es Salaam to create volunteer opportunities that benefit the locals while giving volunteers a unique cultural learning experience while giving back to the communities. Possible projects include working in orphanages, teaching, HIV/AIDS education, Women's Empowerment, Microfinance, and reforestation. All placements are set up on an individual basis based on the needs of the local organization and the specific skills of the volunteer.
Contact: ELI, 1557 Ogden St. #5, Denver, CO 80218
Tel.: 303-321-8278
Email: info@eliabroad.org
Website: www.eliabroad.org

Featured
United Planet's Gap Year/6-months+ Learning Exchange in Tanzania
United Planet's Quest Volunteer Abroad program offers you or your group a life-changing opportunity to interact with local communities through customized work experiences, cultural activities, and home stays. United Planet Quests are offered in more than 25 countries from 1-52 weeks. Volunteer opportunities in Tanzania include a variety of opportunities to work with children and education, including at a chidcare center, teaching English in a primary school, or working with disabled young adults.
Contact: Please give the United Planet Team a call at 617-874-8041 or email quest@unitedplanet.org.
More information can be found at: www.unitedplanet.org and for United Planet's Tanzania programs at: www.unitedplanet.org/volunteer-abroad/long-term/tanzania.
Feel free to visit us from 9 AM to 5 PM at United Planet, Boston Harbor Shipyard and Marina, 256 Marginal Street, Boston, MA 02128.

Featured
Projects Abroad in Tanzania: Volunteer in Arusha, or Dar es Salaam
Projects Abroad is the world's largest international volunteer organization. Trusted by over 127,000 volunteers. Discover over 20 exciting countries across 5 continents: Argentina, Botswana, Cambodia, Costa Rica, Ecuador - Galapagos, Fiji, Ghana, India, Jamaica, Kenya, Madagascar, Mexico, Mongolia, Nepal, Peru, Philippines, Romania, South Africa, Sri Lanka, Tanzania, Thailand, Togo, and Vietnam. Volunteer programs start year-round and last from one week to a year. Opportunities exist in teaching, childcare, social work, conservation, community development, medicine, human rights, journalism, international development, language courses, and more! Programs are for ages 16+.


Dates: Start any day you choose.
Cost: Please see our website for prices.
Contact: Projects Abroad Inc. 600 B Street, Suite 300, San Diego, CA, 92101.
Tel: (+1) 212 244 7234.
Email: info@projects-abroad.org
Website: www.projects-abroad.org

Featured
Volunteer Abroad in Tanzania from US$270
International Volunteer HQ (IVHQ) offers affordable volunteer abroad opportunities based in Arusha, Tanzania from only US$270. Volunteers can participate in Childcare, Medical and Teaching programs, working with rural and urban Tanzanian communities and villages. IVHQ sends thousands of volunteer travelers worldwide annually—you will not find a more affordable, high quality and trustworthy volunteer travel company.
Contact: International Volunteer HQ, PO Box 8273, New Plymouth, NEW ZEALAND.
Tel.: US/Canada Toll Free: 1-877-342-6588; UK Toll Free: 0-800-234-1621; Australia Toll Free: 1-800-557-380; International: +64 6 758 7949.
Email: info@volunteerhq.org
Website: www.volunteerhq.org

Featured
A Broader View Volunteers Corp
Volunteering with a Non Profit Charity Overseas
A Broader View Volunteers is an U.S. Non profit charity.
We work in 27 countries with over 245 programs, including including Argentina, Belize, Chile, Peru, Ecuador, Colombia, Costa Rica, Nicaragua, Honduras, Belize, Guatemala, Uganda, Tanzania, Kenya, Ghana, Zambia, South Africa, Cameroon, Rwanda, Nepal, India, Vietnam, Philippines, Cambodia, and China.
With A Broader View (ABV), you'll be immersed in another culture, collaborate with your host community on a development project, and work side by side with local youth while building your own leadership skills. ABV works year round from 1-week to 12-week programs.
.
Contact: A Broader View Volunteers Corp, 236 Glen Place, Elkins Park, PA 19027.
Tel.: 866-423-3258 or 215-780-1845 (US), (020) 3289-9896 (UK), (02) 8003-3474 (AU).
Fax: 215-887-0915 / Skype: Abroaderview.org
Email: volunteers@abroaderview.org, info@abroaderview.org
Website: www.abroaderview.org

Featured
Adventures in Health, Education, and Agricultural Development, Incorporated (AHEAD, inc.)
Volunteer in Tanzania
If you seek a medium term volunteer experience and want more of a grassroots experience than other programs offer, consider AHEAD, Inc.
Global Volunteers
Volunteer in Tanzania on Many Projects
Work on village development projects including teaching, building classrooms and dormitories, and supplying books and other school materials.
Love Volunteers
Volunteer Programs in Tanzania
Love Volunteers has provided safe, meaningful and truly affordable volunteering abroad opportunities to thousands of volunteers from all over the world. Become a Love Volunteer in Tanzania and get the experience of a lifetime whilst helping those in real need on one of our community-based projects! Visit our website to check out our range of community-based projects and find out how you can make a REAL difference!
Madventurer
Tanzania Community Projects
Paying volunteers participate in expeditions and community work in Tanzania, Ghana, Uganda, Kenya, and Togo (among other non-African countries).
Volunteers for Peace
Multiple Projects in Tanzania
VFP offers over 3000 projects in more than 90 countries every year, including Tanzania! Project cost starts at $500, which includes food and accommodation. Types of project include construction, environmental, agricultural, social, work with kids, renovation, art and culture and more! Since 1982, VFP has exchanged over 32,000 volunteers worldwide. Start planning your volunteer adventure or learn how to get involved at VFP.org!