Volunteer in Nicaragua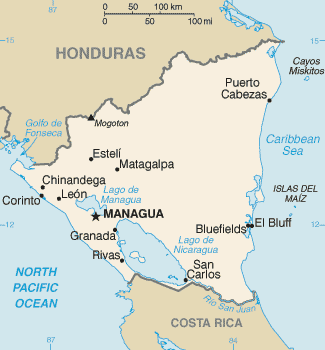 Casa Alianza / Covenant House Nicaragua
Volunteers work with street children in Mexico, Guatemala, Honduras and Nicaragua for 6-12 months. Accommodations vary according to country.
El Porvenir
Volunteer in Nicaragua
Volunteers are needed to construct water and sanitation facilities and help with reforestation in Nicaragua.
ELI Abroad
Volunteer in Nicaragua
Volunteers live in the beautiful colonial city of Granada as they participate in programs that benefit the locals while giving them a unique cultural experience. Volunteers can work with at-risk youth, community development projects, physical therapy, or environmental projects.
MADRE
Volunteer to Advocate for Women's Rights
Go to Nicaragua to learn about Indigenous Peoples' and African-descent communities' efforts to defend their rights and resources in the autonomous region of the country's Caribbean Coast.