Volunteer in Honduras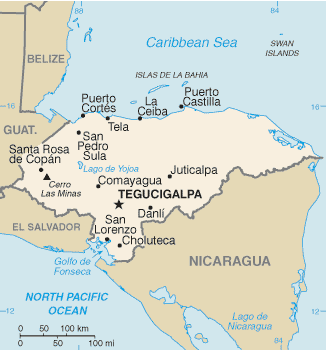 See Volunteer in Honduras: A Country to Suit Every Travel Taste by Sasha Arms for an excellent overview and detailed resources.
A Broader View Volunteers Corp
Volunteering with a Non Profit Charity Overseas
A Broader View Volunteers is an U.S. Non profit charity.
We work in 27 countries with over 245 programs, including Argentina, Belize, Chile, Peru, Ecuador, Colombia, Costa Rica, Nicaragua, Honduras, Belize, Guatemala, Uganda, Tanzania, Kenya, Ghana, Zambia, South Africa, Cameroon, Rwanda, Nepal, India, Vietnam, Philippines, Cambodia, and China.
With A Broader View (ABV), you'll be immersed in another culture, collaborate with your host community on a development project, and work side by side with local youth while building your own leadership skills.
ABV works year round from 1-week to 12-week programs.
Dates: Ongoing programs, year round, you choose your dates of arrival and departure.
Cost: From US$895 for one week to US$2240 for 12 weeks (you can tax deduct the expenses). Program fee includes: personalized Volunteer Placement, cultural education, meals, accommodation, pre-departure guidance, 24/7 country staff, tax deducted fees, the option to fundraise within our website, and more.
Contact: A Broader View Volunteers Corp, 236 Glen Place, Elkins Park, PA 19027.
Tel.: 866-423-3258 or 215-780-1845 (US), (020) 3289-9896 (UK), (02) 8003-3474 (AU).
Fax: 215-887-0915 / Skype: Abroaderview.org
Email: volunteers@abroaderview.org, info@abroaderview.org
Website: www.abroaderview.org

Featured
Volunteer Abroad in Honduras for 4 - 52 Weeks
United Planet's Quests offer volunteers the opportunity to learn, teach, work, engage and immerse themselves in a culture outside their comfort zone. Ages 21-35 are invited to enroll. Live in Honduras for 4-52 weeks and volunteer in a healthcare facility or a day care center, organize sports recreation programs, teach English, work with disabled youth, and more! Volunteers live with a local host family, participate in cultural activities and excursions, and receive 24/7 support – a true immersion experience that allows you to build relationships that last a lifetime.

Contact: Please give the United Planet Team a call at 617-874-8041 or email quest@unitedplanet.org.
More information can be found at: www.unitedplanet.org and for United Planet's Honduras programs at: www.unitedplanet.org/volunteer-abroad/long-term/honduras.
Feel free to visit us from 9 AM to 5 PM at United Planet, Boston Harbor Shipyard and Marina, 256 Marginal Street, Boston, MA 02128.

Featured
Volunteer Teach in Honduras
Bilingual Education for Central America (BECA) is a 501©(3) founded in 2002 to provide high quality education to low-income communities in Honduras and to promote meaningful cultural exchange. BECA supports three K-through-9 bilingual schools in northern Honduras. Each school has significant community ownership and deep parent involvement. Our model is built on partnership between Hondurans committed to high quality, progressive education and volunteers interested in truly authentic cultural immersion. We provide our volunteers with a challenging, transformative experience that gives an in-depth understanding of grassroots international development, underserved Central American communities, bilingual teaching strategies, and community capacity building techniques.
Cost: There is no fee to volunteer with BECA. Our volunteers only cover their own airfare to/from Honduras and health insurance costs.
Contact: Bilingual Education for Central America (BECA), Erin Rudegeair, Director of Program Development, PO Box 7400, New York, New York 10150.
Tel.: (646) 820-BECA (2322).
Fax: 215-887-0915
Email: volunteer@becaschools.org
Website: becaschools.org

Featured
Covenant House
Volunteer with Casa Alianza Honduras
Volunteers work with returning deports children sent back to Honduras and their resettlement, child rights monitoring, and issues related to other forms of abuse.
Love Volunteers
Volunteer in Honduras
Love Volunteers provides individuals with the chance to travel abroad and immerse in a new culture, while participating in projects that provide help where it is needed most. Join the world's fastest growing independent volunteering organization for a truly memorable experience volunteering abroad in Honduras. All volunteer projects are responsible, safe, and affordable! Visit our website to check out our range of community-based projects and find out how you can make a REAL difference!