Volunteer in Honduras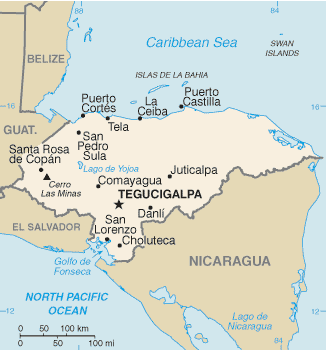 See Volunteer in Honduras: A Country to Suit Every Travel Taste by Sasha Arms for an excellent overview and detailed resources.
A Broader View Volunteers Corp
Volunteering with a Non Profit Charity Overseas
A Broader View Volunteers is an U.S. Non profit charity.
We work in 27 countries with over 245 programs, including Argentina, Belize, Chile, Peru, Ecuador, Colombia, Costa Rica, Nicaragua, Honduras, Belize, Guatemala, Uganda, Tanzania, Kenya, Ghana, Zambia, South Africa, Cameroon, Rwanda, Nepal, India, Vietnam, Philippines, Cambodia, and China.
With A Broader View (ABV), you'll be immersed in another culture, collaborate with your host community on a development project, and work side by side with local youth while building your own leadership skills.
ABV works year round from 1-week to 12-week programs.

Dates: Ongoing programs, year round, you choose your dates of arrival and departure.
Cost: From US$895 for one week to US$2240 for 12 weeks (you can tax deduct the expenses). Program fee includes: personalized Volunteer Placement, cultural education, meals, accommodation, pre-departure guidance, 24/7 country staff, tax deducted fees, the option to fundraise within our website, and more.
Contact: A Broader View Volunteers Corp, 236 Glen Place, Elkins Park, PA 19027.
Tel.: 866-423-3258 or 215-780-1845 (US), (020) 3289-9896 (UK), (02) 8003-3474 (AU).
Fax: 215-887-0915 / Skype: Abroaderview.org
Email: volunteers@abroaderview.org, info@abroaderview.org
Website: www.abroaderview.org

Featured
Make a REAL difference in Honduras — From just US$190!
Love Volunteers provides individuals with the chance to travel abroad and immerse in a new culture, while participating in projects that provide help where it is needed most. Join the world's fastest growing independent volunteering organization for a truly memorable experience volunteering abroad in Honduras. All volunteer projects are responsible, safe, and affordable! Visit our website to check out our range of community-based projects and find out how you can make a REAL difference!
Dates: Flexible/Open Start Dates
Cost: Program fees start from just US$190!
Contact: Love Volunteers
Tel.: US: +1 415 800 4993, UK: +44 1865 522 688, NZ: +64 21 443 243
Email: help@lovevolunteers.org
Website: www.lovevolunteers.org

Featured
Casa Alianza
Volunteers work with street children in Mexico City, Guatemala City, Tegucigalpa, Honduras, and Managua, Nicaragua for six to 12 months. Email contact addresses for the different branches may be found on the website.
Visit: www.casa-alianza.org.
SCI (Service Civil International)
SCI is an exchange organization that sends volunteers on 2-3 week international work projects and long term 3-12 month opportunities in over 50 countries, including Honduras. For all overseas camps the fee is US$235. Workcamps include shared accommodations, group self-cooked meals and basic health/accident insurance, without additional cost, unless otherwise noted in the camp description. SCI promotes voluntary service to impact social, environmental and humanitarian issues.
Visit: www.sci.ngo for an application.
United Planet
Volunteer Abroad in Honduras – 6 or 12 Months
United Planet's Quests offer volunteers the opportunity to learn, teach, work, engage and immerse themselves in a culture outside their comfort zone. Ages 21-35 are invited to enroll. Live in Honduras for 6 or 12 months and volunteer in a healthcare facility or a day care center, organize sports recreation programs, teach English, work with disabled youth, and more! Volunteers live with a local host family, participate in cultural activities and excursions, and receive 24/7 support – a true immersion experience that allows you to build relationships that last a lifetime.
Contact: Please give the United Planet Team a call at 617-874-8041 or email quest@unitedplanet.org. More information can be found at: www.unitedplanet.org. Feel free to visit us from 9 AM to 5 PM at United Planet, Boston Harbor Shipyard and Marina, 256 Marginal Street, Boston, MA 02128.