Short-Term Jobs in Africa
The Key Employers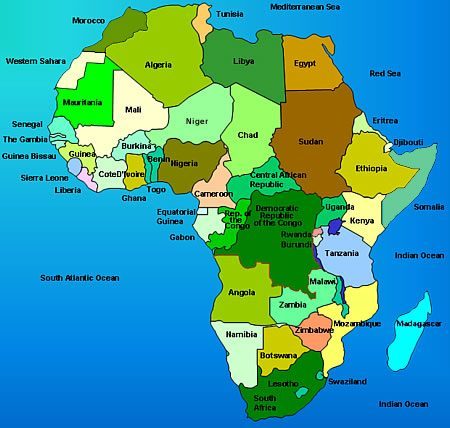 Jobs in Africa

Key Employers in Africa selected by Susan Griffith

English Teaching Jobs in Africa

Internship Jobs in Africa

Volunteer Jobs in Africa
Focus in Africa
Volunteering In Arusha, Tanzania
Focus in Africa is Tanzania's leading short-term local volunteer organization. Volunteer Projects start year-round and last from one week to one year. Our volunteer program placements vary from Teaching, Child Care, and Orphanage Work to Medicine, Nursing, Midwifery, Dentistry, Sports and HIV/AIDS Projects. During your volunteer opportunity, you can also take Swahili lessons. On weekends, most of our volunteers take advantage of the surroundings and visit the Serengeti where one might witness the great wildebeest migration. Another favorite is a visit to the Tarangire National Park where lions, leopards, birds and zebras abound. Many of our volunteers take advantage of their location to see one of the world's most breathtaking natural wonders, the Ngorongoro Crater. Our office also organizes safaris!
Dates: Start any time all year.
Cost: $US 125 per week – all inclusive.
Tel: +255 755 218 062
Email: info@focusinafrica.com
Website: www.focusinafrica.com

Featured
African Conservation Experience
Volunteer Conservation Placements in Southern Africa
Whether you want to get hands-on in a wildlife rehabilitation center, experience life as a wildlife vet, learn how to track wildlife or join a research project in a national park — volunteering with African Conservation Experience allows you to make a real difference to wildlife in southern Africa. With over 15 years experience, we are the original and most experienced organization at placing people on worthwhile conservation projects in southern Africa.
American Language Center
The largest of the ALCs in Morocco and hires EFL teachers for one year.
Azafady
Join an award-winning charity to volunteer on a variety of development projects in the coastal regions of southeast Madagascar. Project areas include teaching, health/sanitation, sustainable livelihoods and conservation; there is something for everyone on this project! As a volunteer, you will have the opportunity to work on a range of educational schemes, gaining a valuable insight to the many challenges faced by communities living in and around Fort Dauphin, while making a real difference to the lives of some of the poorest people on the planet.
Sanaga Yong Chimpanzee Rescue Center
Volunteers needed at chimpanzee sanctuary in Yaounde, Cameroon for minimum 6 months. Should be able to communicate in French and be prepared for harsh living conditions.
Madventurer
Paying volunteers participate in expeditions and community work in Tanzania, Ghana, Uganda, Kenya, and Togo (among other non-African countries).
Operation Crossroads Africa, Inc.
Summer Volunteer Projects in Africa
Runs summer projects in rural areas of about 8 African countries, staffed by self-financing volunteers from the U.S. and Canada.
Soft Power Education
British registered charity that is refurbishing and assisting government primary schools in Uganda. Self-funding volunteers stay for up to 3 months.
WWOOF International (Willing Workers on Organic Farms)
Many countries in Africa participate in this unique worldwide exchange organization. In return for volunteer help, WWOOF hosts offer food, accommodation and opportunities to learn about organic lifestyles. WWOOF organizations link people who want to volunteer on organic farms with people who are seeking volunteer help. Each country works slightly differently, but generally a very small membership fee is charged in exchange for a listing of available opportunities.