Student Work Abroad Programs and Paid Summer Internships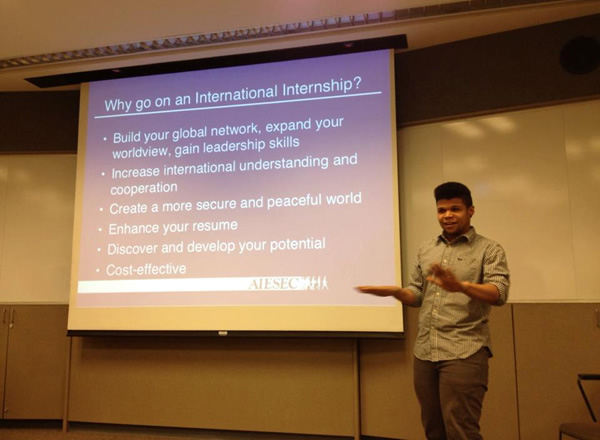 U.S. citizens need work permits to work legally in other countries and get paid. The student work abroad, internship, and work exchange programs listed below may be able to help you achieve this goal. Many take place during the summer, when students have finished their studies, and think forward to their careers. Internships are often paid after a small fee to the placement agency, though not all, as the experience working abroad is often invaluable by itself in building your international and personal resume.
InterExchange
Work and Learning Abroad Programs
InterExchange, a nonprofit organization with more than 50 years of cultural exchange experience, offers work and volunteer programs for U.S. citizens in a variety of countries around the world, including Work & Travel, Volunteering, Teaching English, Language Study, Educational and Cultural Travel.

Programs are offered in Australia, Canada, Costa Rica, Peru, Guatemala, and the U.K.
BUNAC
Working Holidays and Internships Worldwide
Since 1962, BUNAC have been enabling all young people to discover the world through life changing work and travel adventures. We are experts in providing programs that span a long list of countries: the UK on our Intern in Britain program, and Intern in Ireland programs. We provide assistance in getting your work permit and job hunting support in-country in Australia, New Zealand, Canada and other locations. To find out more information, visit our website. 
AIESEC
A worldwide student-run organization that generates thousands of paid internships, summer and year-round, each year in over 120 countries. The internships range from those with a business or technical focus to teaching English. You can only apply through campus chapters.
American-Scandinavian Foundation
An organization with a website that lists both study and work programs. Nonprofit organization offers paid internships in Scandinavia in engineering, teaching English as a foreign language, business, and agricultural fields. ASF also assists with obtaining work permits for Scandinavia.
Cultural Vistas
A nonprofit organization that offers paid internship programs worldwide in engineering and science in more than 25 countries worldwide. They can also assist in obtaining work permits for paid career-related practical training in most fields for both students and college graduates.
IAESTE
A non-profit organization that offers paid internships in 80+ countries for students of science, engineering and the applied arts. Low placement fees.
Teaching Assistantship Program in France (TAPIF)
Paid Employment in France. Official information on study and work in France from the French government. Administers placement programs such as the Teaching Assistant and Internship in France for Americans between the ages of 20 and 35, with a €810 stipend per month net. Teaching positions are also available in such French-speaking overseas departments as French Guiana, Guadeloupe, Martinique, and Réunion. Applications are available in mid-October every year and after all paperwork has been completed, and your visa is completed, you will start the following October and complete the contract April 30.
Work Your Way Around The World by Susan Griffith.
Not a program, but an authoritative guide that will help you look for and find short-term jobs while abroad. Extensive country-by-country narratives include firsthand reports by students and recent graduates.