Home Rentals and Vacation Homes in Spain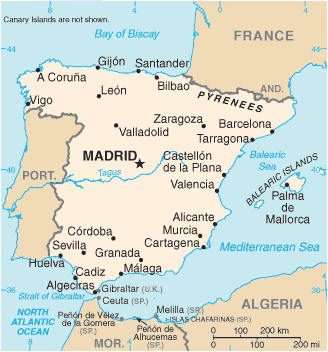 www.casaspain.com. A "go between service" advertising rentals all over Spain. Pick English, then click on the map of Spain to choose an area. Once you find a listing you like, you will contact the owners directly. One of the best selections of Spanish listings we've seen.
Casas Cantabricas offers rentals in "Green Spain" in the north of the country—Cantabria, Asturias and Galicia—and in the mountains between Salamanca and Extremadura.
Casitas Select rents holiday villas, cottages and farmhouses with private pools throughout Andalucia in Spain.
EasyPiso is one of the Spain's leading rooms to rent websites and currently lists more than 30,000 rooms across Spain. The site is free for people looking for accommodations to search. Due to sheer number of registered landlords and people letting rooms, it is also free for people seeking accommodations to make contact.
GLOBEXS, Short Stay rental properties for expats. For periods between 1 month and 1 year our clients can choose between accommodation solutions in different price ranges: Luxury villas with private pools, luxury apartments at top locations and convenient city flats.
Spain Vacation Rentals offers a wide selection of Holiday Vacation Rentals in Spain with a search engine.