20 Rules for Safe Travel in South Africa
Enjoy a Culturally Varied and Naturally Beautiful Country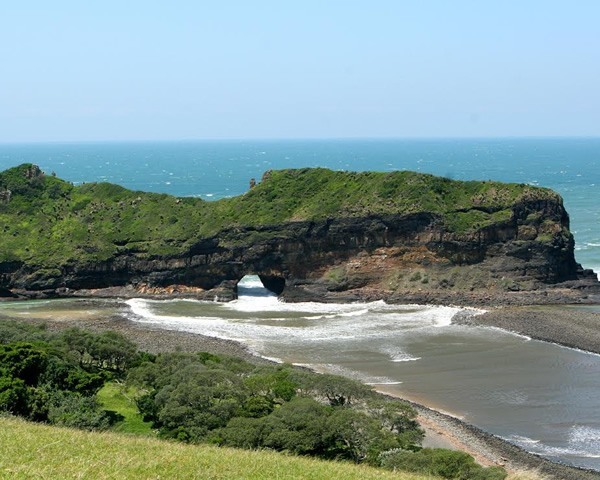 The Hole in the Wall on the stunning Wild Coast of the Eastern Cape, near the town of Coffee Bay. ©Tanya Linnegar Photography.
I emigrated from South Africa to Europe and re-visited recently. South Africa is truly a beautiful country, with friendly, hospitable people, incredible scenery, and incomparable wildlife. I believe that these qualities are certainly more worthy of publicity than the crime and other negative aspects. Indeed, I can think of no other place on earth so rich in a diversity of scenic beauty, wildlife, sights, sounds, music, and varied cultures as South Africa.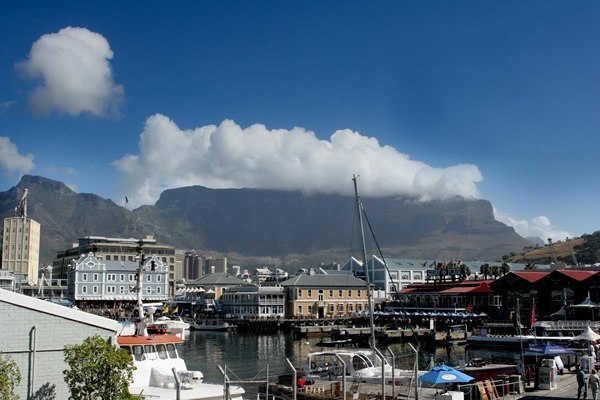 The Victoria and Albert waterfront at Cape Town, with Table Mountain in the background. ©Tanya Linnegar Photography.
South Africa's population is a unique mix of Africa, Europe, and Asia. I can think of no other nations with 11 official languages and 35 indigenous language! Out the total South African population of approximately 57 million, 44 million are black South Africans, 4.6 million are of mixed race, and 1.3 million are of Indian or Asian descent.
The white population is 4.8 million (8% of the total population.) and descends mainly from Dutch, German, French, and British colonial immigrants who came to settle in the country between the 17th and 19th centuries. The black South African population is comprised of the Nguni people (Zulu, Xhosa, Ndebele and Swazi), the Sotho-Tswana, the Tsonga, and the Venda tribes.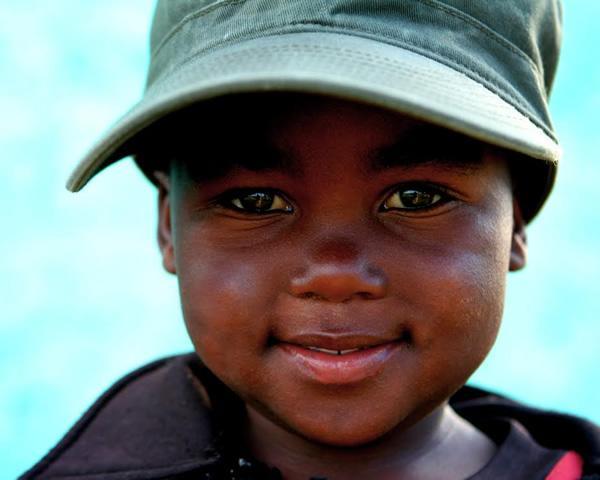 The son of a Sangoma (traditional healer) in a Xhosa village on the Wild Coast near Coffee Bay. ©Tanya Linnegar Photography.
South Africa is renowned for its floral wealth. The 553,000-hectare Cape Floral Region is one of South Africa's eight World Heritage sites. It was declared by UNESCO's World Heritage Committee to be of "outstanding universal significance to humanity" and "one of the richest areas for plants in the world."
The National Parks are among South Africa's premier attractions. The more than 20 National Parks in South Africa include the famous Kruger National Park, the vast Kgalagadi Transfrontier National Park, Addo Elephant, Golden Gate, Agulhas, Augrabies Falls, Bontebok, Camdeboo, Hluhluwe-Imfolozi, Karoo, Madikwe, Mountain Zebra, Tsitsikamma, and Wilderness National Parks—each one with its own very distinctive character, flora, and fauna. See Sanparks for a detailed map of the South African National Parks.
Apart from the numerous National Parks, there are also many privately-owned game reserves. If you wish to see "The Big Five" (buffalo, lion, leopard, African elephant, and black rhinoceros), you can do so more easily in South Africa than anywhere else.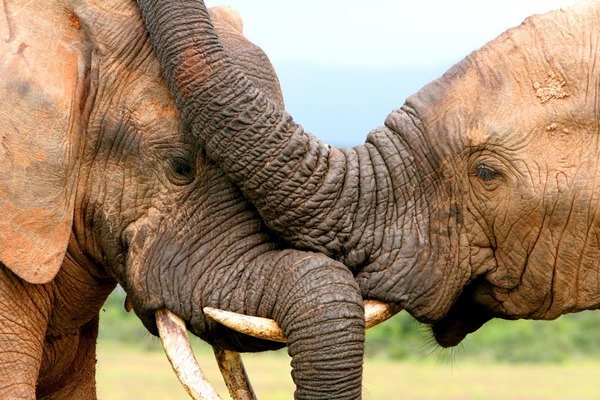 In the Addo Elephant National Park, the visitor gets close-up to the elephants!
©Tanya Linnegar Photography.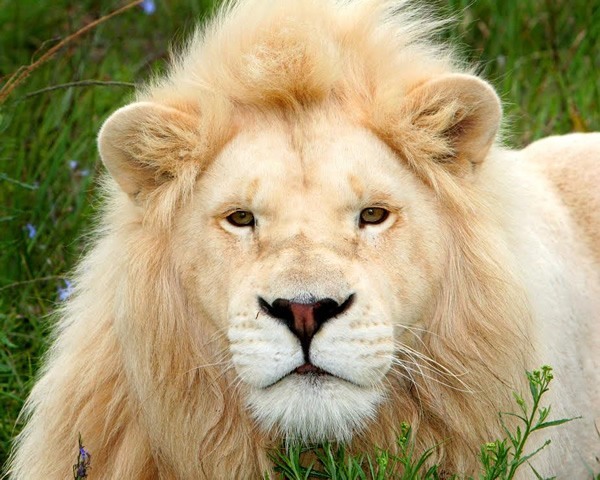 Getting close to a rare white lion in one of South Africa's game parks.
©Tanya Linnegar Photography.
IIn South Africa, apart from "The Big Five," you may observe over 200 different species of mammals. The Springbok (South Africa's national animal—made famous by the Springbok rugby players), white rhino, cheetah, giraffe, zebra, wildebeest (gnu), warthog, monkey, hunting dog, hippopotamus, kudu, impala, sable antelope, and hyena are but a few of these!
South Africa is also a bird-watchers paradise with over 800 species to be spotted, including the Ostrich, Kori Bustard, Tawny Eagle, Martial Eagle, Hornbill, Lourie, Kingfisher, Lilac-Breasted Roller, Secretary Bird, and South Africa's national bird, the Blue Crane.
You will find most South Africans of all races warm and welcoming, eager to show off their spectacular land to visitors from abroad. If you meet a local family, they will no doubt invite you to share in the ultimate South African experience, the braai (barbecue). South Africa is keen to welcome tourists from abroad and repair the country's recent poor international image. Accommodation standards are high, and you will enjoy abundant food and drink—the famous "Castle" beer and outstanding local wines.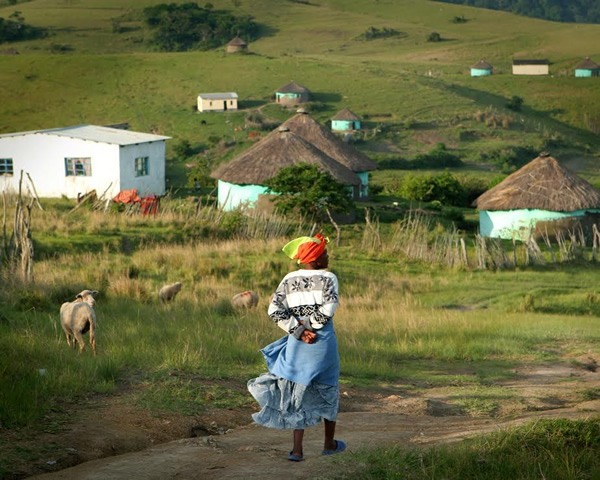 A traditional Xhosa village near Coffee Bay on the Wild Coast. ©Tanya Linnegar Photography.
Still, visitors to South Africa need not walk around in fear, provided they take the necessary care to behave in a common sense manner, thereby not becoming an easy target for criminals.
20 Common Sense Safety Rules when Traveling in South Africa
Suppose you heed the following 20 essential rules. In that case, you will significantly minimize the risks of becoming a victim of crime in South Africa and instead be able to experience fully all that this warmly welcoming African country has to offer:
In large cities, avoid the central business districts at night.


Never walk around any city at night, even if you are part of a group. If you must go anywhere after dark, ask your hotel or guesthouse to order a reliable taxi. Do not just hail any passing taxi on the street!!


Avoid wearing flashy, expensive watches and jewelry and carrying large amounts of cash when out walking anywhere. Carry your camera unobtrusively in a bag rather than slung over your shoulder. Walk with purpose as if you know where you are going and are not a "lost tourist." Hold your bag close to your body and beware of pickpockets and other confidence tricksters on the streets and in crowded stores. Be aware of ATM theft—never be distracted by a stranger asking for assistance at an ATM!


If driving in a car, keep the doors locked in city traffic. Do not drive with the windows down. Disregard any stranger who tries to confront you at a red traffic light or stop street.


Keep all valuables and other possessions in sight when parking your vehicle anywhere. Put everything in the trunk. Use a good steering lock at all times when leaving your car unattended. A lock on the fuel tank cap is also essential, and you can find a fit for nearly all vehicles. Use only a removable car radio and lock it in the trunk when leaving your car.


You will find "car guards" on duty in many city streets, but they cannot guarantee the safety of your car. It would be best if you tipped the guard when you return to your car—he is at least a buffer against car theft or robbery. Only use the services of a person wearing an official "bib," stating that he is a recognized car guard.


Distances between cities in South Africa are substantial, and gas stations could be more plentiful. Be sure to fill your tank whenever possible and ensure your car is in good mechanical condition before you embark on any journey.


Travel with a detailed, up-to-date map (available at most gas stations) and plan your route in advance. Note that many cities, towns, and streets in South Africa have undergone—or are still undergoing—name changes, so it is essential to get the most recent road and city maps available.


Do not stop for any hitchhiker or person seemingly in trouble on the open road, in the street, or at motorway off-ramps. Drive on and report the incident to the Police. Only stop at official Police-manned roadblocks. Criminal gangs have sometimes set up "roadblocks" to lure motorists—either drive on past or around these or turn back and report the incident to the Police.


Always travel with a cell phone. The emergency number to call for the Police is 10111. A functioning cell phone is essential to carry with you at ALL times. Find out before leaving home if your phone will work in South Africa. If not, hire a cell phone when you arrive.


Before traveling to remote areas such as the Wild Coast, check with the locals about the best route and the security situation in the area. In general, the people living in the country are most welcoming and hospitable, and crime is less common than in cities—but it is wise to obtain recent local information before venturing out on your own to remote areas. The National Tourism Information and Safety number to call is 083 123 2345—they will give you up-to-date information on safety in a particular area.


If staying in a hotel or guesthouse, leave your passport, air tickets, and other valuables in a safety deposit box at the reception. Carry copies of your passport on you at all times. Keep photocopies of your credit and debit cards in a safe place.


Keep your hotel room locked at all times and only open the door if you are sure who is on the other side.


Park only in areas that are well-lit at night.


Do not walk alone in any lonely area, such as a stretch of beach, river bank, forest, or the countryside, without keeping other people in sight at all times. Walking in a group at any time of the day is best. Avoid walking in lonely areas (even in groups) after dark.


If you wish to visit one of the African townships, only do so on an organized tour recommended by locals or your hotel or guesthouse.


Be exceptionally watchful at airports or bus stations, where criminal gangs are known to operate.


Wildlife is plentiful in South Africa—confined to the country's numerous game parks and reserves. Alighting from your vehicle when driving through a game park is unsafe—except at designated rest camps and picnic spots. Remember, these are wild animals; you are a guest in their territory! Do not attempt to approach any animal too closely—if one crosses your path, stop your car immediately and remain silent. Avoid loud noises, playing the radio or other music, shouting, hanging out of the windows, pointing, etc., and enjoy observing Nature at her best.


Always carry on you at all times the essential numbers of your travel and health insurance and important local phone numbers to call in case of emergency.


If you are a member of the AAA, find out about affiliation to the AA (Automobile Association) of South Africa—an invaluable organization for the motorist, providing all types of travel information and assistance, route maps, weather, road information, and breakdown services throughout the country.
Follow all the above safety rules and get to know this extraordinary country.
For More Info
Accommodations
South Africa has a wealth of excellent accommodations for all price ranges and in all areas. The visitor is spoiled with many choices, so it is wise to consult the knowledgeable Automobile Association of South Africa unless you have contact with local people who can recommend suitable accommodations.
This comprehensive AA (South African version of the AAA) database includes all types of recommended accommodations from luxury hotels, B&Bs, guesthouses, self-catering chalets and apartments, game and nature reserves, lodges, caravan and camping sites throughout South Africa, Namibia, Zimbabwe, Botswana, Malawi, Seychelles, Zambia, Mozambique, Lesotho, and Swaziland.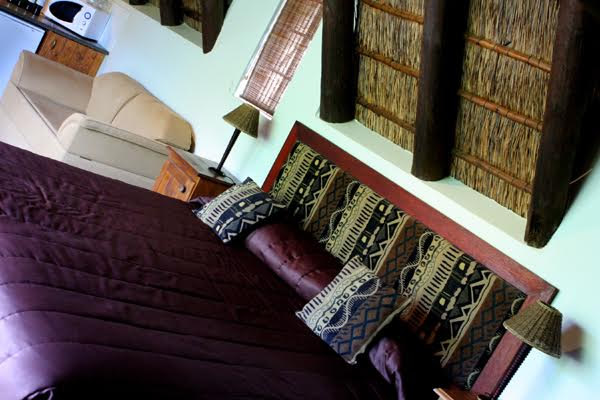 Accommodations in South Africa. ©Tanya Linnegar Photography.
Transportation
The International Airports in South Africa are Johannesburg (OR Tambo International), Durban, and Cape Town. Many other cities have smaller airports, e.g., Port Elizabeth, Bloemfontein, Pietermaritzburg, East London, George, etc. SAA (South African Airways) is the primary domestic and international carrier.
Travel Within South Africa
The traveler has various options for getting around the country:
1) Organized Tours

Many companies organize custom-made tours or on various tourist routes: www.intrepidtravel.com or www.gadventures.com.

2) Inter-City Coach Travel

3) Car Rentals

Car rentals are the best bet for the independent traveler. It is also the ideal means of seeing the scenic beauty and wildlife in South Africa's game parks as much as possible. It is wise to shop around. Numerous car hire companies operate in South Africa, for example:

Worth noting when driving in South Africa:

Drive on the left
All road signs are in English
Roads are generally in good condition, and a 4x4 vehicle is not necessary, even on unpaved country
Beware of some erratic driving, especially from mini-bus taxi drivers, who are a law unto themselves! Unfortunately, there are many unlicensed drivers and un-roadworthy vehicles on the roads. Expect the unexpected and drive defensively.
Automatic transmissions are not the rule of the day. Most cars have manual transmission, so do request an automatic if you require it from the car hire company.
Any valid foreign driver's license which contains an identity photograph is acceptable. If yours does not conform to this, it is best to get an IDP.
When asking for directions, do not be surprised when told to "go to the next robot." No, you are not in outer space. A "robot" is the unique South Africanism for a traffic light!

4) Domestic Air Travel

Considering the vast distances between cities, this is the most convenient option for the traveler on a tight schedule, with the possibility of picking up a rental car at any airport.

Apart from South African Airlines, the following airlines operate in and around South Africa. Shop around for the best fares:

5) Rail Travel

Spoornet is a South African rail travel provider. However, the foreign visitor shouldn't travel long distances by standard passenger train due to the criminal element. However, Spoornet has introduced its Premiere Classe with 11 coaches accommodating only 84 passengers for train-travel funds for travel between Johannesburg and Cape Town (and return) twice weekly. The trip between Johannesburg and Cape Town takes 25 hours, and the route passes some of South Africa's premier tourist destinations, but stops do not allow time for excursions from the train.

The famous Blue Train allows travelers to afford authentic luxury train travel. There is a one-way fare from Cape Town to Pretoria per person. The route includes accommodation, all meals, alcoholic and non-alcoholic drinks, and off-the-train excursions. For exact fares, itineraries, and other information, visit www.bluetrain.co.za.

Rovos Rail is another exclusive train, known as "the most luxurious train in the world." offering many different routes and traveling as far as Victoria Falls. For full details, visit rovos.com.

6) Local Public Transport

Visitors to South Africa should use something other than local buses or commuter trains. These are generally jam-packed with commuters and could be a better place for the average traveler. The urban public transport infrastructure differs from that of Europe or the USA. It serves mainly the vast workforce and local population, so the overseas visitor best avoids it.

Unless you are driving in towns and cities, use only recommended taxis—which have been ordered for or recommended by your hotel or guesthouse. Thousands of mini-bus taxis (usually white) operate in and out of urban areas—these are generally not safe for the foreign traveler to use.
Important Facts About South Africa
Population: 57,000,000
Currency: South African Rand—at the time of writing, approximately R14 = US$1.00. One Rand = 100 cents.
Code: ZAR
Electricity: 220/230V 50Hz
11 Official Languages: Afrikaans, English, Ndebele, Northern Sotho, Sotho, Tswati, Tsonga, Tswana, Venda, Xhosa, Zulu. English is generally understood everywhere.
9 Provinces: Eastern Cape, Free State, Gauteng, KwaZulu-Natal, Limpopo, Mpumalanga, Northern Cape, North-West, Western Cape.
Administrative Capital: Pretoria
Legislative Capital: Cape Town
Judicial Capital: Bloemfontein
Time Zone: GMT + 2
Country dialing code: +27
Weights and Measures: Metric
Other Useful Websites and Phone Numbers
Please note: Due to regular fluctuations in the Rand-$ exchange rate, all the above prices should be checked during travel using a currency calculator of choice.
Pearl Harris was born in South Africa, where she spent most of her life before emigrating to the Czech Republic with her husband, Ian, in 2002. Besides travel, her passions are writing, photography, reading, and animals. She has a B.A. in English & Linguistics, a post-graduate Diploma in Translation, and a TEFL qualification. Formerly an EFL teacher, Pearl now freelances and you can find more information on her website about her work proofreading & editing.
Pearl has been widely published in magazines and on the web. Her travel memoir, From Africa to Buková, and the sequel Where is my Home? are available on Amazon.com.
Tanya Linnegar, Linnegar Photography has authored an article on Coffee Bay in South Africa for Transitions Abroad.