Why Travel Abroad is an Essential Part of High School Education
By Stephanie Rachel Dyson
Resources updated 3/4/2023 by Transitions Abroad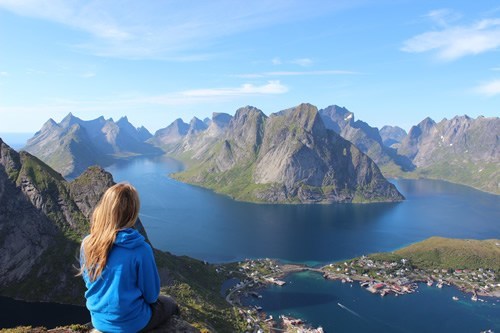 Travel overseas is often spectacular, inspirational, and a huge part of a teen's education.
Education at its best is about broadening minds, extending boundaries, and teaching the skills to critically examine our world. But school is often an inward-looking experience: when are we ever taught to view travel as something aspirational or that could add value to our futures?
We live in a world that is increasingly interconnected, but this is rarely recognized in the attitudes expressed through conventional education. As a high school English teacher in the UK who left the classroom to travel, I've realized the limits that education systems in the Western world often impose—albeit unintentionally—upon their students. We expect teens to be informed and capable of dealing with the challenges of our rapidly-changing world. But how can we expect high school age students to internalize so much information when we so rarely encourage them to step off their home shores and encounter what exists beyond their doorsteps?
Travel is a powerful experience: it teaches empathy, awareness, and understanding of cultural difference, plus the capacity to challenge and question what we might have previously been led to believe. While it's unlikely that it'll soon form part of the high school curriculum, teens should be encouraged to investigate the possibilities of travel abroad, whether it be a short 2-week trip arranged through their high school, or a more extended, externally-organized gap year before their college or university years.  
While Malia Obama is being viewed as a trailblazer for opting to take a gap year, U.S. students might be surprised to learn that it's been an accepted part of the transition from high school to university in many parts of Europe and Australia for decades. But even some U.S. universities have recognized its benefits, including the prestigious Bridge Year Program by Princeton.
So, aside from the proven financial, mental health and confidence, and career benefits of taking a gap year, and you don't have to be rich to afford a gap year, what exactly are you missing out on by not traveling during high school?
A gap year after high school can open a teen to the universe of options before university years.
Reasons Travel is Essential to Your High School Education
Travel might alter your life plans more than you ever imagined

The cliché that you travel to "discover yourself" does have some truth. Now 18 months into a trip around South America, at 28, I'm an example of the transformative power of travel. Along the course of my journey, I've re-discovered things I'd forgotten: a love of writing remembered when I started contributing to travel websites; a realization of how much I enjoy being back in the classroom thanks to the experience of teaching in rural schools in Bolivia and Peru. I only wish that I had the confidence and the encouragement when I was younger to pursue what I've ultimately realized are my dreams, and which I've only had the chance to recognize through travel.

As Dr. Jessie Voigts found in interviews with other teens who had traveled abroad, the experience can completely transform how you approach your future, meaning that the next steps in life that you might have otherwise unquestionably taken are suddenly put under closer scrutiny, leaving you more open to change old plans. Travel around the world can do this, it's just that many people don't have the self-belief, support at home or in the classroom to make them realize what their future could or should be in their own lives.


It's the experiences of different lives, cultures, and contexts

Our world contains more diversity of cultures and physical places, types of families and communities, jobs, belief systems, etiquette, heritages and ancestry than any of us could possibly fathom. Most of the time we don't think about it: we look around and see people whose lives are very similar to ours, whose expectations of life are in line with what we've been brought up to believe, and that's enough. We're not taught to question the status quo: life is what we see before us and we're told we should ultimately be thankful for the relative comforts and stability that we have in the Western world.

Your engagement with life outside of your own might consist of you watching the Discovery Channel, reading novels set in foreign, "different" societies, or internet articles about politics, travel, or food abroad. But what do these fleeting interactions through a television or computer screen or the pages of a book actually teach us?

Learning is most powerful when experienced first-hand; we touch it, taste it, smell the moment and understand it better for this interaction. These tangible experiences give us the chance to form our own opinions and also acquire the confidence to step back and question what we have been previously taught.  

Experiences of diversity, be it in the swarming streets of Mumbai, or the desolate turtle-fringed beaches of the Caribbean, teach us about life, but also help us to evaluate our own. Learning about the problems faced by another society allows us to critically see our own society's problems through a new lens. These are features of high levels of emotional intelligence—proven characteristics for success—and it is travel that so readily exposes us to opportunities to grow these skills.


Language learning outside of the classroom is incredibly powerful

Let's face it, native English speakers are often arrogant (and ignorant) about the importance of learning another language. "What's the point? Everyone speaks English!" I've heard so many students cry. I place most of the blame upon the system of teaching itself which quickly fails to establish a love of learning. We focus on grammar and writing at the expense of helping young people to feel adept in doing what surely is the whole point of learning another language: communicating.

Research into education always proves that we retain more information when we learn with a clear purpose, so travel and living in a country that speaks another language is perhaps one of the most powerful impetuses. Whether you arrive with barely three words of the local lingo on your tongue, you'll be guaranteed to leave with a lot more.

And this won't only count as a fantastic addition to your resume; you'll go away with the stories of the people you've spoken to. The ordinary people whose lives have never been documented anywhere, but who still deserve to be heard. Most interestingly, it might be their opinions which have the biggest impact upon the person you have become by the time you return home.


Broaden your international friendships—and holiday destinations

One of the finest part of traveling the globe is the new friendships that you make, formed almost instantaneously and from the fact that you recognize in some people a powerfully similar interest in life. Whereas at high school, you might think the friends you have made will be those that last with you for the rest of your life, you'll be surprised by how different are the paths you may end up taking, how your opinions and interests can widen and separate, and the network you once relied upon so heavily can begin to disappear in importance.

International friendships not only offer incredible holiday opportunities for your next global adventure (don't worry, this is an acceptable reason to make new friends abroad!), but will often become some of the most enduring you make. Despite being separated by time and distance, there's something about travel that forges close, immediate, and lasting connections.
Which Modes Could Your Travel Take?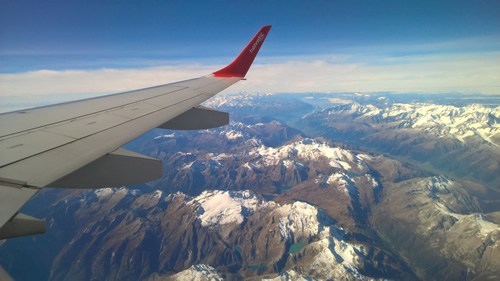 Try to always set out on your travels with a purpose. The power of the experience will be multiplied.
There are numerous opportunities for informed teens to leave the comfort of their home towns and experience life in another part of the globe. We've written extensively on Transitions Abroad about different routes for high schoolers: whether through exchange programs, study abroad, language study, summer camps, volunteering or gap years—all of which have their individual merits and deserve extensive research to aid you in deciding exactly what you plan to gain from the experience.
But before you even look at investing money in your trip, remember that traveling without a purpose is a very costly way of visiting other countries. A lot of young travelers—particularly those whose home drinking ages are higher than in their destination country—slip into the nearest bar and emerge three months later having experienced nothing of the local culture, and find a large hole in their travel fund to boot. Others fall down the trap of traveling between hostels, merely bouncing between interactions with fellow tourists and managing to avoid any deep or meaningful moments with their new culture and its people.
Traveling with a purpose, on the other hand, will lead to powerful interactions with local people, the discovery of far more exciting and interesting parts of a new country, and a much greater range of new friendships. What you'll soon learn is that few people ever regret the investment that they realize travel can truly be, with many (like me!) actually questioning why they didn't embark upon that trip abroad sooner.
Ultimately whatever your motivations for traveling the globe, now is the time. With few responsibilities and the world ready and waiting at your feet, there's no excuse for not exploring your options.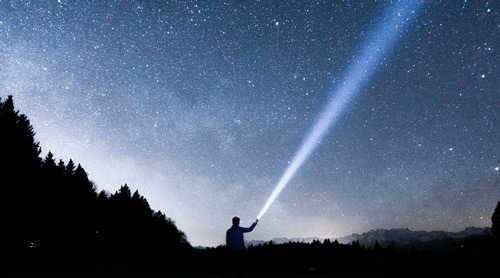 As a teen, it is a perfect time to be open to the universe of options.
But Where Can I Go?
The world is your oyster! With all sorts of organized volunteering, language study, gap year, exchange and study abroad placements available worldwide, whether you're 14 and looking for a structured program, or 18 and looking for the chance to encounter the world at your own pace, here are some suggestions to get you started: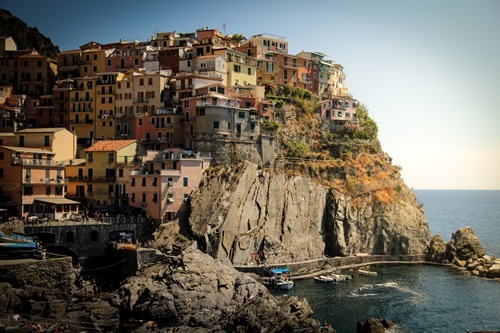 Europe:
Great for language study, internships, and gap years abroad.
An obvious choice for high school students looking to travel abroad, Europe offers young people a whole host of new cultures to experience, accessible thanks to the prevalence of English throughout the continent.
France, Italy, Germany, and Spain are ideal for language immersion in historic and cultural hubs, internships in England will always offer an incredible array of resume-boosting skills, while gap years either studying or volunteering are an easy way to discover some of Europe's less-visited gems. High school students with an adventurous streak will also find websites for budget-friendly organizations like Workaway, Help Exchange (Helpx), and WWOOF interesting to investigate: these consist of volunteering opportunities in exchange for accommodation and food, and require the young person to organize the placement, making them far less formal than those arranged by agencies.
But what about…
Cost? There's no such thing as a free lunch, and traveling is no different. Western Europe will certainly rank as one of the pricier destinations for living costs around the world, while the less-discovered, but equally fascinating countries in Eastern Europe (such as Slovenia and Hungry) remain more economical to visit. What's more, the 12-27 year old European rail pass is reasonably priced, enabling you to explore the whole continent cheaply and easily.
Connectivity? internet connectivity is rarely an issue in any part of the Europe, and it's unlikely you'll find any hostels without Wi-Fi, or towns lacking in internet cafes for when you need to contact home. If you want to ensure you'll be connected wherever you may be, numerous global and European sim cards (with data) are available. 
Safety? Travel in Europe is very safe. Pickpocketing and other petty crime is more likely in very touristy cities (Barcelona, Rome and Paris are viewed as the worst), so remain cautious and conscious wherever you go. If you're extremely concerned about safety, Switzerland, Finland, and Norway have been found to be the least dangerous countries to visit around the globe, while Canada, France, Spain, Italy, Germany, Japan, Australia, and New Zeland present "insignificant" risks relative to most countries worldwide.
Asia:
Perfect for any type of purposeful travel.
Still retaining its title as the number one global backpacking destination, many teens are drawn by the chance to explore lush jungle and ancient temples in South-East Asia. But the whole continent offers plentiful opportunities: learn Mandarin, one of (probably) the world's most useful languages in China or Taiwan, help out in volunteering projects in rural communities in India, study for an internship in a dynamic, internationally renowned city such as Singapore, or just experience life in the sweltering heat of any of these fascinating countries.
But what about…
Cost? One of the reasons for Asia's burgeoning popularity as a travel destination has always been the cheap price of traveling in this huge part of the world. Dorm beds (bunkbeds in a shared room) can cost as low as $4 per night in Thailand, and a full meal only $1 in Vietnam, Cambodia and various other nearby countries.
Flights and travel insurance policies will always be the greatest expense, but this guide shows how the cheapest destinations to fly to from the US include Hong Kong, The Philippines, China, Taiwan, and Thailand, giving numerous starting points for high school students looking to explore this part of the world. Bear in mind that Asia is a huge continent, with costs of living varying significantly between, and even within countries.
Connectivity? Wi-Fi is generally available and global sim cards are also a reliable way of ensuring you have connectivity.
Safety? Again, the size of Asia means that safety varies between countries, but on the whole, South East Asia is viewed as a safe place to travel. Although attitudes towards women are different than in more liberal, Western countries, as with travel anywhere in the world, being cautious and taking basic travel precautions (including paying more, where possible, for better rated bus and tour companies) should ensure a safe, happy experience here.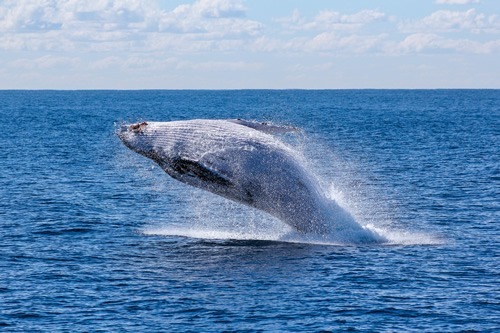 Australia and New Zealand:
Best for adventure travel.
Both Australia and New Zealand offer stunning scenery and abundant adventure opportunities: think diving in the Great Barrier Reef in Queensland, surfing at world famous hotspots such as Bondi in Sydney, camping and trekking through rainforest near Cairns, or stunning ice-topped mountains (featured as Mordor in The Lord of The Rings trilogy) in Tongariro National Park, in the north of New Zealand.
But what about…
Cost? Australia is certainly not the cheapest destination to travel in, and you'll find that, like parts of Western Europe, living costs here will be similar, if not more, than prices in the US. Traveling around this enormous country is made easier by a well-connected (if expensive) network of internal flights, and the much cheaper Greyhound—the excellent national bus service which covers main cities and smaller destinations in between and is a backpacker favorite. New Zealand is similarly expensive, but also has the Kiwi Experience bus service which offers guided but flexible travel throughout the country.
Connectivity? internet is widely available throughout both of these countries, and cities often provide free Wi-Fi access.
Safety? Australia has more than its fair share of poisonous bugs and animals, but both Australia and particularly New Zealand are regarded as safe countries for tourists. Be aware that the ozone layer here is much thinner than in other parts of the world, so the risk of sun burn and more serious sun-related conditions is much greater.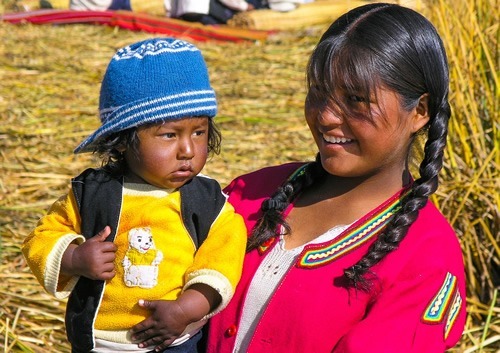 Latin America: Fantastic for language immersion and volunteering programs.
A lot of high school students sign up to Latin America for a chance to engage with the still prevalent indigenous Andean cultures, as well as the beautiful scenery: from the snow-capped volcanoes of Patagonia in Chile and Argentina, to some of the world's most biologically diverse rainforest in the Amazon Rainforest in Brazil, Bolivia, Peru and Ecuador. Here you'll find plenty of opportunities to pick up Spanish cheaply, volunteer in development projects, or just enjoy the slow pace of Latin American life and the fascinating archeological sites littered across the continent.
But what about…
Cost? Cost of living varies significantly across Latin America, with Brazil, Chile and Costa Rica ranking as the most expensive places to visit, while Bolivia, Guatemala and Nicaragua exist at the other end of the spectrum. Flights are a quick, but sometimes expensive, way to traverse this enormous continent, while bus travel is the norm for most locals (and comes with a significantly cheaper price tag).
Connectivity? internet connection is variable throughout the continent, with big capital cities providing the most reliable connections. Visiting or living in rural areas will mean you're unlikely to be connected to the internet, but should be within traveling distance of a town with an internet café.
Safety? Although only recently appearing on the backpacker circuit, South America is a surprisingly safe place to travel, with Uruguay, Chile, Argentina and Ecuador being regarded as some of the best places to visit for the safety conscious, just be aware that attitudes towards women are more progressive in many other parts of the world. Political uprising and the risk of drug-related violence are an issue in small parts of some of the countries here, so it's always worth checking out the advice from the U.S. Department of State website before planning a trip. Bus travel can be dangerous given the state of roads and the poor upkeep of vehicles, so traveling with reputable companies is a must.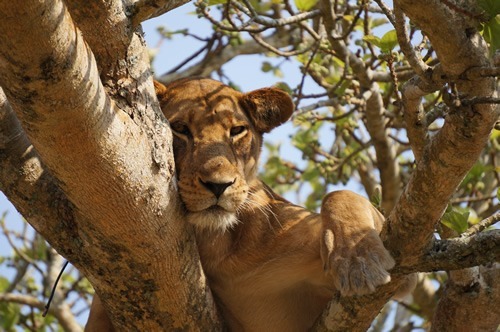 Africa: Meaningful volunteering of all kinds, helping people and protecting wildlife, as well as travel far off the beaten path.
Cage diving with sharks in South Africa, tracking lemurs in Madagascar or working alongside peace-building NGOs in Rwanda, all are opportunities offered to intrepid visitors to this continent. Africa might have the fewest organized programs available to high school students, but experiencing life here will most likely radically alter your perspective on the world, leaving you with more far more questions than answers.
But what about…
Cost? Given you'll probably be traveling by organized tour in Africa, costs will be limited to the upfront cost of your program fees plus spending money. Ensure you get clear guidelines from your provider about the prices you'll likely be facing when you get to your country of travel, as cost of living can vary wildly (and actually be more expensive than you might have anticipated) in some parts of the continent. 
Connectivity? It's unlikely you'll have much access to internet if traveling to rural areas, but internet speeds within cities are getting increasingly faster.
Safety? Again, high school students are strongly recommended to travel to Africa with an organized tour, as the lack of well-established tourist infrastructure and political instability in some countries make them increasingly difficult to visit. As in all countries, tourists can be more of a target for muggings and pickpocketing, and are recommended to avoid cities such as Rustenberg, Pietermaritzburg and Johannesburg and parts of Cape Town (all South Africa) which are known for high levels of violent crime. Ensuring that you follow the instructions of your guide at all times (particularly on safari and other dangerous activities) will also prevent the possibility of accidents during your travels.
Steph Dyson is a travel writer and volunteer who advocates slow, adventurous travel. Since 2014, she has been living, volunteering, writing a guidebook on Chile for MOON, and simply breathing everything that is South America. Find her at www.WorldlyAdventurer.com for access to her many resources and expert advice in webinars and travel planning.