An Internship Abroad in Stirling Castle, Scotland
Taking Study Abroad to Another Level
Article and photos by Heidi Lindsley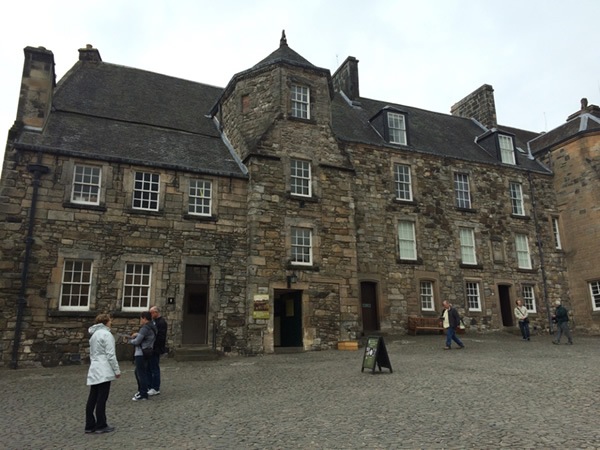 Argyll and Sutherland Highlanders Museum at Stirling Castle, Stirling, Scotland where the authored fulfilled her internship.
I have always wanted to study abroad. In fact, when I was choosing which university to attend to after high school, one of the main considerations was the type of study abroad programs available. Travel and immersion in another culture are what I craved. However, since I spent two years at a local university and then transferred to the University of Wisconsin-Eau Claire as a junior, I was worried that I had missed my chance. At the 2-year university, I managed to complete all of my general requirement courses, so that once I did transfer schools, I was taking only courses that were going toward my major. During a semester abroad I probably would not be able to take all of the required courses I needed to stay on track to graduate in four years.
During the second semester of my junior year, I received an email with a link to the study abroad programs available at my university. It was through this email that I found a 2-month summer session in Scotland. Scotland and the United Kingdom are destinations that I have always wanted to visit, so I immediately applied to the program. Here was a chance to study abroad without being worried about getting behind on my degree. On June 10, 2016, I set foot on a plane in Chicago with Stirling, Scotland as my destination. Upon arrival, I soon started my program with the International Summer School (ISS) at the University of Stirling.
The ISS program consists of two 4-week blocks. As a part of the program, I was required to take three classes throughout those blocks. I took Contemporary Scottish Literature and an upper-level photography course during the first block, which I chose because they filled graduation and major requirements at UW-Eau Claire. One of the courses offered through the ISS at Stirling during the second block was an international internship. I was initially interested in taking this course because it would fulfill the "service hours" requirement at my home university. I signed up for the course and filled out an application describing my areas of experience and interest.
A few months later, I received my internship placement. I was placed with the Argyll and Sutherland Highlanders Museum at Stirling Castle. My job was to do research, write articles based on what I learned, and post those articles to Wikipedia. Being an English major hoping to start a career in publishing, I could clearly see the connection between my major, my goals, and my internship placement.
My job was centered upon research of the roles of Scottish women during the Crimean War and the World Wars. I used online resources as well as the museum's archives to find information. As I did the research, I wrote articles on my findings. The articles will be posted to Wikipedia. Later, QR codes will be made that link to the article, and then placed in the museum, so visitors will be able to scan the QR code with their phones and be able to read more information. I only worked about 20 hours each week, which allowed me plenty of time to travel.
I worked at the museum at Stirling Castle for a month during my time in Scotland, and it was the most interesting and memorable experience I had throughout my entire study abroad program. My workday consisted of going to a castle and doing research primarily in their historical archives, which allowed me to see and to touch pieces of history that I never thought I would be able to access. I held a letter that was written in the 1850's by a Scottish soldier during the Crimean War. I was able to flip through field journals that were used during the First World War. The items I was able to see and touch were fascinating, and it was an experience like no other I could imagine.
As a part of working in the castle, I was provided free admission, allowing me to visit Stirling Castle when I wasn't working. Stirling Castle is one of the most important and historically significant castles in all of the United Kingdom. The city of Stirling is located at the base of the Scottish Highlands, which meant that whichever country wanted to control the Highlands, be that Scotland, England, or Rome, had to gain control of Stirling Castle. Stirling Castle was also the childhood home of Mary Queen of Scots, a home of Robert the Bruce, and it is also just a short ways away from where William Wallace, more commonly known today as "Braveheart," and his army defeated the English at the Battle of Stirling Bridge. The first record of the castle's existence dates back to 1,110, and the oldest remaining part of the castle was built in the 1300s. During my time off I was able to simply roam about the grounds exploring the castle and learning more about its history.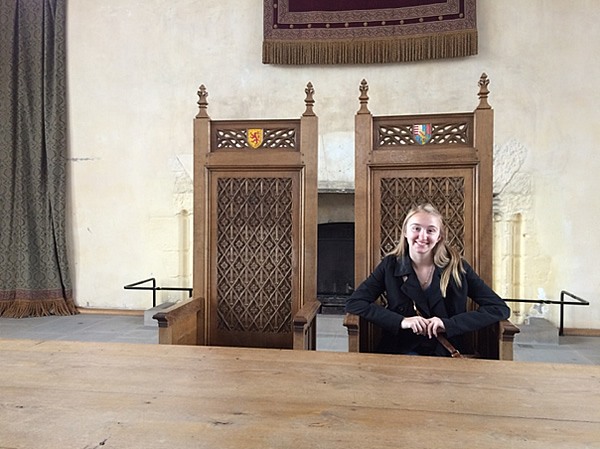 The author seated in the Great Hall of Stirling Castle, Stirling, Scotland, where she had unusual access due to her internship.
I do not regret anything about my study abroad experience. I met so many people and made friends from all across the United States. I went outside of my comfort zone almost on a daily basis, and I have gained so much confidence since coming back. Also, having such an remarkable international internship on my résumé is going to be such an asset when I begin to apply for a postgraduate career. Finally, because I was able to complete nine credits in Scotland, I am going to be graduating from my home university a semester early, after only three and a half years.
When you think of studying abroad in college, you usually don't think about working. However, there are so many opportunities for students to work, intern, and volunteer abroad, and I do not think that enough students realize that they have this wonderful opportunity. There are so many internships available in areas pertaining to every major or career. I am so glad that I was able to not only have an memorable experience abroad, had such a unique internship, but I also was able to participate in an internship that is directly related to my future career. I feel that my confidence and skills have developed so much as to improve my future career prospects.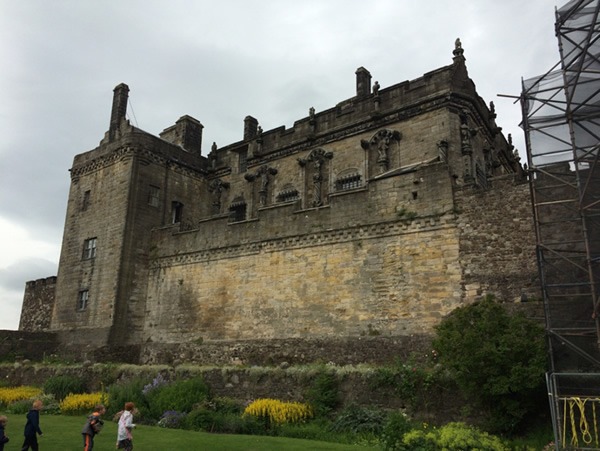 A view of the ramparts at Stirling Castle.
Heidi Lindsley is from Wausau, WI. She is in her final semester at the University of Wisconsin-Eau Claire as an English Major and French Minor. After graduation in December, she hopes to either stay in the Eau Claire area or branch out to Minneapolis, MN, where she plans to pursue a career in book publishing, fulfilling her childhood dream of reading books for a living.