How to Pick an Archaeological Field School Abroad
Article and photos by Kobi Weaver
Picking a field school can be an overwhelming experience for anyone, especially as an undergraduate new to the world of archaeology or travel. Here is a guide, with simple tips, recommendations, and tools to make sure that your first field school experience makes for the summer of a lifetime.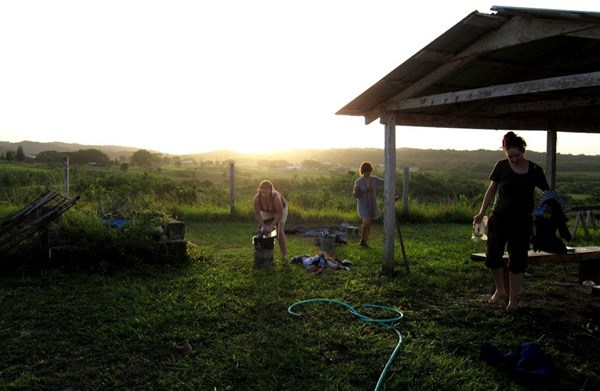 The author at her archeological field school with classmates.
Choose Your Area of Study
Your area of study is the most important decision you can make in determining what field school to attend, as it can determine the rest of your undergraduate academic life. For many people, this will be an easy decision. Ask yourself: "What does my department focus on?" For example, studying at New Mexico State University, my department was very focused on Southwest Archaeology. Like many educational institutions, they even had a field school led by professors during the summer. A summer school is an option that most students at my university chose, as it required no travel and you could stay in your apartment or keep a job during the summer.
Although it might be easier, this might not be the appropriate option for you, just as it was not for me. Instead of studying Southwest archaeology, I was drawn towards Maya archaeology, and while we had one professor of Maya archaeology at my university, we had no field school. So I found myself on my own in terms of finding a school.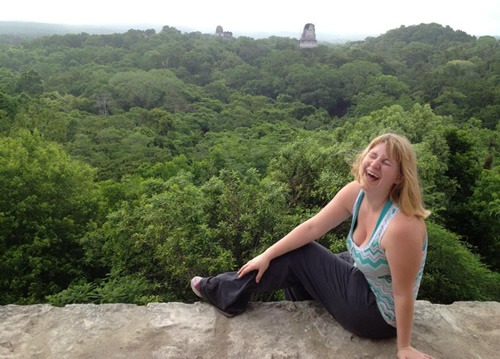 Author enjoying overlooking the forest and ancient ruins during her studies.
How to Compare Programs
There are three main criteria you need to keep in mind when comparing programs: Cost, University Credit, and Reputation.
1) Cost
In my case, and that of other broke college students, this was the most important factor. Cost can vary widely, from $2000 for a month to $10,000 for two weeks. Be sure to check what the program fees include.
Take this excerpt from an ad for a field school in the Mediterranean, for example:
INCLUDED SERVICES:

• Accommodation
• Transfers to and from the places of work
• Certificate of participation
• Insurance

SERVICES NOT INCLUDED:

• Food
• Any extra activities not specified under "services included"
The biggest downside in the program description above is food not being included, since when you are out in the field working all day, nourishment becomes a singular obsession. Given the vagueness of the program description, much does not fall under "services included," and that could be a cause for concern when it comes to your true cost to participate. Look for a program that offers more details. You should be comfortable with the basic package.
The following is an excerpt of the description from an ad for the field school I decided to attend: the Maya Research Program.
"Participants stay in residential cabanas (maximum of 2 per cabana). All meals are hearty and provided within the overall cost. All field equipment and supplies are also provided."
I became more comfortable choosing the program because it described how my fundamental needs would be met when I arrived on site.
In every case, you should receive answers from the organization as well as from your own research necessary to factor in the associated additional costs. Costs can include those related to the field school, including travel to and from the program, optional additional excursions and tours, the cost of tuition if you choose to receive college credit, food, drinks, visa fees, and equipment.
2) University Credit
If you are going to a program through your University then you will likely receive credit for the field school experience, but always enquire. If you choose to go through a different program, the situation can get more tricky. First, make sure you choose a program that is accredited and offers academic credit. The program listing will tell you if university credit is available. Many programs are run through different universities than the one you attend, and you can gain and transfer credit from their institution. Alternately, your study abroad department can set up a course of study such that you can receive direct credit or take a program as part of an Independent Study curriculum. I recommend meeting with your study abroad advisor and working with them directly to figure out the course of study that will work best for you after a discussion of your interests with your department advisor.
3) Reputation
Field schools can be difficult. You are out of your comfort zone, doing hours of physical labor daily with the same group of people, for weeks to even months at a time. While most archaeologists find field schools to be an incredible and life-changing experience that evolves into a lifelong passion, the commitment required should not be underestimated. For this reason, you want to make sure you are attending a reputable and quality program. There are horror stories of programs where too many students were crammed into tents in the rain, given too little food, and provided with unsanitary bathrooms. Dysentery is not something you want to get at all, and it's even worse getting it at the same time as your friends in a jungle without private bathrooms…especially when it could all have been avoided. So do your research.
The easiest thing you can do is simply search for the program online. Does the program have any reviews, a good website, a Facebook page? Email. Ask the organization to provide you with more details regarding what is included, what to expect, and if they can put you in direct contact with former students to ask them questions.
Another resource that is underutilized is simply to ask your archaeology professors about the field school. Networking is important in academia, so your professors mostly likely know their colleagues working in the same region, or have heard stories at the very least. They can give you recommendations or tell you where and what to avoid.
Ask friends, upperclassmen, or graduate students where they went! By so doing, you can receive a first-hand account of their experiences and know more precisely what you're getting. And don't be shy to ask strangers — trust me, archaeologists love to talk about field schools.
Tools
The tool that helped me most while assessing my options was the interactive map of field schools at the database website offered by Archaeological Fieldwork Opportunities Bulletin. The website interface takes the form of an interactive map of the world, with pins showing the locations of field schools on every continent except Antarctica. You can narrow your search by country and view a list of matching field schools. Then you can select from any of the matches to read all the detailed information in what they call a "profile."
The program profile contains as much information as the school itself provides. For example, The Maya Research Program, my field school, has one of the most detailed profiles on the site. It provides everything from the cost of lodging, scholarship information, whether you will receive academic credit, as well as a link to the actual website.
Commit
Finally, you need to commit to an archeological field school. Spots can fill up early, and you want to make sure you have one of them! I cannot stress enough how what an incredible experience I had in field school. The field school provided me an edge academically, gave me a set of archaeological skills and experiences my classmates didn't have, but it opened up my worldview, served as a great starting point for solo travel, helped to improve Spanish language skills, developed a sense of self-reliance, and taught me how to make friends and work as a team member and leader. After my first year, I went back again and even conducted research to write my undergraduate thesis. And it was fun. I made friends who I'm still close with, learned how strong I can be inside and out, swam in a beautiful cenote, hiked through a jungle every day, climbed ancient ruins, and excavated Maya burials. I know it can be a little overwhelming to choose a field school, but don't let that stop you. It will be worth it in the end.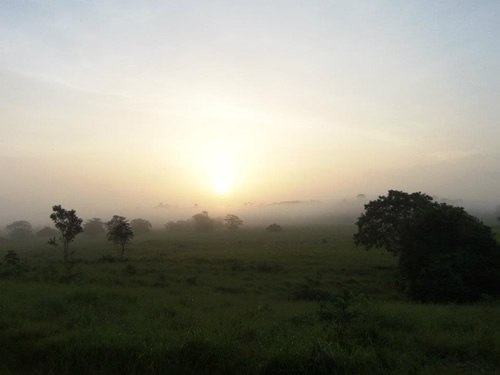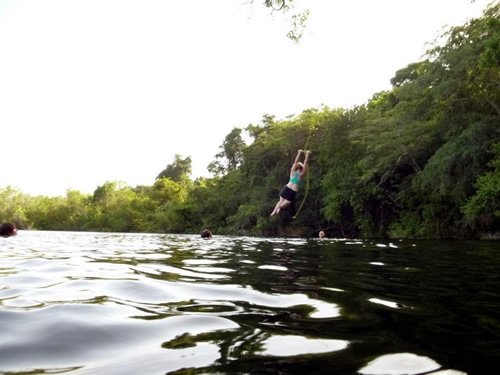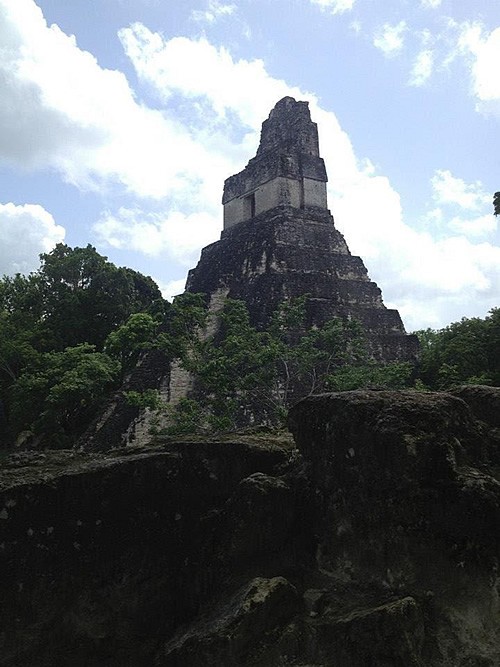 | | |
| --- | --- |
| | Kobi Weaver is an archaeologist and educator currently living in Louisiana. She is the writer behind a blog that hopes to strike a balance between travel, family, and graduate school. |