How to Choose a TEFL Course
Questions to Ask to Maximize Your Web Search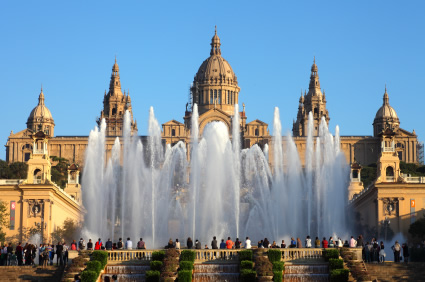 Barcelona, Spain is a great place to learn TEFL and enjoy the experience. Photo courtesy of ITTT, an international TEFL certificate provider.
The desire to earn TEFL certification can lead to a confusing array of options. Thinking through a few simple questions before launching the initial web search will help make the maze navigable.
1) What Do You Hope to Achieve with a TEFL certificate?
Are you looking for an expensive piece of paper to justify your long vacation to family and friends? Are you thinking of a lifelong career as an expatriate helping host country nationals gain a second or third language? Or do your goals fall somewhere in between these two extremes?
If you are looking to make a career move, one of several master's degree programs in TEFL might be a better choice than a certificate course. High-paying permanent jobs are beginning to require an advanced degree.
For a mid-range goal, an intensive certificate program will probably do the trick. Many students in the program I attended were teachers looking for a way to spend summers doing what they love and gaining professional development experience in an international setting. Others, however, were taking a deeper plunge, looking to leave their home countries behind for six months to several years.
2) TEFL Course Location
It is possible to earn TEFL certification online or through one of many courses offered in the U.S. If the credential is all that you're after, an online course is fine. However, practical teaching experience in a real-life setting is usually preferable. Taking a course in the U.S. can allow you to concentrate on learning how to teach without having to worry about getting lost in the cultural parking garage of a program abroad. If you're planning on relocating, though, why not get accustomed to your host culture even while you learn?
Remember that TEFL programs are extremely intensive—much of the time is spent in coursework and lesson planning. Sightseeing and language lessons will have to be done ahead of time or after you earn your certificate and begin your teaching career.
If your goal is to remain in your host country to work after the course is finished, bring sufficient seed money to cover a housing deposit and tide you over until the first paycheck.
3) Start Your Research by Seeking out Alumni of TEFL Certificate Programs
Find out what they liked and didn't like about their experiences. If a friend has had a positive experience in a program that offers training appropriate for your career goals in your favorite place, your search for the ideal TEFL course may already be over. Seek out international professors and students and ask if they know of programs where they're from.
After these initial conversations, turn to online resources to help you find a program that fits. Keep the eventual job market in mind, while considering your own needs. Consider the balance between coursework and teaching practice.
4) How Sharp is Your Command of the English Language?
When a student has a question about grammar, you should be able to come up with the necessary explanation. Some TEFL courses offer crash reviews of English grammar; others emphasize teaching practice and expect you to come into the program with an impeccable understanding of the rules of English.
The amount of assessed practical teaching that employers require varies considerably, anywhere from four hours to 40 or more. A few programs offer post-course internships that allow you to teach in a supervised setting and gain experience before setting off on your own.
Many TEFL programs recruit students by guaranteeing job placement at the conclusion of the course. In a saturated and volatile TEFL market, almost anyone can set up a TEFL course and print a certificate with varying degrees of value. A program that doesn't explicitly offer support during the job hunt is most likely not a reputable choice. However, a job guarantee is only that. It is not a guarantee that the program staff can place you in the job that you want, or in one that pays the rent.
In the end, support or not, the ultimate responsibility for finding a good job rests squarely on your shoulders. Luckily, you should leave your TEFL course equipped with the skills and confidence to forge your own customized career path.
As with anything else, the rewards of TEFL certification are in direct proportion to the effort you invest. The process of deciding if and when to go and more enticingly, where, is only the beginning. Completing a course successfully requires flexibility, patience, and persistence. Once the certificate is in your hand, the possibilities are exciting and myriad. It is a rare opportunity indeed to get paid for the privilege of immersing oneself in a new culture, while "making a difference" in the lives of students, from whom you will learn at least as much as you are teaching.
For More Info
Begin with our TEFL Certificate and Teaching English Abroad section for many options abroad and online, expert views, and first-hand accounts.