How to Find Jobs Teaching English in Shanghai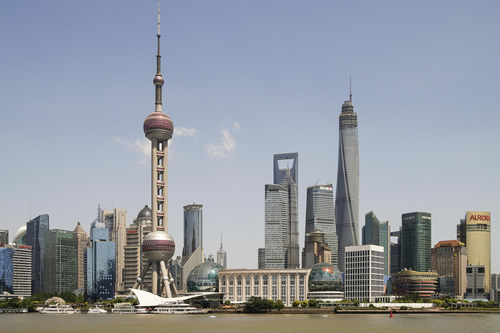 The Shanghai skyline is spectacular, and jobs teaching English are plentiful.
Shanghai is the center of the world right now, and businesspeople, students, and tourists flock here in order to take advantage of the opportunities and to discover a culture that has been only recently been opened to us. Teaching is not only a way to have a good time, but it is also a valuable experience that builds personal skills, develops careers, and opens minds. There are also plenty of jobs in education, as the Chinese see English as a key to high-paying jobs both in China and abroad. The demand for English classes and native speakers seems limitless.
Jobs for Everyone
Whether you are already a professional or an inexperienced first-timer, there is something for everyone in Shanghai. Kindergartens, universities, language institutes, and private students are all looking for both general English and business English teachers. Many local and international schools cater to a variety of ages and levels. Saturday children's programs, adult evening classes, or daytime university courses may all make up a Shanghai teacher's week.
Full-time work consists of about 20 contact hours. The time is spent teaching classes, leading English corners, and performing other duties at the school. Class preparation time is not included, but planning classes and organizing your materials may only take a few extra hours a week. Most schools have all kinds of materials available, including books, CDs, DVDs, and other supplementary tools. Computers and Internet service are also readily available.
Another option is freelancing. Freelancing is great because you have the freedom to decide when you work, what kind of students you want to take on, and how much you want to charge. The minimum is RMB 150 (about $18) per hour.
Certification in Shanghai
Salaries in Shanghai range from 10,000 RMB ($1,500) to 18,000 RMB ($2,700) per month-plus depending upon your experience. The higher-paying jobs require a teaching certificate and some experience. However, many schools do not care if it is internationally recognized or not. So before you shell out for a TEFL course, it is best to decide if you are a career teacher or a short-termer. If you are a short-termer, think about doing a local training program in Shanghai. Some schools offer free hands-on training and certificates for doing ESL teaching hours. The certificate may not be internationally recognized, but when you finish it will allow you to have a great job in Shanghai.
For information on a Shanghai-taught TESOL a course available in Shanghai, go to the ITTT's TESOL courses in China.
Finding a Job
Quite a few schools are taking advantage of the English craze and are concerned with making money and not with their students, language learning, or the foreign teachers. Check out schools on the Internet, and ask the directors for email addresses of the teachers. Many schools look far better and promise far more on the Internet than in reality. The teachers insights will help you get a better idea of what a day-in-the-life is like and if the school would suit you.
The packages that schools offer vary. Some offer accommodation, airfare reimbursement, an end-of-contract bonus, and free Chinese language classes. All are willing to help you settle in and get your feet on the ground. Even if the school may not offer accomodation, they can recommend a real estate agent and assist you with the language.
For Shanghai jobs and information you can go through recruiting firms, such as ReachToTeachrecruiting.
In addition to job postings, on www.eslcafe.com, be sure to look at the job forum; you are sure to find more than a few about Shanghai. Many offer helpful advice on which schools are safe to teach in and which are best avoided.
Getting a Visa
Most soon-to-be teachers arrive on a 90-day tourist visa. Once they are in Shanghai the school helps them to obtain a 6-month or 1-year visa. Wait for a month or two and see if you like the school before you let them get you one. For further visa information go to www.china-embassy.org. This Chinese embassy site has a good explanation of the different visas and what you will need in order to apply.