The Paradors of Spain
Living Like Royalty at a Reasonable Price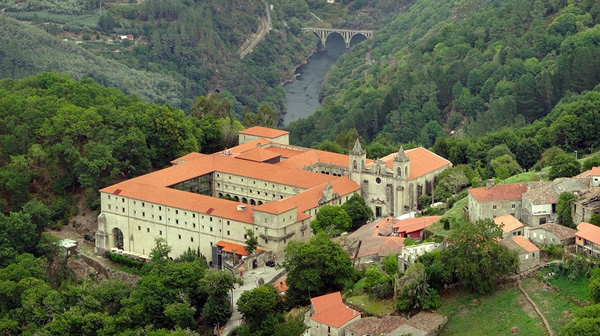 A monastery in Spain also is home to a parador.
Castles (castillos), fortresses (alcazárs), and monasteries are still abundant in Spain. Most are crumbling ruins, but if you want to experience the aura, there are still some great opportunities in the form of Spanish castle inns (paradores). Most visitors are other Europeans.
In addition to being enjoyed for themselves, paradores can also be great home bases for day trips to surrounding towns and attractions, especially if you are visiting Spain with a car rental, which is provides so much flexibility and so many options for the discovery of beautiful small medieval towns and off-the-beaten-track countryside.
Prices range anywhere from $100 to $200; however, most are under $120 all year round. Special promotions make them even more affordable. (Some paradores add surcharges and others participate only during certain seasons.) Many paradores offer restaurants, wine tours, spas, and other amenities.
There are many special deals for visitors of all ages. There is an option for those under 30, a 5-night card for 110 euros a night with breakfast, and a Golden Days card for travelers over 55 offering a 10 percent discount off room and breakfast with prior reservation. A new option starting in 2014 is what is called a "route program," with 3- and 7-day consecutive nights' accommodation at selected Paradores, with a choice of bed and breakfast or half board for 150 euros a night.
All information, along with an informative blog and resources, is on their website, www.parador.es. (The website is available in several languages.) Email inquiries to specific paradores receive prompt responses. There are also related portal sites that list of paradores across Spain in map format.