Volunteer in Switzerland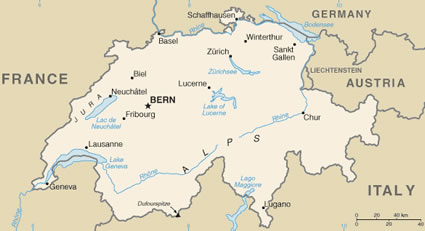 Volunteer Abroad in Switzerland for 6 - 12 months
United Planet's Quests offer volunteers the opportunity to learn, teach, work, engage and immerse themselves in a culture outside their comfort zone. Ages 18 and up are invited to enroll. Live in Switzerland for a year and volunteer working with disadvantaged children, assisting people with disabilities, supporting the elderly, working in a cultural center, and more! Volunteers live with a local host family, participate in cultural activities and excursions, and receive 24/7 support – a true immersion experience that allows you to build relationships that last a lifetime.

Contact: Please give the United Planet Team a call at 617-874-8041 or email quest@unitedplanet.org.
More information can be found at: www.unitedplanet.org and for United Planet's Switzerland programs at: www.unitedplanet.org/volunteer-abroad/long-term/switzerland.
Feel free to visit us from 9 AM to 5 PM at United Planet, Boston Harbor Shipyard and Marina, 256 Marginal Street, Boston, MA 02128.

Featured
ICVolunteers
Conference Volunteering in Switzerland
Work with other ICV volunteers to help plan, host, interpret and report on events for some of Geneva's most interesting and important local, national and international conferences. Specific tasks include welcoming and assisting delegates, translation and interpretation of events, writing and editing reports on conference proceedings, and providing multimedia support. Past conferences range from annual meetings of the UN Commission of Human Rights to gatherings focused on the cutting-edge issues in information technology, sustainable development, and other current affairs.
Contact: www.icvolunteers.org
SCI (Service Civil International)
SCI is an exchange organization that sends volunteers on 2-3 week international work projects and long term 3-12 month opportunities in over 50 countries, including Switzerland. For all overseas camps the fee is US$235. Workcamps include shared accommodations, group self-cooked meals and basic health/accident insurance, without additional cost, unless otherwise noted in the camp description. SCI promotes voluntary service to impact social, environmental and humanitarian issues.
Visit: www.sci.ngo for an application.
Volunteers for Peace
VFP offers over 3000 projects in more than 90 countries every year, including Switzerland! Project cost starts at $500, which includes food and accommodation. Types of project include construction, environmental, agricultural, social, work with kids, renovation, art & culture and more! Since 1982, VFP has exchanged over 32,000 volunteers worldwide. Start planning your volunteer adventure or learn how to get involved at VFP.org!
Contact: 7 Kilburn St. STE 316, Burlington, VT 05401; tel. 1 (802) 540-3060; info@vfp.org, vfp.org
WWOOF—Switzerland
Includes 140+ addresses in Switzerland.
" Participate in a worldwide movement that connects interested visitors with sustainable farmers and growers in an educational and cultural exchange."