Volunteer in Romania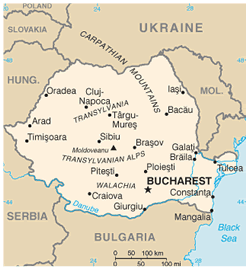 Projects Abroad in Romania
Projects Abroad is the world's leading short-term international volunteer organization.
Projects start year-round and last from one week to a year. Opportunities exist in teaching, child care, social work, performing arts, medicine, physical therapy, journalism, archeology, veterinary medicine, and sports. There is the option for volunteers to take Romanian language courses. Programs are for ages 16+.

Dates: Programs start 1st and 3rd Mondays of the month.
Cost: Please see our website for prices.
Contact: Projects Abroad, 80 Broad St, Floor 32, New York NY 10004.
Tel: US Toll-free 1 888 839 3535.
Email: info@projects-abroad.org
Website: www.projects-abroad.org

Featured
Globe Aware
Redeeming Romania
Experience the European spirit of past, present, and future through Globe Aware's Romania program. Volunteers will work in a village on the outskirts of the beautiful city of Brasov, targeting children and at-risk families to fight against poverty and injustice. Work projects include building a Social and Educational Center (a future home for ten homeless families), improving the living conditions of the Roma community, and implementing environmentally friendly attitudes towards the local community and its surroundings. In their free time, volunteers will have the opportunity to explore Brasov's historic town center and surrounding areas, including the Townhall Square, the Romanian Art Museum, and Bran Castle (more commonly known as Dracula's Castle), Visitors can also take a cable car ride to view the city of Brasov from atop a small plateau. Accommodations are provided in either a quaint Bed and Breakfast in a nearby town or in a charming, 2-storey villa near the old center of Brasov. Cable TV, internet connection, and washing machine facilities are available at both locations. Come visit this quaint country with its picturesque landscapes and help discover and redeem the treasures of Romania's rich heritage.
Dates: Please refer to our website for trip dates
Cost: $1390
Contact: 6500 East Mockingbird Lane, Suite 104, Dallas, TX 75214
Email: office@globeaware.org
Tel: 1-877-LUV-GLOBE
Website: www.globeaware.org

Featured
Volunteer Abroad in Romania for 2-12 Weeks
As a volunteer in Romania, you have the chance to help at an orphanage located in Valea Screzii, a small village near the Carpathian Mountains. Life has changed little there over the last hundred years, and you can expect to see horses and carts on a daily basis. Try your hand at agriculture by helping on the orphanage's small farm or be inspired by working with the children as they learn and play.
Contact: Please give the United Planet Team a call at 617-874-8041 or email quest@unitedplanet.org.
More information can be found at: www.unitedplanet.org and for United Planet's Romania programs at: www.unitedplanet.org/volunteer-abroad/short-term/romania.
Feel free to visit us from 9 AM to 5 PM at United Planet, Boston Harbor Shipyard and Marina, 256 Marginal Street, Boston, MA 02128.

Featured
Global Volunteers
Volunteer in Romania
Teach English to teens and young adults in school classrooms, or care for infants in a "special needs" ward in this old-world Eastern European country.
Volunteers for Peace
VFP offers over 3000 projects in more than 90 countries every year, including Romania! Project cost starts at $500, which includes food and accommodation. Types of project include construction, environmental, agricultural, social, work with kids, renovation, art & culture and more! Since 1982, VFP has exchanged over 32,000 volunteers worldwide. Start planning your volunteer adventure or learn how to get involved at VFP.org!
Contact: 7 Kilburn St. STE 316, Burlington, VT 05401; tel. 1 (802) 540-3060; info@vfp.org, vfp.org
WWOOF Romania
Live and work in the countryside. Volunteer on organic farms in Romania.
Visit: www.wwoof.ro