Teaching in China: Marshall University's Go China Program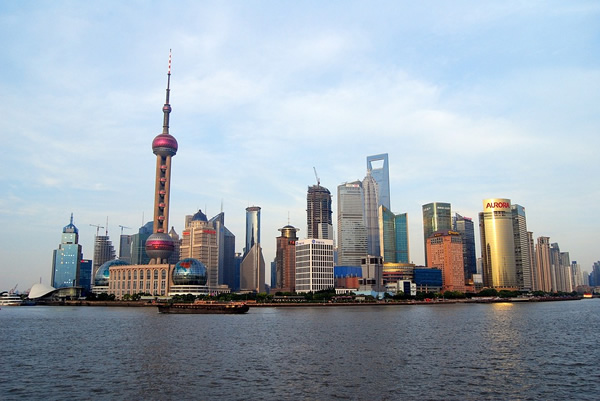 The unique skyline of exciting Shanghai hints at all the city has to offer.
Teaching positions are available almost everywhere in the world, much to an American's advantage.
My decision to teach internationally began with a simple Internet search. I became increasingly attracted to China because of its dynamic economy, culture, and politics. Of the several programs I found on the Internet to teach in China, Marshall University's "Appalachians Abroad, Teach in China" program sparked the most interest. To qualify for this particular program one must be a college graduate. The application also called for two recommendation letters and a personal statement. Two weeks after sending in my application Marshall University informed me that I had been accepted to the program. The next step was to decide where I would like to teach and live. Marshall works in conjunction with several host schools in various cities throughout China. I decided that I wished to teach and live in Shanghai, and was sent via their network to Shanghai High International Division.
I completed a mandatory online training course during the summer, organized by Marshall University, which prepared me to teach. For about eight weeks, I spent 30 minutes completing the daily assignment. Once the course was over, I received my international teaching credential. By August 20th my mind and body were prepared to embark on a 10-month teaching journey in Shanghai, China.
The school had asked teachers to arrive a week and a half before teaching was to begin for an orientation before they walked into the classroom. By the end of the week we were asked to teach a "pretend" lesson to the entire group. Like all the other schools with which Marshall works in China, Shanghai High provides room and utilities free of charge. The room was complete with furniture, washer, refrigerator, and a package of Oreos.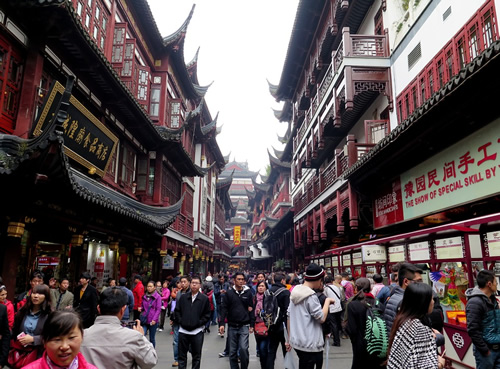 A street scene in Shanghai.
46 of the 200 teachers came from the U.S. Half the American teachers are new this year. The majority of the American teachers were hired by SHSID through the "Go China" program at Marshall University. Detailed contact information, application procedures, and photographs of the schools, locations, and housing are all easily found on their website.
The hours you work varies from school to school. At my particular school, I work five days a week from eight to four. I teach about 20 1-hour long classes a week. I have a fourth grade English class, a fifth grade English class, and a fifth grade geography class.
Being in a city makes it easy to take advantage of everything a city offers. Shanghai has an amazing selection of local and international cuisine. About once a week I go to an open gallery, museum, or stroll through a park. Every other weekend I usually take a short trip to one of the not-so-distant destinations. My first excursion was to Suzhou, a historical city about an hour out of Shanghai. Two weeks ago I joined a hiking group. This presents me with a valuable opportunity to pursue my work as a cultural photojournalist.
In all, we have about six weeks of paid vacation: one week in the beginning of October, three weeks in February, and one week in March. During the October break I went with two other American teachers to Xian. We saw the Terracotta Warriors, walked around Xian's city wall, and experienced a different side of China.
Shanghai High International Division (SHSID) is the international division of Shanghai High School, a local public high school. Since the establishment of SHSID in 1865, the school has become the most prestigious school in Shanghai. Most of the elementary (grades 4-6), middle (grades 7-9) and high school (grades 10-12) students are from Taiwan, Hong Kong, Macau and Korea but many students are from outside China. All of the students speak fluent Chinese, many speak fluent English, and others are trilingual. The majority of the students go on to attend top-level universities in China and throughout the world.
The process of teaching is an exhausting, challenging, but rewarding process. Complex thoughts and ideas must be continually verbalized in the simplest manner. Some days I feel at a loss because either my students have not completely understood the lesson or they are in an "after lunch" state of mind and are therefore unwilling to open their minds to new information. Other days I witness a mind grow right before my very eyes.
A new culture is unfolding throughout the world. No words can fully express the sense that you are a part of this emerging global culture. You can actively participate a s well so long as you are open to stepping away from the comforts of home and entering a foreign country.
For more information, see Marcha"Go China" program at Marshall University