10 Tips for Solo Woman Travel
Chasing Away the Travel Burnout Blues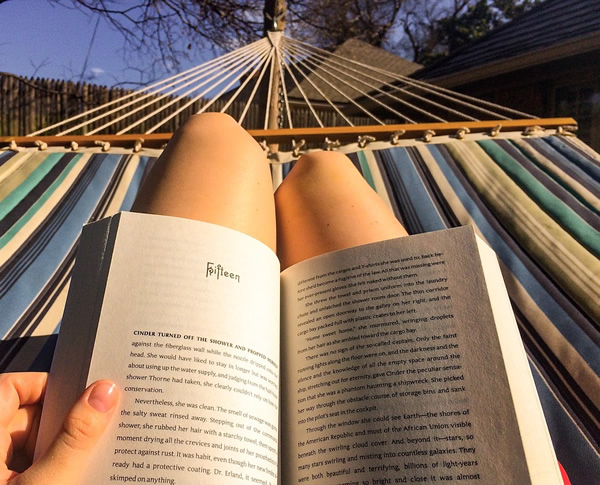 Stop traveling for a bit, relax, and read a book.
After a few months or sometimes years of solo travel, you might get fed up.
That's right: the bus station might not look as bustling, the food as exciting, or the foreign faces so engaging. You may not feel like doing much.
In fact, the thought of getting through yet another day with your neighbor's chickens on your lap may be downright irksome.
Beware—you may have travel burnout!
Don't worry, it happens to many of us who spend time on our own on the road.
The good news? There's plenty we can do about it.
Put down roots
Settling down, even for a week or two, can work wonders. See the sights, develop a daily routine, choose a favorite breakfast café—in other words, become part of the world around you rather its spectator. After you have sat still for a while, your itchy feet might just get the better of you again.
Slow down—or speed up
If you have been zipping around the continent cramming in every possible adventure, slow down and smell the air. Conversely if you have been languorously wandering from village to village, it might be time to pick up the pace. Either way, change might swish you right out of your torpor.
Make a friend—or two
A walk into your hostel's lobby or a visit to a women's gathering spot—the riverside, the market or a women's group—might just do the trick. You may not be burned out, you may just be lonely! A bit of good old-fashioned companionship might lift your spirits just enough to go on.
Indulge
That's right. Luxuriate, explore the lushness of your surroundings, throw your budget out the window. Get a massage or your hair done. Have brunch in a 5-star hotel restaurant. Sink yourself into a bubble bath or visit the local baths. You will be so mellow you might forget why you went!
Go inside. Yourself.
We may travel so much we lose ourselves. Any external stimulus becomes stronger than what we feel inside. It may be time to change perspectives and start looking at the world from the inside out. A meditation or yoga course, perhaps? Or a week or two at a silent retreat?
Learn something new
Getting your mind into gear may give your days more focus. Learning a new language, even if just for a few weeks, can force you to concentrate on something other than the peeling paint on your walls. You can learn to dance, play a new instrument, sculpt or weave. It does not matter what you do—what matters is that you do something.
Write about it
At times all it takes to shift our mood is to externalize it—get it out of ourselves and onto paper (or screen, if you have got your laptop with you). Go sit in that favorite café and pull out your journal. Find that café and blog. Write about how you feel, what you think, why you are where you are. Do not be surprised if that blue mood begins to lift.
Do something for someone
It could be as simple as helping a new arrival find her way around town or offering to help your hostel owner translate the rule book into English. It does not matter. By offering to help someone, we shift the focus from ourselves to someone else—usually with positive results.
Volunteer
This is an extension of the above. Help someone—in a big way. Offer to teach an English class to children for a week or two. Offer your services to a community group. Help clear a beach of garbage.
Fall in love
This may be the ultimate blues chaser: unfortunately, it may be slighter harder to manufacture than any of the others above! Still, finding a soul mate on the road could be an—albeit radical—way of lifting your spirits higher, and higher, and higher.
There's no denying the travel blues when they hit—but there's plenty you can do to change the color of the glass you are looking through.