Cultural Immersion Travel and Tours in Europe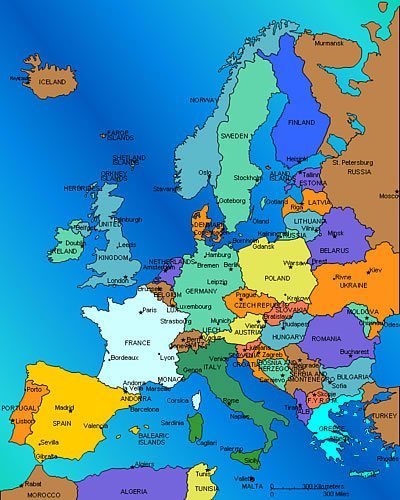 Instituto Hemingway
Learn Spanish, Culinary Arts, Intern, and Volunteer in Spain
We offer immersion Spanish courses all year round at special prices, jobs in hospitality management all around Spain, affordable internships in different cities throughout Spain, culinary arts in top hotels, field trips for schools and colleges, unpaid volunteer programs, Spanish online courses, and Dele preparation exams.
Aliore
Live With and Teach English to a Family in France
This volunteer program is a great opportunity to experience French lifestyle and improve your linguistic skills at a low cost.
You live with a host family and in exchange for your own room and meals, you share your English language skills for around 15 hours a week. This programme has a focus on cultural exchange, it is designed for those of you wishing to experience the French culture in depth. Placements are usually in Southern France, however, positions are available in Paris, and other areas in France.
Seniors welcome!
A Taste of Spain
Your Culinary Travel Experts in Spain — Since 1999
A variety of tours tasting wine, hams, and regional cooking throughout Spain. Cooking classes, tapas, and tastings are part of many of the small group tours.
Accademia Europea di Firenze 
International School of Liberal and Performing Arts
The Accademia Europea di Firenze is one of the main Italian language, art, culture, and music schools in Italy, situated in the heart of historic Florence; founded in 2005 and located in a historical palace built in the Renaissance period of the 1500s. Our method allows students to learn and practice Italian language through their subjects of greatest interest, whether art, music, culture, or cuisine. We include short courses, long courses, academic programs, and bachelors degrees. We offer diverse cultural activities, including cultural exchanges with Italian students, a school soccer team, breakfasts with friends, walking tours, field trips to cities famous for their art, visits to museums and theaters, culinary courses with Tuscan chefs, and much more! During their activities students will practice Italian language in very spontaneous and pleasurable situations.
Adam Cope Painting Holidays
Painting Holidays in Dordogne, France
Come and paint in a renaissance chateau in the Dordogne, Southwest of France. Warm welcome for all levels. The program focuses mostly on plein -air, colour & light. Learn to see in a way that helps your painting. Help in developing your personal style. Experienced, qualified workshop leader with established success in painting workshops. Equipped atelier; possibility of renting a paint kit. Convivial banquets & french cuisine. Friendly holiday atmosphere. " A truly beautiful place."
artbreak™
Arts Immersion Vacations in Prague
artbreak™ is a unique, total arts immersion experience for adults who love the arts. We provide intimate access to Prague's artistic world via hands-on morning workshops with local artists, afternoon gallery visits and wine tasting, plus evenings at the opera, symphony, ballet, plus Prague's renowned jazz clubs. Our unparalleled six-day vacations renew the heart, mind, and spirit — and the wonders of Prague come included.
Biblical Archaeology Society
Adventure in Aegean Archaeology (with cruise). Whether your interest is in the lost civilization of the Minoans, the splendor of classical Athens, the political turmoil of the Hellenistic period, the rise and rule of Roman Empire, the early development of the Jesus movement and the New Testament, or the stunning success of Byzantine Christianity, this tour's for you!
BikeTours
Bike Tour Adventures in Europe
BikeTours serves as a central resource for bicycle tours around the world, representing tour companies that offer almost 100 tours in 70 countries throughout Europe, Asia, Africa, Australia and North America. BikeTours offers a variety of resources to help travelers choose tours and handles the entire booking and payment process.
Bliss Travels
Food & WineTours in France and Spain
We host small groups in France and Spain. We provide a personal chef and guide, a private maison with breathtaking views; sight-see in places only the locals know, chauffeured cars and attend private wine tastings.
Burgundy On A Plate
Wine and Gastronomy Tours in Burgundy, France
Our company runs small group escorted tours in the beautiful region of Burgundy France. We concentrate on showing you the best of Burgundy, its wine, gastronomy, landscape, chateaux, romanesque architecture and friendly people. We can organize special tours for women's groups and really pull out the stops for a trip to remember. We hope you will contact us and enjoy your tour with us in the future.
Carmen Cuevas
Spanish and Flamenco School in Granada
Spanish, Flamenco, and Spanish and Flamenco combined courses at all levels. A Spanish language school recognized by the Instituto Cervantes and as a Flamenco Center.
Ciao Bella Tours, LLC
Tailor-Made Travels in Europe
A unique and experienced tour operator offering complete customized itineraries throughout Europe, including France, Italy, Croatia, Spain, Switzerland, U.K., and more.
Cook Italy
Cooking Classes in Bologna, Italy
Cooking classes and gourmet tours in Bologna. Includes a Market-To-Class as an offering doing hands-on cooking.
Divina Cucina
Your Best Friend in Italy
Cooking classes in Florence with which begins with full immersion into Tuscan life by shopping at the Central Market. Also cooking tours in Tuscany, Sicily, and Puglia. New classes on street food in Florence.
Fresco Tours
Cultural Walking Tours in Spain
Come take part in our small-group vacations that have been carefully crafted to allow you to enjoy the stunning beauty of the Spanish landscape, while also bringing alive the soul and magic of these exciting people and their culture. We can also put our years of experience to work and tailor a private custom trip that takes care of your groups' every desire!
Learning Italy
Learn Italian and Experience Italian Culture in Italy
School that offers language courses, high school and college study abroad programs for credit, Italian university preparation courses, and culinary classes.
Grape Tours
Tuscan Wine Tours
Offers a variety of wine and cheese tours around Tuscany, private and group.
Il Chiostro
Art, Culture, Culinary Workshops in Italy
Il Chiostro offers a variety of arts and learning vacations in Italy including painting, photography, fiction writing, poetry, cooking and cabaret performance. Our programs are in Tuscany, Venice, Rome, Sorrento and Lake Garda.
Istituto Europeo
Language, Art, and Music Courses in Florence
Culinary Courses in Florence
Our courses aim at creating a new profession, the "BioChef." The Bio Chef is a figure who can transform the traditional chef tasks into a new chef profile, fundamentally and essentially focused on a healthy eating culture.
Study Music in Florence
Istituto Europeo offers a wide range of music courses, including music history, opera, vocal technique, and a variety of instrumental courses. Music programs are tailored to each student's interests and can be taken up for as short as two weeks to as long as a year. All music department teachers are accomplished musicians active in many organizations in Florence, Italy.
La Vie du Château
French Cooking Courses in English
French cooking course in English, with accommodations in a family's 18th Century château in the Pays de La Loire.
Culinary holidays include delicious meals and cultural excursions with visits to open markets, vineyards, distilleries, other chateaux, and sharing lots of joyful moments.
Mami Camilla
Cooking School in Southern Italy
We'll take you with us, as part of our family. Our mission is to teach our students the art of traditional southern Italian cooking, specifically those dishes rooted in our culture and way of life. In this way we not only offer cooking classes, but a piece of our historical heritage. Language classes are offered in conjunction with the cooking classes.
Music and Markets Tours
Delightful Journeys since 2003. Cultural tours in small groups which combine enjoyment of the great musical tradition and festivals along with the local markets in Prague, Provence, Amsterdam, Bordeaux, the Amalfi Coast, Tuscany, Umbria in Italy.
Organic Tuscany
Cooking Classes in Tuscany
An Italian cooking school that offers week-long "farm to table" organic cooking courses. The program Includes visits to local organic farms, cooking classes using organic ingredients, olive oil and wine tastings and tours of Siena, Florence and San Gimignano.
Peter Sommer Travels
Expert-led Cultural Tours and Gulet Cruises
Specialists in small group tours that explore the rich and extraordinary heritage of Turkey, Greece, Croatia, UK, and Italy. Our trips focus on particular regions, sailing in gulets along sections of the turquoise coast, or between islands, or on key characters from history such as Alexander the Great. Several trips are personally led by Peter Sommer, an archaeologist and film-maker, who has worked on many acclaimed BBC/PBS/CNN series, including In the Footsteps of Alexander the Great and Tales from the Green Valley.
The French Traveler
Small Group Tours in France
Immersion, custom, and women group tours in Paris and the beautiful region of Provence.
Toscana Mia
Italian and Tuscan Cooking School
Toscana Mia offers a variety of programs about Italian cooking, wine, food and language in Florence and Chianti region, Tuscany's countryside, with an Italian family to experience real Italian life.
Tuscany Online Academy
Authentic Vegan Italian
Online classes with chef Alberto who has 30 years experience cooking in Tuscany. He explores a variety of dishes from a vegan angle, which is a big part of tradition since most Italians could not afford meat. Over 30 online videos and an extensive essential shopping list are provided for the course.
Tuscan Women Cook
Learn to Cook in Italy
A cooking school run by American expatriates. Learn to cook Tuscan style from the source—the local women using recipes and techniques passed down over the generations, cooking with what they find fresh each day at the market and in the garden.