Language Schools in Peru

Language Study Programs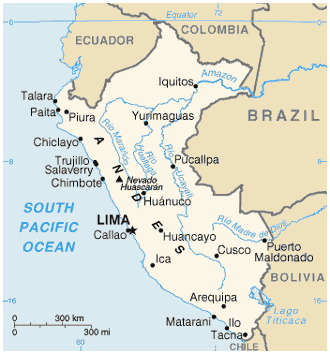 Language Immersion Vacations WORLDWIDE!
Peru (Lima, Cusco — Spanish)
We offer a variety of language courses worldwide for all ages and budgets. Immerse yourself in the local culture, pick your accommodation type and enjoy many cultural activities with international students from around the world. We enjoy what we do and that's the difference!
Cost: See website
Dates: See website
Contact: Language Vacation, 1056 Masters Lane, Minden, Ontario K0M 2K0 Canada
Tel: Toll Free 1 888 494 3974 / 416 682 0898
Email: info@languagevacation.com
Website: www.languagevacation.com
Featured
AMAUTA Spanish School in Peru and Argentina
Spanish classes and Spanish Immersion programs and volunteer work in Cusco and Buenos Aires.
Visit: www.amautaspanish.com
"AULA" (Adventures Unlimited and Languages Abroad in Latin America)
Offers the exceptional opportunity to study Spanish while immersed in Peruvian culture. Other activities such as Quechua Language Course, workshops on Latin American Culture and daily Student Activities, make "AULA" a distinctive educational destination in the former capital of the majestic Inca Empire. The "AULA" program runs at one location: the beautiful city of Cusco. We have University Acreditation, and our Method has been proven with successful results in students of many parts of the world.
Visit: www.aulaworld.org
ECELA Spanish
6 Spanish Language Immersion Schools in Peru, Chile, and Argentina
Language immersion schools with excursions and cultural activities in Buenos Aires and Mendoza, Argentina; Santiago and Vina del Mar, Chile; and Lima and Cusco, Peru. The emphasis is on small-group conversations for more intimacy while allowing for immersion.
Visit: ecelaspanish.com
EL SOL — Escuela de Español
Spanish Language School in Lima
Learn to speak Spanish in Lima, Peru at EL SOL - Spanish Language School. We are centrally located in Miraflores, one of the nicest districts in Lima, close to hotels, restaurants, stores, travel agencies and a large number of cultural and entertainment opportunities.
Juanjo Spanish Language School
Learn Spanish in the beautiful Peruvian city of Arequipa. Individual and group classes are offered.
Visit: www.spanishlanguageperu.com
Learn Spanish in Cusco, Peru
Learn the Spanish language in a fast and funny way with us in Cusco, Peru.
Visit: spanishinperu.org
Mundo Verde Spanish School
Spanish Courses in Cusco Peru and in the rainforest in Puerto Maldonado, 20 hour per week, 4 hours per day.
Contact: mundov@mundoverdespanish.com, www.mundoverdespanish.com
San Blas Spanish School Cusco Peru
Spanish Language Program
You learn Spanish in individual or group classes. You can stay with a family, e xchange languages and participate in a volunteer program.
Contact: info@spanishschoolperu.com, www.spanishschoolperu.com
Spanish in Peru
Study Spanish in Cusco
Learn spanish language in three different enigmatic places of the Incas empire including the archeological capital Cusco, Urubamba - Sacred Valley of Incas - and Rainforest of Manu with Amauta Spanish School.
Contact: informatica5@spanishinperu.com, www.spanishinperu.com
Wiracocha Spanish School
Learn Spanish in Cusco, Study Spanish in Peru
Spanish courses, volunteer work, accommodation and excursions.
Visit: wiracochaschool.org