Language Schools in Peru

Language Study Programs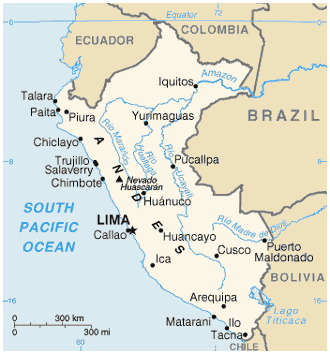 Language Immersion Vacations WORLDWIDE!
Peru (Lima, Cusco — Spanish)
We offer a variety of language courses worldwide for all ages and budgets. Immerse yourself in the local culture, pick your accommodation type and enjoy many cultural activities with international students from around the world. We enjoy what we do and that's the difference!
Cost: See website
Dates: See website
Contact: Language Vacation, 1056 Masters Lane, Minden, Ontario K0M 2K0 Canada
Tel: Toll Free 1 888 494 3974 / 705 745 4697
Email: info@languagevacation.com
Website: www.languagevacation.com

Featured
AMAUTA Spanish School
Spanish Courses and Volunteer Work in Peru
Spanish classes and Spanish Immersion programs and volunteer work in Cusco and Buenos Aires.
ECELA Spanish
6 Spanish Language Immersion Schools in Peru, Chile, and Argentina
Language immersion schools with excursions and cultural activities in Buenos Aires and Mendoza, Argentina; Santiago and Vina del Mar, Chile; and Lima and Cusco, Peru. The emphasis is on small-group conversations for more intimacy while allowing for immersion.
San Blas Spanish School
Spanish Language Courses in Cusco, Peru
You learn Spanish in individual or group classes. You can stay with a family, e xchange languages and participate in a volunteer program.