Spanish Language Schools in Mexico

Language Study Programs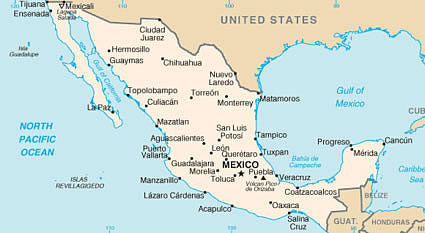 Language Immersion Vacations WORLDWIDE!
Mexico (Playa del Carmen, Mazatlan, Guanajuato, Mexico City, Cuernavaca, La Paz, Oaxaca, Puerto Vallarta — Spanish)
We offer a variety of language courses worldwide for all ages and budgets. Immerse yourself in the local culture, pick your accommodation type and enjoy many cultural activities with international students from around the world. We enjoy what we do and that's the difference!
Cost: See website
Dates: See website
Contact: Language Vacation, 1056 Masters Lane, Minden, Ontario K0M 2K0 Canada
Tel: Toll Free 1 888 494 3974 / 416 682 0898
Email: info@languagevacation.com
Website: www.languagevacation.com
Featured
The Academia Hispano Americana
Learn Spanish in Mexico and Earn a Diploma
Earn an official Diploma in Spanish as a Second Language at a school in San Miguel de Allende: The Academia Hispano Americana (Est. in 1959) offers an Intensive Spanish Program and related courses; a One to One Program; a Diploma accredited by the Ministry of Education of the state of Gto.; Our credits are transferable to the U.S.; Courses are year-round, with family stays, field trips and other fun activities.
Academia Vinigúlaza
Learn Spanish at a Language School in Oaxaca
Centrally located in Oaxaca's historic center, this language school has been offering Spanish classes and excursions (extra fee) for over 10 years. Ask about homestays with a local family or self-catering options.
The Center for Linguistic Multicultural Studies
Learn, Live and Love the Spanish Language at a School in Cuernavaca , Mexico
Since 1980 offering Intensive Spanish Language Programs for executives, bilingual teachers, nurses, healthcare professionals, seniors, high school and kids, with more than 70,000 former students, giving academic credits and guaranteeing interaction with Mexican Students. Specialized programs designed for your needs.
Culturlingua Language Spanish School
Study Spanish at Tlaquepaque, Guadalajara
We are a small and friendly language school, located in Tlaquepaque, Guadalajara. Offering private classes throughout the year at very competitive rates, we are sure we can help you learn Spanish, immerse yourself in the rich Mexican culture and have a great experience here in Tlaquepaque!
Easymex Language School
Study Spanish in Cuernavaca
We offer well structured Spanish programs for every need.
Español Interactivo Language School
Study Spanish in Oaxaca
Develop conversational skills with total immersion Spanish courses in Oaxaca.
Frida Spanish School
Learn Spanish in Mexico City
Spanish courses for foreigners in the heart of Mexico. Discover Mexico City and study Spanish with Frida Spanish school.
Guadalajara Language Center
Learn Spanish in Guadalajara
Group and private study programs and the chance to live with a Mexican family for an unforgettable cultural experience.
IDEAL Spanish Mexico
Learn Spanish in Cuernavaca and Oaxaca
Experience total immersion in the Spanish language and Mexican culture in Cuernavaca and Oaxaca. Participation in cultural events and festivals is a huge part of the learning experience. Many excursions are available to famous locations in Mexico. Students have many options for accommodations including the recommended host families, hotels, hostels, and apartments. Online classes are also available.
IMAC Spanish Language Programs
Live and Learn Spanish in Guadalajara, Mexico
Learn at one of the most accredited Spanish language schools in Latin America. Enjoy the most Mexican city: Guadalajara birthplace of Mariachi Music and Tequila. Visit nearby beaches and relax. High academic standards are obviously high while our classes are yet filled with enjoyable and fun activities.
Instituto Cultural Oaxaca
Spanish Classes and Cultural Immersion in Oaxaca, Mexico
The Instituto Cultural Oaxaca is a Spanish language school with experience since 1984 in the teaching of Spanish as a second language. Spanish language classes with native speakers are conducted entirely in Spanish to motivate the students to develop their language abilities, creating proficiency in communication. In addition to Spanish language classes, students have the opportunity to participate in cultural workshops and cultural activities.
Kukulcan Spanish Language School
Immersion Spanish Program in Cuernavaca, Mexico
The Spanish language courses consist of grammar lessons, conversation classes and free daily cultural activities such as salsa dancing and folk dancing, cooking labs, music classes, lectures by cultural experts, plus weekly outings. Some of the classes are held outdoors on the terrace or in the garden, so students can enjoy the beautiful weather.
Language programs also offered in Healthcare Spanish; Spanish for Law Enforcement professionals; Educational Spanish; Language Camps For Children & Teens; Spanish language courses for Heritage Speakers; Spanish Language Courses for Lifelong Learners; Animal Care Spanish; Internships and Volunteer work teaching for credit and non-credit available.
Spanish Institute Of Puebla
Intensive Immersion Program
A very highly regarded Spanish language school located in Puebla, the most important Colonial City in Mexico. Due to its history and architectural styles ranging from Renaissance to Mexican Baroque, the city was designated by UNESCO as a World Heritage Site in 1987.
Spanish Experience Center
Study Spanish at a Language School in Puerto Vallarta, Mexico
We are a total immersion Spanish school, including conversational Spanish, high school programs, executive programs, children's programs, specialized vocabulary courses, medical, and hotel business courses.
Walk Spanish Mexico City Language School
The General Spanish Course
The most popular course offered consists in 20 hours of Spanish lessons in a group per week, from 9am-1pm Monday to Friday. Students are taught at different levels upon completing a pre-arrival test. Courses include Spanish for beginners, intermediate and advanced students. Course content covers grammar, vocabulary, reading, and writing.
General Plus Private Spanish Course
A combination of the general 20 hour per week Spanish course with 5 or 10 additional private lessons. The course consists in 25 or 30 lessons per week, offering a combination of group and private hours.