Study Spanish in Guatemala

Language Schools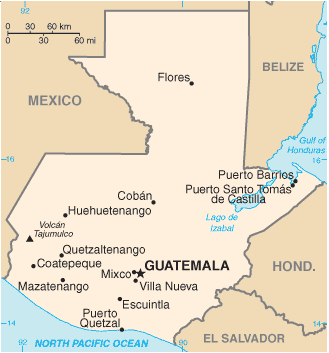 Language Immersion Vacations WORLDWIDE!
Guatemala (Antigua, Quetzaltenango/Xela — Spanish)
We offer a variety of language courses worldwide for all ages and budgets. Immerse yourself in the local culture, pick your accommodation type and enjoy many cultural activities with international students from around the world. We enjoy what we do and that's the difference!
Dates: See website
Cost: See website
Contact: Language Vacation, 1056 Masters Lane, Minden, Ontario K0M 2K0 Canada
Tel: Toll Free 1 888 494 3974 / 416 682 0898
Email: info@languagevacation.com
Website: www.languagevacation.com
Featured
Celas Maya — Offering different language programs in Quetzaltenango
Celas Maya Spanish School is one of the best established Spanish schools in Quetzaltenango and Guatemala. We have a professional, experienced teachers team, and we offer our students a choice of different language programs, such as: Spanish Immersion; K'iche immersion; Spanish & Salsa; Spanish and Volunteering; DELE preparation (we are official Examination Centre and Accredited Centre of the Cervantes Institute); University Credits; Celas Maya Online program. Students can make use of the many facilities, like accommodation in host families, free Internet / Wi-Fi, a varied activities program, libraries, organized weekend excursions, tour operator, hostel, and much more. With so many options, take the best decision and come to Celas Maya!
Dates: All year round, every day of the week.
Cost: Standard Spanish Immersion course with homestay: $185 (low season) or $199 (high season)
Contact: Celas Maya Spanish School, 6ª Calle 14-55 Zona 1, Quetzaltenango, Guatemala.
Phone: 502) 7761-4342. Fax: (502) 7765-8204. Skype: celasmaya.
Email: celasmaya@gmail.com
Website: www.celasmaya.edu.gt

Featured
Academia Sevilla Language School
Academia Sevilla is one of the best language schools located very near the Central Park of Antigua in a colonial-style building with a big garden. Sevilla has a lot of free and minimum-priced activities and offer their students free coffee, tea and purified water and also has free internet. Sevilla has free social projects next to the classes and has a travel agency located in our school.
Visit: www.sevillantigua.com
Academia Profesores Privados de Espanol (A.P.P.E.)
Study Spanish at a Language School in Antigua
Spanish school with recreational activities, volunteer opportunities (extensive list). Has volunteer only and accommodations services.
Visit: www.appeschool.com.
EDUCACIÓN PARA TODOS Spanish School
Intensive Spanish Language Program and Volunteer Program in Quetzaltenango, Guatemala
Our program provides the most effective learning experience by immersing the student in the language and culture of Guatemala. This is achieved through an intensive one-on-one study program, living with a Guatemalan family, the opportunity to volunteer in local organizations and weekly organized trips and activities.
Visit: www.spanishschools.biz
Ixchel Spanish School, Antigua
Intensive one-on-one Spanish instructions for students of all levels, family homestay, after-class activities, excursions and airport pickup. Special courses: Spanish for business, healthcare, airline personnel, volunteers and travelers. College/university credits available.
Visit: www.ixchelschool.com
Spanish Academy Sevilla
Spanish Language Immersion School in Antigua
At La Academia de Español — Sevilla, we believe that learning a language should be serious fun and we also believe that happy instructors make for happy students. The school atmosphere is warm and inviting and most of our professional instructors have worked with the director for over 14 years. Your course is not only designed to suit your academic needs, we make certain that you are comfortable with your surroundings.
Visit: www.sevillantigua.com