Study German in Germany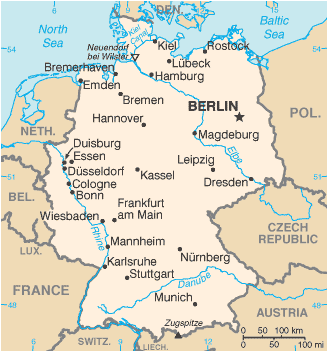 Language Immersion Vacations WORLDWIDE!
Germany (Berlin, Dusseldorf, Frankfurt, Munich, Munster, Hamburg — German)
We offer a variety of language courses worldwide for all ages and budgets. Immerse yourself in the local culture, pick your accommodation type and enjoy many cultural activities with international students from around the world. We enjoy what we do and that's the difference!
Cost: See website
Dates: See website
Contact: Language Vacation, 1056 Masters Lane, Minden, Ontario K0M 2K0 Canada
Tel: Toll Free 1 888 494 3974 / 705 745 4697
Email: info@languagevacation.com
Website: www.languagevacation.com
Featured
BWS Germanlingua
German Courses in Germany
Among international students who want to learn german in Germany we have developed an excellent reputation. To learn german at our language school in Munich means a high level of teaching and a friendly atmosphere. The large number of students who return to learn german at our school each year is proof of our success.
Collegium Palatinum
German Language School in Heidelberg
The Collegium Palatinum, founded in 1958, provides quality German programs for study, personal or professional purposes all year round. The school is a member of the language associations IHWO and IALC and is an authorized testing centre for telc Language Tests and the TestDaF. The historic school building provides an extraordinary ambiance and the perfect environment to live and learn. Heidelberg is regarded as one of Germany's most beautiful cities and is world-renowned for its romantic charm. The city blends tradition with the modern age.
did deutsch-institut
Learn German in Germany
did offers German language courses for adults year-round in Berlin, Frankfurt and Munich. Summer courses for adults take place in Heidelberg (Campus or Host-Family) For juniors we offer summer courses in Berlin, Aschaffenburg, Augsburg, Cologne, Hchst im Odenwald, Lrrach and Nurnberg.
DeutschAkademie
Learn German in Munich
DeutschAkademie offers intensive courses in small groups of 5-9 people with very communicative teachers. Our students come from all over the world to learn German in a comfortable atmosphere.
German Courses Passau
German Language Courses
We offer German courses for students with a range of language abilities from complete beginners to those with previous knowledge of the language. These courses run throughout the year with varying lengths; an entire year, one semester or a month during the summer.
At the end of the course is the students achieve C1-level German and pass the DSH exam, a language proficiency test compulsory for foreign students studying at a German University.
GLS German Language School
German Courses in Berlin
GLS in Berlin, one of the leading institutions teaching German as a foreign language in Germany, offers various levels of German all year round (age 16 and up), preparation for all language certificates, business German, German for bankers and lawyers. Special feature: internships in German companies. GLS has accreditation with some U.S. universities.
Goethe Institutes in Germany
German Courses Across Germany
Programs feature intensive language courses and examinations along with a variety of cultural activities. Goethe Institutes also offer distance learning programs and courses for children and teens.
Sprachenatelier Berlin e.V.
German Courses in Berlin
Our German classes consist of small groups of about 6 to 8 students, ensuring that students have ample opportunity to speak as well as having their individual needs attended to. The school also has excellent facilities and is located in a beautiful art nouveau building in Friederichshain, a district popular for its cafes, art scene and night life. Intensive German, Summer, Test Preparation, and other courses also available.
TANDEM Hamburg — International Language School
Intensive German Language Courses in Hamburg
Offers German language courses and foreign language courses in Hamburg. A tandem partner exchange will increase your skills. We are an examination centre for TestDaF and the European Language Certificates (TELC). TANDEM is situated in the heart of the city of Hamburg, close to the harbour, the new Harbour City and all the sights and attractions Hamburg has on offer.
TANDEM Munich — International Language School
German Language Courses in Munich
Tandem Munich offers German language courses at all levels. We teach small groups that are interactive, motivating and cheerful. Our students are continuously encouraged to speak the target language. Leisure programme and Tandem learning partnerships included.
Verbum Novum GmbH
Learn German in Berlin, Mainz, and Munich
Verbum Novum offers a variety of programs year-round and for the summer, from courses for juniors (13-17), adults (18+), families, and for students in preparation for university placement. Also offered are full immersion programs and year-round group tours.