German Language Schools in Austria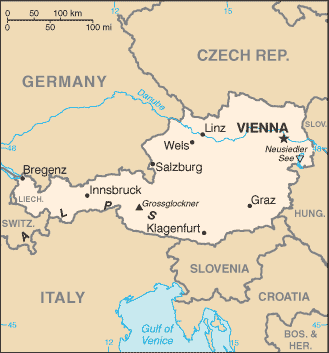 Language Immersion Vacations WORLDWIDE!
Austria (Vienna — German)
We offer a variety of language courses worldwide for all ages and budgets. Immerse yourself in the local culture, pick your accommodation type and enjoy many cultural activities with international students from around the world. We enjoy what we do and that's the difference!
Cost: See website
Dates: See website
Contact: Language Vacation, 1056 Masters Lane, Minden, Ontario K0M 2K0 Canada
Tel: Toll Free 1 888 494 3974 / 705 745 4697
Email: info@languagevacation.com
Website: www.languagevacation.com
Featured
DeutschAkademie
Language courses in the heart of Vienna
Learn German, experience Austrian culture. The DeutschAkademie is an academy that offers German courses for 5 to 9 students and in addition supplies a preparation for recognized certificates, information about accommodation, excursions and cultural programs.
IFU Sprachschulung
Learn German in Vienna: Levels A1, A2, B1, B2, C1, C2
IFU Sprachschulung is a language school located in one of the most beautiful cities in Europe, Vienna. We offer German courses for adults for all language levels A1, A2, B1, B2, C1, C2. 
Klagenfurt University
Study German as a Foreign and Second Language in Austria
Learn German at an international university with language courses in Klagenfurt, Austria
University of Vienna
Intensive German Courses Vienna
Four week intensive German for beginners and advanced students (11 different levels). Lectures on German and Austrian literature, music, the country, people, and language. Special courses: commercial German, phonetics, conversation, communication. Excursions.