Educational Travel, Tours, and Learning Vacations in Europe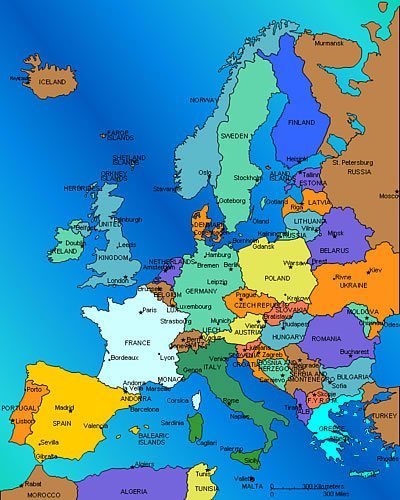 The Aegean Center for the Fine Arts
Italy/Greece Fall Semester
The Fall Session at the Aegean Center begins in the Tuscan city of Pistoia, Italy, and concludes at our permanent facility on the Greek island of Paros. This schedule allows participants to study and base work on the two most important inter-related Mediterranean traditions of art in a single program.
Paros, Greece Spring Semester
The Spring Session is held at our permanent facility on the Greek island of Paros. Partly because of its famous marble, Paros has been an important part of civilization since 5,000 BC. Painting, photography, vocal studies and more are offered as part of our 12-week program.
Visit: www.aegeancenter.org
artbreak™ Arts Immersion Vacations in Prague
artbreak™ is a unique, total arts immersion experience for adults who love the arts. artbreak™ provides intimate access to Prague's artistic world via hands-on morning workshops with local artists, afternoon gallery visits and wine tasting, plus evenings at the opera, symphony, ballet, plus Prague's renowned jazz clubs. Our unparalleled six-day vacations renew the heart, mind, and spirit – and the wonders of Prague come included.
Visit: www.artbreak.org
Art History Abroad
UK-based company that organises high quality courses for students and adults who would like to know more about European art and culture. It is a company run by art historians which has grown into a curious mixture of a tutorial college and a travel company. The guiding principal is that art and architecture are most enjoyably studied when at first hand in a small group of eight or less in the company of a knowledgeable, engaging tutor. Tutors take an interdisciplinary approach to the study of art history which means we pay attention to the currents of music, history, literature and theology that flow along the broad band of culture. They specialise in Italy because there is such a wealth of significant painting, architecture and sculpture. Also, as the birthplace of the Renaissance, the home of the Roman Empire and the Catholic church, the influence of the Italian peninsular could hardly stretch further across the western world.
Visit: www.arthistoryabroad.com.
Biblical Archaeology Society
Adventure in Aegean Archaeology (with cruise). Whether your interest is in the lost civilization of the Minoans, the splendor of classical Athens, the political turmoil of the Hellenistic period, the rise and rule of Roman Empire, the early development of the Jesus movement and the New Testament, or the stunning success of Byzantine Christianity, this tour's for you!
Visit: www.biblicalarchaeology.org
Center for Study Abroad (CSA)
Low Cost Study in Europe
Low cost study programs in Europe. High quality, fully accredited. Open to all students and adults. Various country locations. See CSA website for details, and to register. Early registration is advised. Join us and save $$$ !
Visit: Center for Study Abroad, 325 Washington Ave., Apt. #93, Kent, WA 98032; (206) 583-8191; info@centerforstudyabroad.com; www.centerforstudyabroad.com.
The Creativity Workshop
Creativity Workshops in Inspiring Places: New York, Barcelona, Florence, Crete, Prague, Dublin, Dubai
This Workshop will help you become more creative in your personal and professional life. We use creative writing, memoir, art, photography, storytelling, mapmaking, relaxation and guided visualization exercises. Participants come from many different countries and professional fields, including business, education, psychology, the sciences, and the arts. Participants say The Creativity Workshop was a transformative experience. It helped them write books, start new companies, complete long overdue projects, transition to rewarding retirements, and change the way they look at life.
Visit: www.creativityworkshop.com
The International School of Painting, Drawing, and Sculpture in Umbria, Italy
The CE (Continuing Education) program is designed for adults with some background in art who want to create more time in their lives to paint and draw, or to pursue their interest to a deeper level. This program offers shorter term instructional sessions, and is appropriate for people whose involvement with art was interrupted or limited by career or family demands, but who are eager to begin to study and practice again with our outstanding faculty. CE students will explore and deepen their interest in art, working and living in the heart of Italy, surrounded by a landscape of unparalleled beauty in close proximity to great masterpieces of art and architecture. The emphasis is on work in the studio, with daily classes in drawing and painting, and weekly trips to Italy's cities of art.
Visit: www.giotto.us
Nikki Crete's Culinary Sanctuaries Eco-Agritourism Network, 6-Day Seminar in Crete, Greece
The Magnificent West: Wild Nature, Organic Food Production, Traditional Cuisine
Experiential learning program for researchers of sustainable organic agriculture, traditional cuisine and healthy cooking techniques. On-site visits with organic farmers, olive oil, wine, artisan food producers and botanists. Artisan food production and chef demonstrations. Presentations and accommodation provided by a noted sustainable community-based tourism project. A unique opportunity to support grassroots cultural-natural preservation projects in Crete while gaining beneficial knowledge.
Visit: www.cookingincrete.com
Scuola Leonardo da Vinci: An Italian Language School in Florence, Rome and Siena
Scuola Leonardo da Vinci offers italian language and culture courses in Italy. Learn italian in italy in the three most beautiful cities : Florence, Rome and Siena. Take courses in language, arts, and humanities with transferable college credits.
Visit: www.scuolaleonardo.com