Educational Travel, Tours, and Learning Vacations in Asia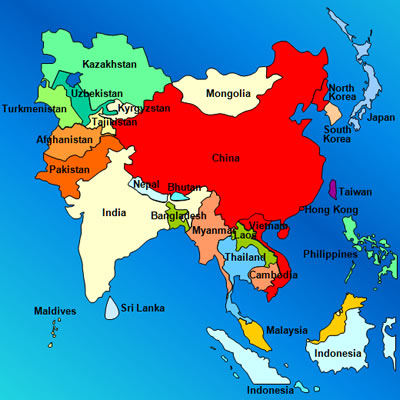 Travel and Study in China with Keats School! Enjoy your vacation in the Spring City of China
Beautiful sunshine, clean air, blue sky, spring all year round, flowers everywhere, nice weather, YES, Kunming is your destination!
Study & Tour Program combines professional one-on-one Chinese courses and exciting excursions in Kunming city, providing students an opportunity to polish Chinese skills and gain insights of Chinese culture and local features. Learn Chinese in China, travel in China, unique teaching methods, highly qualified Chinese teachers, comfortable studying environment, YES, Keats School is the one you will be spending vacation at!
Dates: Start anytime.
Contact: Zier Liu, Vice President, Keats School, 84 Dongfengdong Road, Guolian Building 16C, Kunming, Yunnan, China 650041
Phone: 86-871-3128853, 1-617-233-6737
Email: info@keats-school.com
Website: www.keatsschool.com
Featured
Center for Study Abroad (CSA)
Low Cost Study in Asia
Low cost study programs in Asia. High quality, fully accredited. Open to all students and adults. Various country locations. See CSA website for details, and to register. Early registration is advised. Join us and save $$$ !
Contact: Center for Study Abroad, 325 Washington Ave., Apt. #93, Kent, WA 98032; (206) 583-8191; info@centerforstudyabroad.com; www.centerforstudyabroad.com.
Get in2 China Group
Intensive Chinese Language and Culture Program in Beijing and Shanghai, China
The program involves 20 hours per week of Chinese language in small groups of 3 to 5 persons. Designed for people who want to get "deeper" into language and culture, or have some future plans about China. Our first Chinese language school was established in Beijing in 2003. Over the last few years, we have had the pleasure of hosting more than two thousand students from over 40 different countries coming to learn Chinese in China. This has been made possible by our dedication to providing the highest quality language programs for students wishing to study in China.
Contact: www.getin2china.com
Youth International
Multi-Country Adventure in Asia
Youth International offers a unique program that combines international travel, volunteer work, homestays with families in a variety of socio-economic settings, and exciting outdoor adventures. Small teams, led by 2 experienced leaders, backpack through 3 countries over the course of 3 months. The Asia program explores Nepal, India, and Thailand. You will trek in the Himalayas, visit the Taj Mahal, do volunteer work in rural villages, and live with local families.
Contact: Youth International, 2319 Woodbury Lane, Evergreen, CO, 80439 USA; tel. 1-720-270-3323; info@youthinternational;org, www.youthinternational.org.
Vijnana Kala Vedi Cultural Centre: Learn Indian Arts/languages and Teach English
The Vijnana Kala Vedi Centre—India welcomes Artists, Students, Researchers and even Cultural enthusiasts or Off beat Tourists to Experience Indian Culture through the learning of Indian Arts, Crafts and Languages and also by Teaching English.
Visit: www.vijnanakalavedi.org