Educational Travel, Tours and Learning Vacations in Africa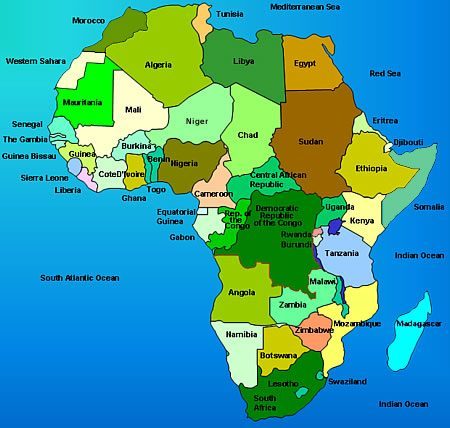 Bicycle Africa
"The primary mission of the Bicycle  Africa is to offer bicycle tours that minimize negative environmental impacts, provides a broadly educational and enriching experience and supports the local economy — not constrained to the tourism infrastructure."
Example tours include those below and many more.
Ibike Tunisia Odyssey
Traverse the diverse cultures & fascinating lifestyles & beautiful landscapes of the coastal & Sahara zones of Tunisia. It is a wondrous array of people, architecture, cultures and landscape
Ibike Tanzania Surf to Summit
Starting on Zanzibar and ending with a climb of Mt. Kilimanjaro; extraordinary diverse scenery, friendly people, visits to national parks, development projects, traditional villages and much more.
Ibike Uganda Pearl of Africa
Uganda features: traditional villages, social programs, development projects, schools, national parks, wildlife, the extraordinary beautiful scenery of western Uganda and a lot of people contact.
Ibike South Africa Sojourn
Features include: wonderful meetings with people at schools, development projects, social & environmental programs, visits to national parks, and breathtakingly beautiful biking.
Blue Ventures
Beyond Conservation in Madagascar
An award winning not-for-profit organization dedicated to facilitating projects and expeditions that enhance global marine conservation and research. The field research of Blue Ventures projects is carried out by our overseas volunteers, who work closely with our field research scientists and camp staff. We are currently looking for overseas volunteers to work at our site in Andavadoaka, Madagascar in Africa.
Locations in Belize and Timor-Leste as well.
Eko Tracks
Veterinary Field Study
This special interest course is designed for students in veterinary science where you will meet and interact with wildlife veterinarians in South Africa, hands-on. Learn about the crucial role of veterinarians in the growing wildlife industry by participating in game capture operations, field and lab work. Earn 6 credits from the North West University, South Africa. Wildlife Conservation and Wildlife Veterinary Course offered as well.
Intercultural Dimensions
Crossing Cultures Program to the Republic of Senegal
Small group, ideal weather, cultural Immersion.
Leaders pay their own expenses and those of this non-profit organization.
Intercultural Dimensions pays no salaries. It is a labor of love.