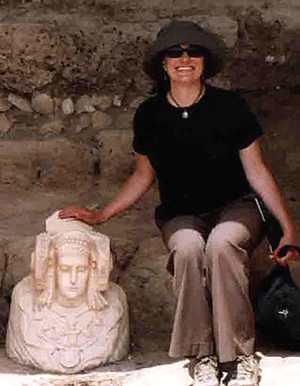 Beebe Bahrami.
Beebe Bahrami is a widely published writer, anthropologist, and book author of several travel titles, including two memoirs on southwestern France, Cafe Oc—A Nomad's Tales of Magic, Mystery, and Finding Home in the Dordogne of Southwestern France and Cafe Neandertal—Excavating the Past in One of Europe's Most Ancient Places. She also has written several guidebooks including, The Spiritual Traveler Spain—A Guide to Sacred Sites and Pilgrim Routes, Historic Walking Guides: Madrid.
In addition to Transitions Abroad, her articles and essays also appear in BBC Travel, Wine Enthusiast, Archaeology, The Pennsylvania Gazette, The Bark, Michelin Green Guides, and National Geographic books, among many others.
Beebe annually divides her time between the U.S. and Europe. To read more, please visit Beebe's website.
Beebe Bahrami's Articles for Transitions Abroad