Seasonal and Summer Jobs in Germany, Switzerland and Austria
The Key Employers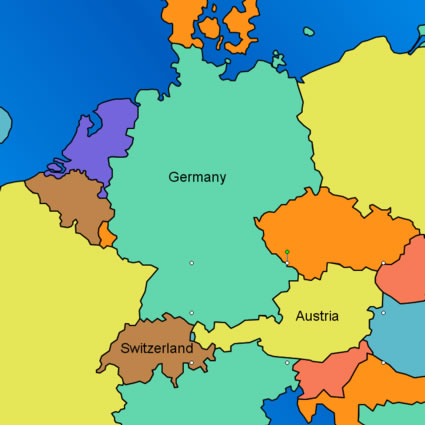 Teach English in Summer Camps in Italy, Austria & Germany
Teach English to children aged 6 to 14 years old in a fun, interactive summer camp environment throughout Italy, Austria and Germany during the summer. Travel, teach, meet new people, and immerse yourself in a new culture!
Contact: Ashleigh Poerio, The English Camp Company, Assisi, Italy.
Email: info@theenglishcampcompany.com
Website: www.theenglishcampcompany.com

Featured
AuPairCare Germany
Provides qualified young women and men the unique opportunity to live 6-12 months with a family while working as an au pair and caring for the family's children. The organization finds your familiy and provides you with a local counselor who helps you throughout the entire program. You receive a stipend, free room and board, insurance and a public transportation pass. If you love children and want to spend up to a year abroad, this a great opportunity.
Au-Pair program with Kulturist
Become part of a family for 3-12 months and taking care of the children. Kulturist makes sure that the placement is done in a timely and professional manner. We offer our applicants free room and board, insurance, cheaper flights, an abundance of preparation materials regarding being an au-pair, as well as local 24-hour support in the country of your choice. This is a program for people who have a passion for children and are ready to discover another culture.
BEST Programs: Internship in Belgium
Internship and work-study programs in Belgium for those who speak French. "Brussels is probably the most international of European cities. You are a stones throw from London, Paris, Holland, Germany and the cultural life is fantastic. Here we will obtain an internship for you with a Belgian company or Humanitarian Organization. For practical professional international work experience and we provide lodging seach. Included airport retrieval and 3 months insurance."
Cultural Vistas: Fellowship Program in Germany
Cultural Vistas offers a wide variety of prestigious fellowships, work-study, and other programs in Germany.
WWOOF (Willing Workers on Organic Farms) Germany
Volunteer openings on organic farms. Small membership fee provides access to hundreds of farms in Germany where you can often exchange your work for room and board.
Young Austria Summer Camps
Needs monitors and EFL teachers for summer language and sports camps near Salzburg.