Volunteer in El Salvador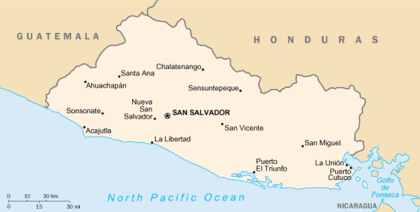 CIS Centro de Intercambio y Solidaridad (MAM Language School)
Volunteer English teachers to give evening English lessons with the aim of furthering social justice. Training and excursions provided, subsidized Spanish classes available and a 2-week political-cultural program is included in the program fee.
Visit: www.cis-elsalvador.org
Habitat for Humanity El Salvador
The organization built its first 29 houses in 1992, in the department of Santa Ana. Since then, much program renovation and organizational growth have taken place. As a result, the national organization has been able to provide increasingly more effective responses to the frequent loss of homes to natural disasters. The national organization's work is performed through a central national office and six branches in Santa Ana, Sonsonate, San Salvador, San Vicente, Usulután and La Paz.
The country still lacks over 600,000 homes and the average income with both parents working is $288/month. Habitat for Humanity needs volunteers to help with a variety of home construction projects designed to meet the needs of the local population. In many cases local volunteers are involved. There are many other projects offered, such as financial education for local citizens on taking and repaying loans.
Hands Helping Others
Volunteer Projects in El Salvador
The organization offers a variety of projects related to teaching English and computer skills in El Salvador.
SCI (Service Civil International)
SCI is an exchange organization that sends volunteers on 2-3 week international work projects and long term 3-12 month opportunities in over 50 countries, including El Salvador. For all overseas camps the fee is US$235. Workcamps include shared accommodations, group self-cooked meals and basic health/accident insurance, without additional cost, unless otherwise noted in the camp description. SCI promotes voluntary service to impact social, environmental and humanitarian issues.
Visit: www.sci.ngo for an application.
Travel to Teach
Volunteer in El Salvador
Travel to Teach is an organization devoted to volunteering using education to help empower local citizens. The organization is currently engaged in teaching English, IT, and conservation in a beautiful country that has been devastated by natural disasters.
Visit: www.travel-to-teach.org/el-salvador/volunteer-el-salvador.php