Volunteer in Zambia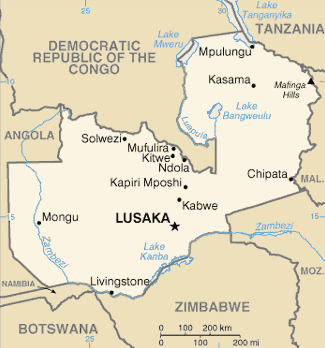 See Volunteering in Zambia Sharing Knowledge With Local Farmers and Learning From a New Culture for more.
BridgeVolunteers
Teach and Community Outreach Program in Zambia
Volunteers in the Zambia Teach and Community Outreach Program will split their time between several local schools, the Livingstone Street Kids Community Association, and other community development program sites. At the schools, volunteers will assist teachers, coach sports, and act as a positive presence in the children's lives.
Public Health Outreach Program in Zambia
In the Public Health and Community Outreach Program, volunteers will assist the staff at medical clinics throughout Livingstone, Zambia, and work at a home for children orphaned by the AIDS epidemic. You will also lend a hand with other community programs, such as hospice care and classroom construction. Your assistance in the clinics will provide much-needed relief to the overwhelmed staff. You will get a rare glimpse into how Africa's medical institutions are coping with the AIDS epidemic and the spread of other infectious diseases.
Sports Coaching Program in Zambia
Volunteers in our Zambia Sports Coaching Program will lead sports games and recreational activities with children in local schools and communities. In addition to the benefits of physical activity, using games makes it easier to talk about issues such as AIDS, HIV, and sex education. You will spend your time training, guiding, and working with soccer teams in the Livingstone community as well as teaching physical education in schools where it is neglected due to the lack of trained teachers.
Visit: www.bridgevolunteers.org
Kaya Responsible Travel
Kaya Responsible Travel promotes experiencing the world and its beautiful cultures in a way that most respects and benefits the local people, traditions and environment. We are dedicated to promoting sustainable development, empower our host communities abroad, and creating educated, compassionate global citizens. With Kaya volunteer programs, you can choose a project that fits your personal and/or professional interests, working with wildlife, the environment, or people.
Volunteer in Zambia, Africa on projects working with wildlife, health care, community development, and more.
Contact: info@kayavolunteer.com, www.kayavolunteer.com/Zambia