Cultural Travel and Alternative Tours in Spain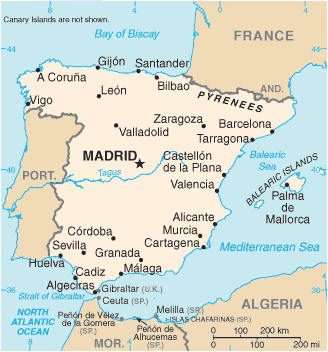 See Studying Flamenco and Spanish in Granada, Spain: Experience the Rich Culture with a Short Immersion Program and Educational and Cultural Travel in the South of Spain for two participant reports.
Learn Spanish, Culinary Arts, Intern, and Volunteer in Spain
We offer immersion Spanish courses all year round at special prices, jobs in hospitality management all around Spain, affordable internships in different cities throughout Spain, culinary arts in top hotels, field trips for schools and colleges, unpaid volunteer programs, Spanish online courses, and Dele preparation exams.
Dates: All year round, any time, any program.
Cost: From US $100 per week.
Contact: Instituto Hemingway, Bailen 5, 2 Dcha. 48003 – Bilbao, Spain.
Tel.: +34 94 416 7901. Fax: +34 94 416 57 48
Email: info@institutohemingway.com
Website: www.institutohemingway.com

Featured
Fresco Tours
Cultural Walking Tours in Spain
Come take part in our small-group vacations that have been carefully crafted to allow you to enjoy the stunning beauty of the Spanish landscape, while also bringing alive the soul and magic of these exciting people and their culture. We can also put our years of experience to work and tailor a private custom trip that takes care of your groups' every desire!
Contact: marketing@frescotours.com, www.frescotours.com
Olé Spain Cultural Walking Tours
Leisurely walking tours through Spain, including Andalucia, Extremadura, Barcelona in small groups with an emphasis on cultural immersion.
ToLingua
Spanish Language Courses
ToLingua is a small Spanish school in Central Spain. We attach great importance to quality and small groups (max. 5 students). Language studying at all levels combined with Spanish culture. New: Spanish and Wine Course, deepen your knowledge of Spanish and learn all about wine.
Contact: info@tolingua.com, www.tolingua.com