Cultural Travel and Alternative Tours in Italy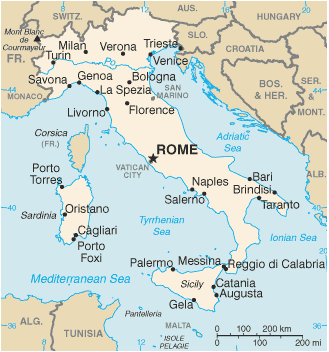 Accademia Europea di Firenze 
International School of Liberal and Performing Arts
The Accademia Europea di Firenze is one of the main Italian language, art, culture, and music schools in Italy, situated in the heart of historic Florence; founded in 2005 and located in a historical palace built in the Renaissance period of the 1500s. Our method allows students to learn and practice Italian language through their subjects of greatest interest, whether art, music, culture, or cuisine. We include short courses, long courses, academic programs, and bachelors degrees. We offer diverse cultural activities, including cultural exchanges with Italian students, a school soccer team, breakfasts with friends, walking tours, field trips to cities famous for their art, visits to museums and theaters, culinary courses with Tuscan chefs, and much more! During their activities students will practice Italian language in very spontaneous and pleasurable situations.
Art & Heart Studio in Florence, Italy
Airbrush and Painting Courses
Intensive Courses for all skill levels. Small classes for a high level of individual attention. Individual workstations and art supplies included.
Convivio Rome Italian Cooking Holidays
Italian Cooking Holidays in Sabina, near Rome
Fun, creative, relaxing and affordable Italian cooking holidays in Sabina, a magical land of olive groves, vineyards and sunflower fields between Rome and Umbria. Luxury accommodation in villa with swimming pool, plenty of exciting activities!
Cook Italy
Cooking Class in the Culinary Center of Bologna
Cooking classes and gourmet tours in Bologna, Tuscany, Lucca, Umbira, Venice and Sicily.
Dante Alighieri
Language School, Study Abroad, Culinary Classes in Siena, Italy
School, that offers language courses, high school and college study abroad programs for credit, Italian university preparation courses, and culinary classes.
Divina Cucina
Market Tours and Cooking Classes in Florence
Cooking classes in Florence with which begins with full immersion into Tuscan life by shopping at the Central Market hosted by Judy Witts Francini.
Flavours Holidays
Tours Around Italy since 1998
Cooking, Painting & Pilates Vacations in Italy Cooking, painting and pilates holidays in stunning Italian regions — with zero single supplements for solo travelers — offered by Flavours Holidays a leading specialist tour operator.
Cooking vacations in Italy
The Flavours recipe for cooking vacations combines taking you to stay in amazing private villas in some of the most beautiful areas of Italy, learning various Italian dishes from some of the best local cooks and having great fun exploring the local area.
Painting vacations in Italy
Flavours Italian Painting vacations provide beautiful surroundings in various Italian regions and inspiring tutors to stir one's creative imagination. Whether you are painting for the first time or are more experienced, you will relish the experience of working from life, "en plein air".
Pilates vacations in Italy
Flavours Italian Pilates vacations are led by experts in Pilates who teach the body control technique, a method of Pilates with a huge amount of physical advantages from toning your body to combating back problems and arthritus and it really is suitable for any age or ability. The course will leave you feeling truly rejuvenated!
Singles vacations in Italy
At Flavours we encourage people to go it alone! In fact, we made a promise when we opened 15 years ago that we'd never charge a singles holiday supplement, which is perhaps why our painting, Pilates and cooking vacations have proved so popular with solo travelers looking for singles vacations.
Good Tastes of Tuscany
Cooking School in Tuscany, Italy
Experience firsthand the good tastes of Tuscany. We have designed our cooking and wine classes to expose you to an intimate side of that Italian lifestyle that is so appealing to all. Spend a fruitful day in an original gallery kitchen of the 13th century villa with hands-on instruction by one of our professional Italian chefs.
Il Chiostro
Arts, Culture, and Culinary Workshops in Italy
Il Chiostro offers a variety of arts and learning vacations in Italy inculding painting, photography, fiction writing, poetry, cooking and cabaret performance. Our programs are in Tuscany, Venice, Rome, Sorrento and Lake Garda.
Istituto Europeo
Language, Art, and Music Courses in Florence
Culinary Courses in Florence
Our courses aim at creating a new profession, the "BioChef." The Bio Chef is a figure who can transform the traditional chef tasks into a new chef profile, fundamentally and essentially focused on a healthy eating culture.
Study Music in Florence
Istituto Europeo offers a wide range of music courses, including music history, opera, vocal technique, and a variety of instrumental courses. Music programs are tailored to each student's interests and can be taken up for as short as two weeks to as long as a year. All music department teachers are accomplished musicians active in many organizations in Florence, Italy.
Italy Loves To Cook
Cooking Classes in Umbria
Take back home with you the secrets of Italian traditional cuisine while having a memorable and fun experience in Umbria!
Italy Loves to Cook provides single day or multiple day hands-on cooking classes in English. Classes are from 10:00 a.m. to 2:00 p.m. and include lunch.
Non-participant travel companions can join the rest of the group for lunch.
We also offer wine tastings with a professional Sommelier AIS (Associazione Italiana Sommelier) to add to the cooking class and/or a guided visit to the pottery factories in Deruta."
Koine Center
Italian Language and Culture in Florence, Lucca, Cortona, Elba Island, and Bologna
Koinè is a special kind of school. In fact, it was set up in 1980 as an association of teachers, all with personal and professional experience in the area of teaching Italian. Since these teachers were dissatisfied with their experiences, they decided to create a new type of organization which would differ from other schools in its style of working and teaching methods. At our five centers: Florence, Lucca, Cortona, Elba Island and Bologna, we offer a variety of courses to satisfy all learning
Courses are available in Italian Language and Culture in a Group; Combined Intensive Italian, Tutoring; Bread, Wine, and Language; The Artists' Workshop; Photography Workship; and Italian Language While Sailing. See website for details.
Visit: www.koinecenter.com
Let's Cook in Umbria
Olive Harvest in Italy
Participate in the Olive Harvest and enjoy the fruits of the Umbria region (Italy): cooking and eating local foods, drinking area wines, and soaking up the rural beauty of Umbria while staying in a beautiful farmhouse. The Olive Harvest is a unique opportunity to participate in an autumnal ritual that is essential to Italy's agrarian and culinary interests. Also see their other offerings such as the Corpus Domini in Umbria June - a Feast of Flowers!
Visit: www.cookinumbria.it
Mami Camilla
We'll take you with us, as part of our family. Our mission is to teach our students the art of traditional southern Italian cooking, specifically those dishes rooted in our culture and way of life. In this way we not only offer cooking classes, but a piece of our historical heritage. Language classes are offered in conjunction with the cooking classes.
Visit: www.mamicamilla.com
Organic Tuscany
An Italian cooking school that offers week-long "farm to table" organic cooking courses. The program Includes visits to local organic farms, cooking classes using organic ingredients, olive oil and wine tastings and tours of Siena, Florence and San Gimignano.
Visit: www.organictuscany.org
Tenuta di Capezzana
Sample Program: A five day program exploring the foods and wines of Tuscany. Faith Heller Willinger, Director of the Capezzana Wine & Culinary Center, has designed a program to meet the needs of the food professional as well as those interested in exploring wines and foods of Tuscany.
Visit: www.capezzana.it
Toscana Mia Cooking Program
Toscana Mia offers a variety of programs about Italian cooking, wine, food and language in Florence and Chianti region, Tuscany's countryside, with an Italian family to experience real Italian life.
Visit: www.welcometuscany.com
Tuscan Wine Tours
Offers a variety of wine and cheese tours around Tuscany, private and group.
Visit: www.tuscan-wine-tours.com
Tuscan Women Cook
A cooking school run by American expatriates. Learn to cook Tuscan style from the source—the local women using recipes and techniques passed down over the generations, cooking with what they find fresh each day at the market and in the garden.
Visit: www.tuscanwomencook.com
Tuscany Cooking Class
Gastronomical Adventure in Tuscany, Italy
Tuscany Cooking Class offers beginning and advanced cooking classes in Tuscany and wine tours in Chianti, Tuscany.
Women's Studio Workshop
Printmaking Workshops in Italy
Learn safe, non-toxic printmaking mediums, Carborundum Aquatint or Silk Aquatint, in an inspiring Tuscany location. The workshop package includes tuition, housing and full board (3 meals/day), a day trip to Siena, and ground transportation to and from Grosseto to the workshop site at Castello di Potentino.
Visit: wsworkshop.org