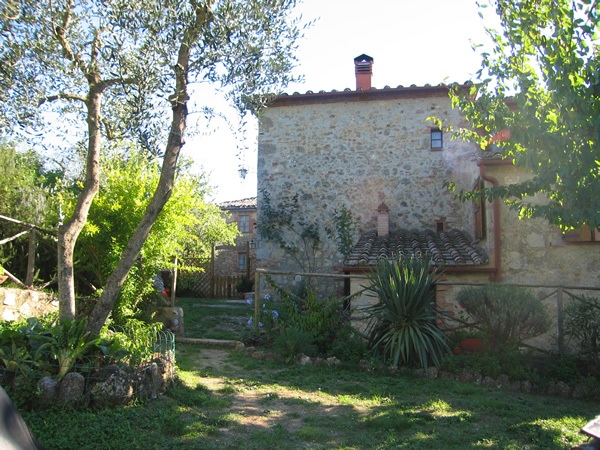 Agriturismo Olivello in Tuscany
"Agriturismos in Italy...offer the chance to step away from the intensity of city life and into the earthy elegance of the countryside. These rural B & Bs—typically on working farms—provide a great home base, ideal for couples or families traveling by car.
Some agriturismos are simple and rustic, while others are downright luxurious, offering amenities such as swimming pools and riding stables. The quality of the rooms varies, but they are always clean and comfortable. Most places serve tasty homegrown food. Some are vegetarian or organic. Others are gourmet. You may sit down at the table with your host family or cook up your own dinner in your kitchenette. You'll find agriturismos that offer cooking classes or horseback riding lessons and those that simply set you free on the surrounding hiking trails. It's up to you to sort out how much action you want and to find the place that suits your style.
Listings on the Web typically fall into three categories: catalog listings from established rental agencies, local or regional listings from cooperating property owners, and individual owners listing single properties. Each source has merits. Established agencies often offer more choices. They check out the properties and provide ratings and reviews and often allow easier payment options such as credit cards. But if you deal directly with the owners you'll probably pay less." —Rick Steves