Study Spanish in Nicaragua


Language Schools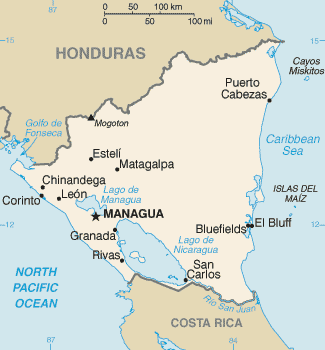 Language Immersion Vacations WORLDWIDE!
Nicaragua (Granada — Spanish)
We offer a variety of language courses worldwide for all ages and budgets. Immerse yourself in the local culture, pick your accommodation type and enjoy many cultural activities with international students from around the world. We enjoy what we do and that's the difference!
Cost: See website
Dates: See website
Contact: Language Vacation, 1056 Masters Lane, Minden, Ontario K0M 2K0 Canada
Tel: Toll Free 1 888 494 3974 / 705 745 4697
Email: info@languagevacation.com
Website: www.languagevacation.com

Featured
Casa Xalteva
Spanish Immersion Program
Offers a low-cost language and volunteer packages. The stress is on volunteer activities. The school, highly recommended by former students, is part of a small group home for boys, which is supported by your tuition.
Dariana Spanish School
Spanish Language Lessons in Nicaragua
Includes four hours of intensive, one on one language lessons every morning for a total of 20 hours per week. Furthermore, each afternoon you will receive an average of 2 hours of language enrichment through cultural activities that reinforce the morning's lessons, an additional 10 hours a week. However, your Spanish language enrichment will not stop there. Because we place you with a carefully selected and typical Leon family, you will be working on your Spanish 7 days a week, 24 hours a day.